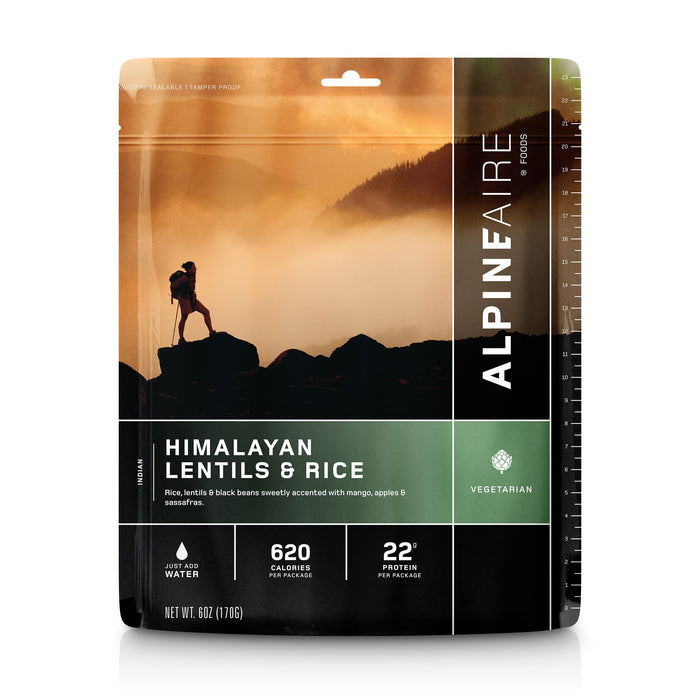 AlpineAire Himalayan Lentils And Rice | Freeze Dried Food
After a day of hiking, set up your camp and sit down to a delicous dish of rice, lentils and black beans sweetly accented with mango, apples and sassafras.
New packaging clearly shows allergens and nutritional information, and has a graduated scale on one side, so you can gauge how much water to add to your meal.
No cooking required, just add boling water.
Ingredients: instant white rice, lentils, crushed black beans, diced apples, freeze-dried diced mango, black bean flakes, mixed red and green bell pepper, sweet cream powder (pasteurized sweet cream, skim milk solids, sodium casinate, lecithin, bht), chili powder, low sodium salt, cumin, allspice, ground turmeric, crushed red pepper, sassafras leaf powder, ginger, natural butter flavour.