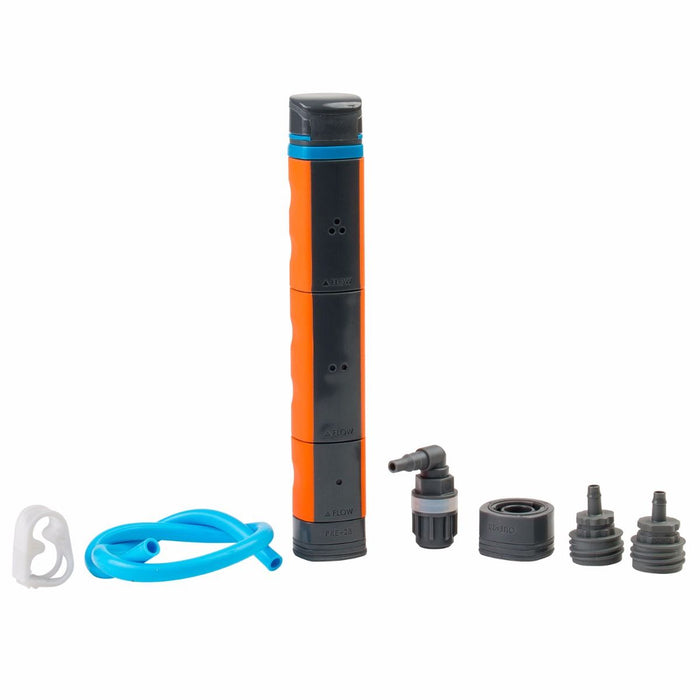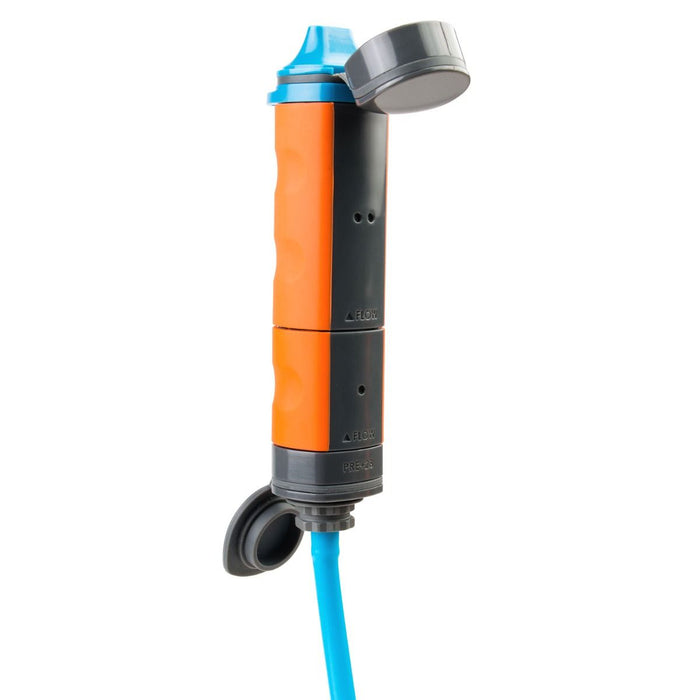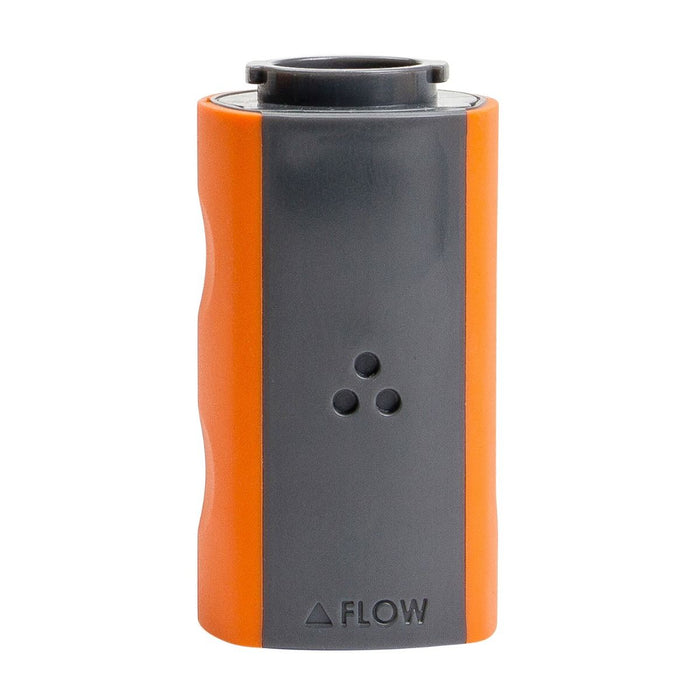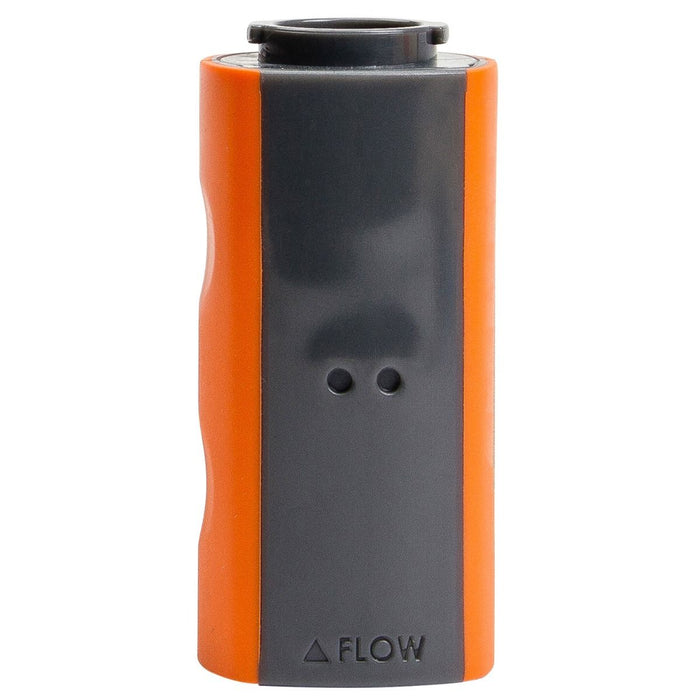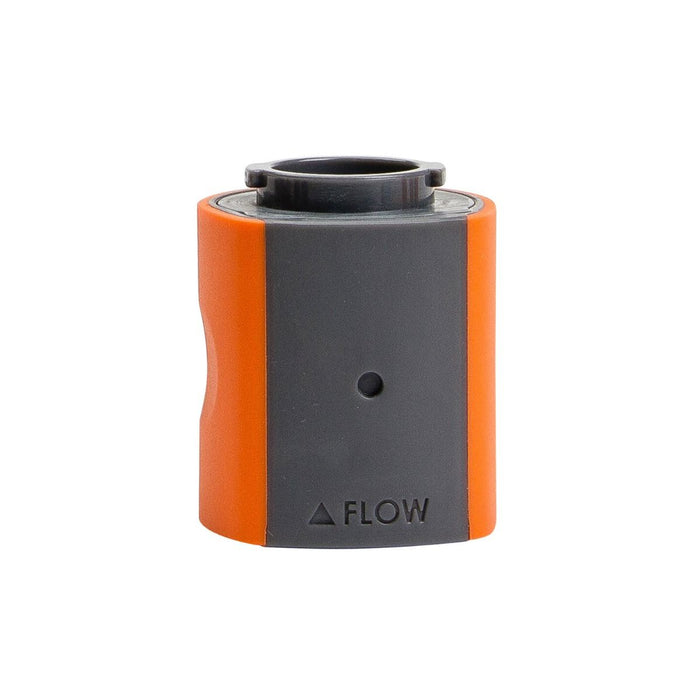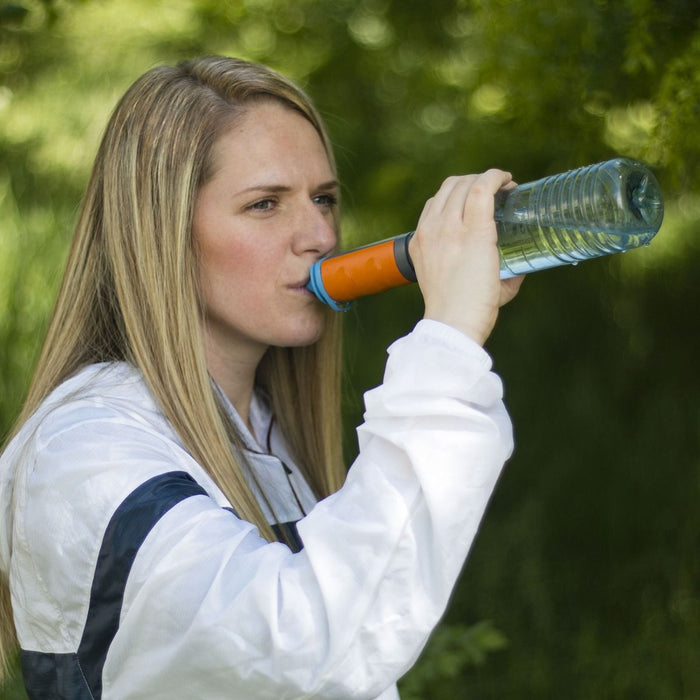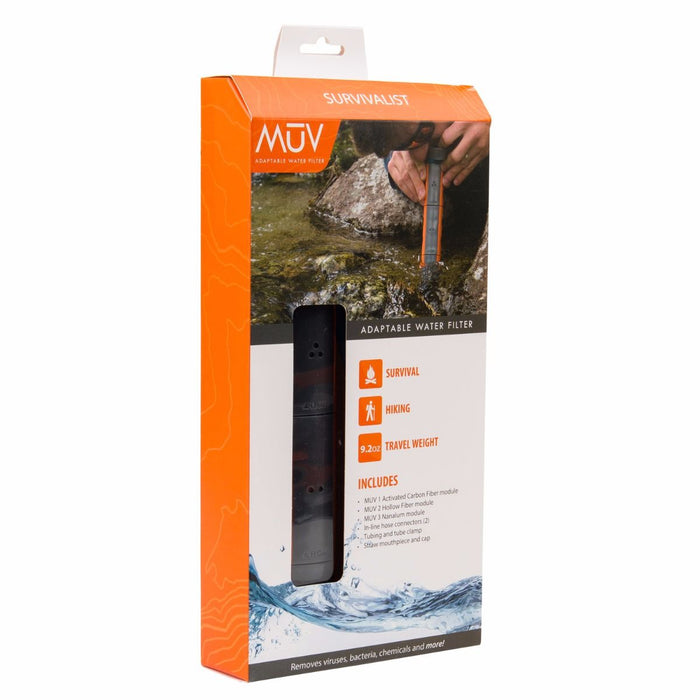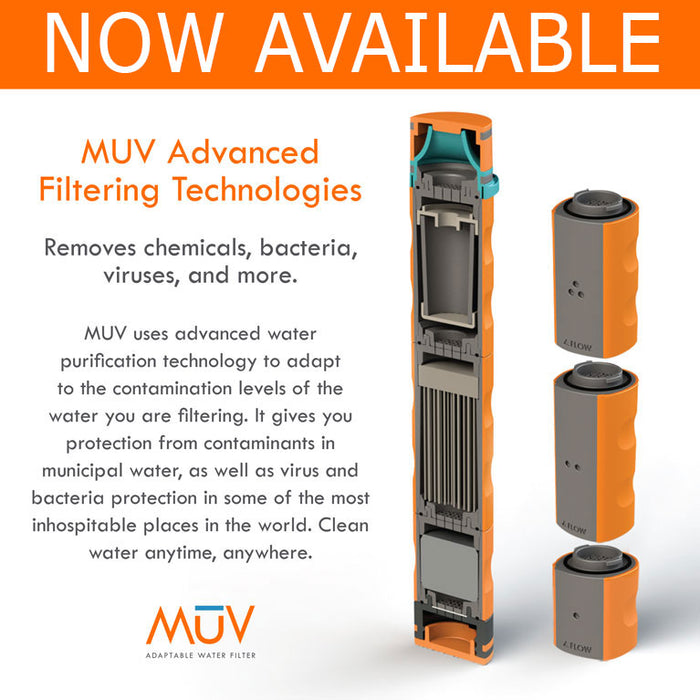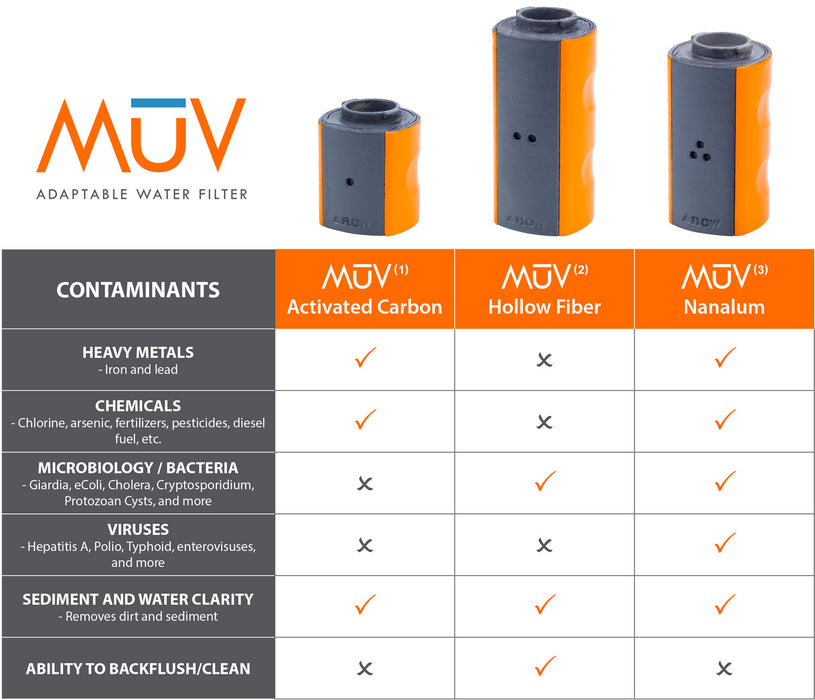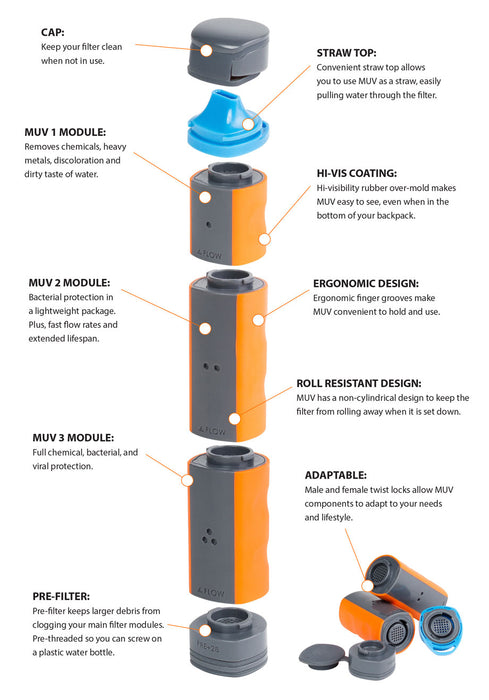 MUV Survivalist Water Filter Package
The ultimate in water purification in the palm of your hand. The Survivalist filter is perfect for active individuals who need their filter to be as versatile as they are, and for survivalists who want to be prepared with the best water filter for those unknown situations.
The Survivalist includes all three MUV water filters which can be stacked for additional filtration capabilities or used independently of each other depending on the water contamination you are filtering. The Survivalist can be used as a straw, as a gravity system with the included bucket adapter, inline with a hydration reservoir or gravity bag, or threaded onto a 28mm threaded water bottle (not included).
KIT FEATURES:
Ultimate survival filter that blocks chemicals, heavy metals, bacteria, and viruses
Survivalist filter can be used in the following configurations: inline with a hydration backpack, as a straw, with a gravity system, threaded onto a water bottle, and more
Ideal for hikers, campers, ultra trail runners, thru-hiking, and survival
Total Weight: 9.2 oz.
MUV1 Features:
Filters chemicals, heavy metals, diesel fuel, pesticides, negative taste, and clarifies the water
Activated Carbon Fiber filter membrane
Filter capacity: 150 gallons
Individual Filter Weight: 1 oz.
MUV2 Features:
Filters 99.999% of Bacteria (Giardia, eColi, Cryptosporidium)
MUV 2 filter can be back flushed for long life
0.1 ultra-filtration Hollow Fiber membrane
Blocks sediment and large particulate
Filter capacity: 100,000 gallons
Individual Filter Weight: 2 oz.
MUV3 Features:
MUV3 filters everything filtered by MUV1 and MUV2 and more
Filters 99.99% of Viruses
Nanalum electrostatic filter technology
Filter capacity: 90 gallons
Individual Filter Weight: 1.65 oz.
INCLUDES:
(1) MUV1 Activated Carbon Fiber Filter
(1) MUV2 Hollow Fiber Filter
(1) MUV3 Nanalum Filter
(1) Pre-Filter Pre+28 Assembly
(5) Pre-Filter Felts
(1) Out+28 Assembly
(1) Mouthpiece Cap
(2) Hose Adapter
(1) Hose - Blue/Clean Water - 45cm
(1) Hose Clamp
(1) Bucket Adapter