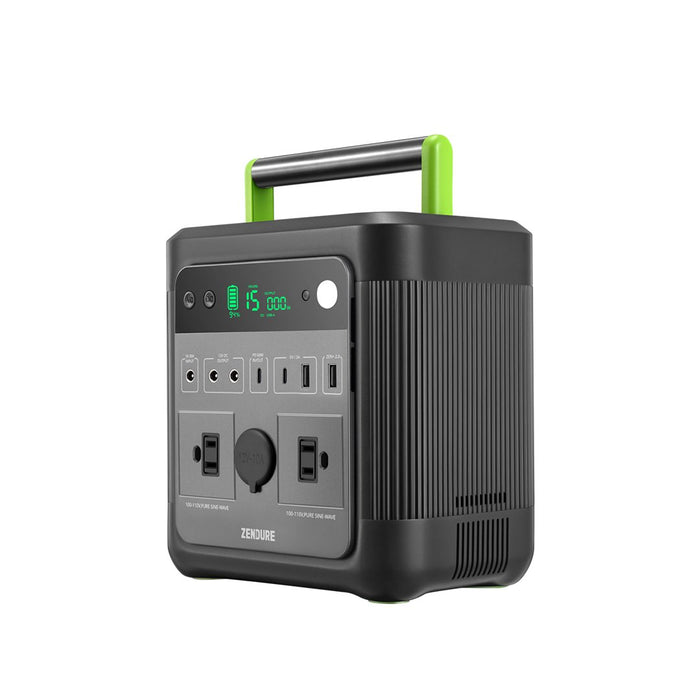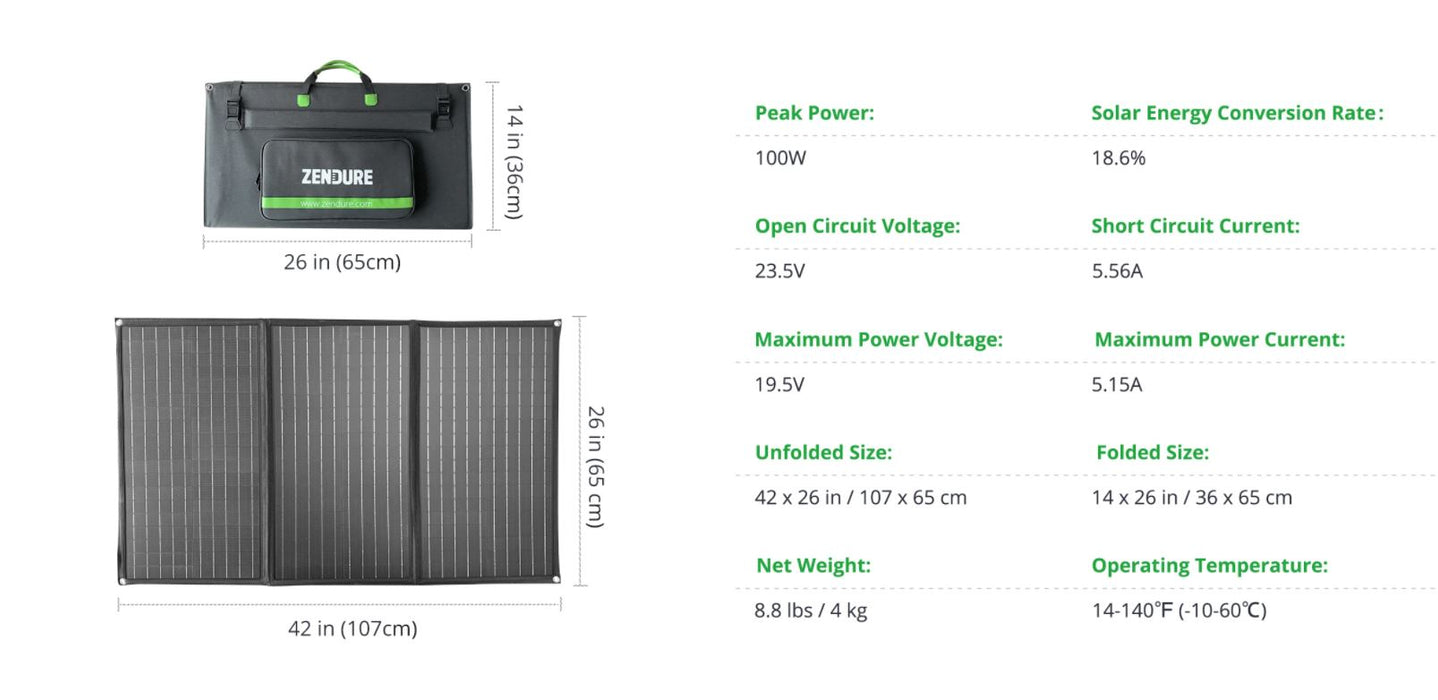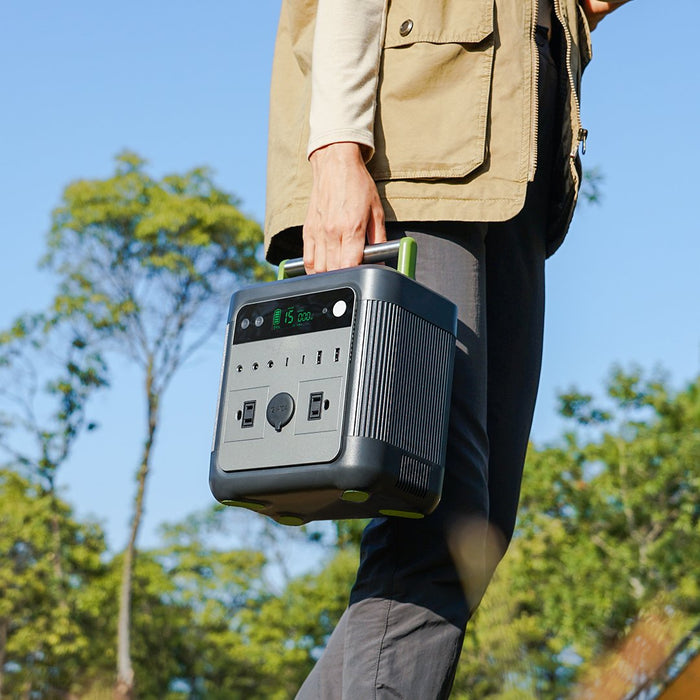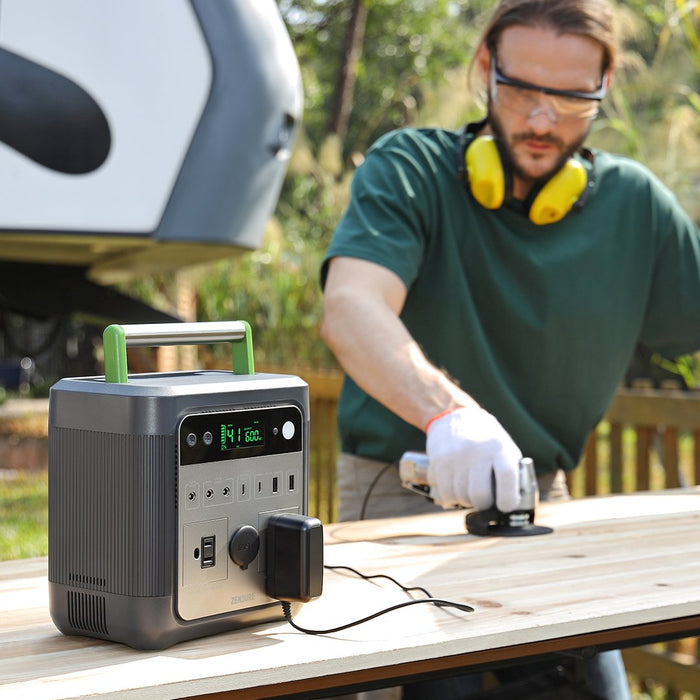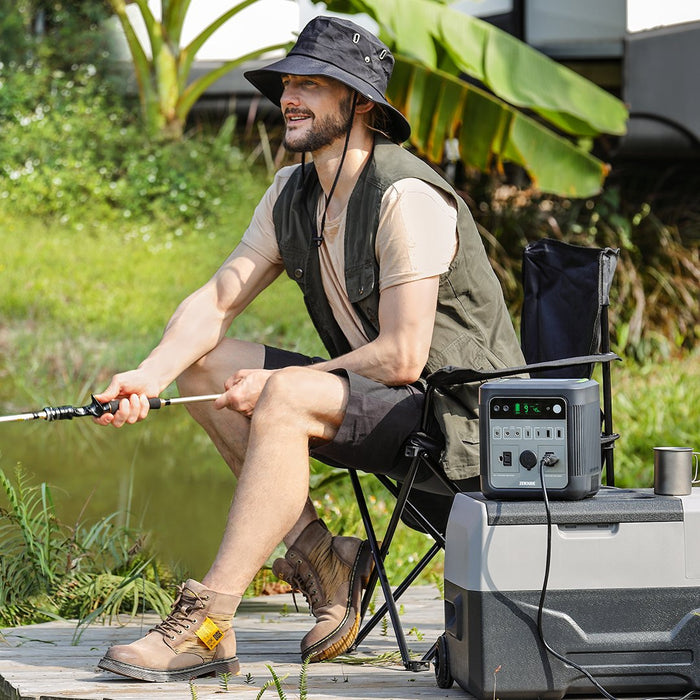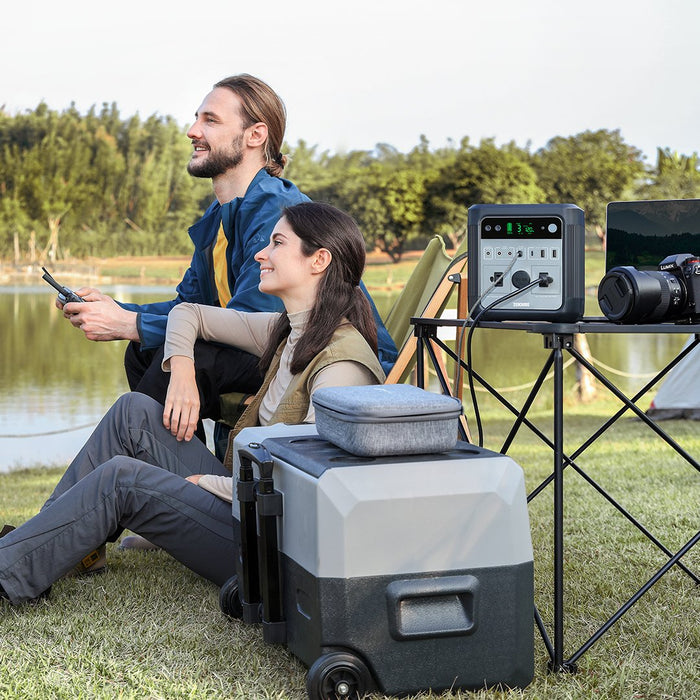 Zendure SUPERBASE 600 Watt Solar Generator
The Lightest & Most Compact
518Wh Power Station Ever 600Watts output power
We designed SuperBase 500 to be lightweight and compact so that it's easy to grab and pack whenever you need it. At just

 

11lb/5kg.

We didn't skimp on output power, despite SuperBase 500's small stature.

This mini marvel features dual AC outputs supplying up to 600W of total power, so it can charge just about anything,

whether it's a phone or laptop, or even a small appliance like a mini fridge, coffee machine, or CPAP machine. SuperBase 500 is ready to stand and deliver, whatever your off-grid power needs may be.

SuperBase 500 features a variety of output ports and can charge up to 9 devices at the same time.

This means you can take SuperBase 500 on the road and leave your bulky proprietary chargers behind.

SuperBase 500 supports USB-C PD at up to 60W for most Type-C laptops.

The USB-A ports provide up to 18W output with QC 3.0 and FCP fast charging protocols for your phone or other mobile devices

Conventional charging, with a combination of DC power and PD charging,

can recharge SuperBase 500 in as little as three and a half hours. Far away from civilization?

No problem! A 100W solar panel* can also be used to replenish the internal batteries.

*SuperBase500 has built-in MPPT function.

The SuperBase 500 is packed full of ports both as outputs, as well as inputs.

10V-30V/95W DC input
(2X) 12V/10A 120W DC output
5-20V/60W USB-C
5V/3A 15W USB-C
5V-12V 18W QC 3.0 USB-A
5V/3A 15W USB-A
(2X) 220V/600W AC Outlets
Automobile auxiliary power outlet

 


SOLAR PANEL OPTION

Zendure offers you a handy solar option. The tri-fold solar panels can be directed at the sun to charge up the SuperBase 500. At 100W of input, it will take 11 hours to charge from zero to 100.

Zendure's solar panels are large and have integrated handles as well as integrated mounting straps so that it can be wrapped around a brand, a tent, a porch, or other similarly-sized structures. A zippered pouch on the front holds any cables you need including the one to plug directly into the SueprBase.