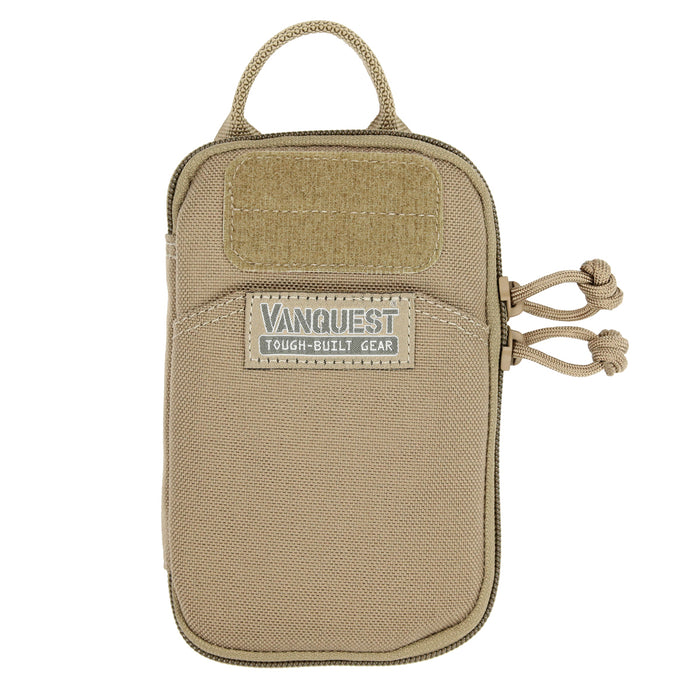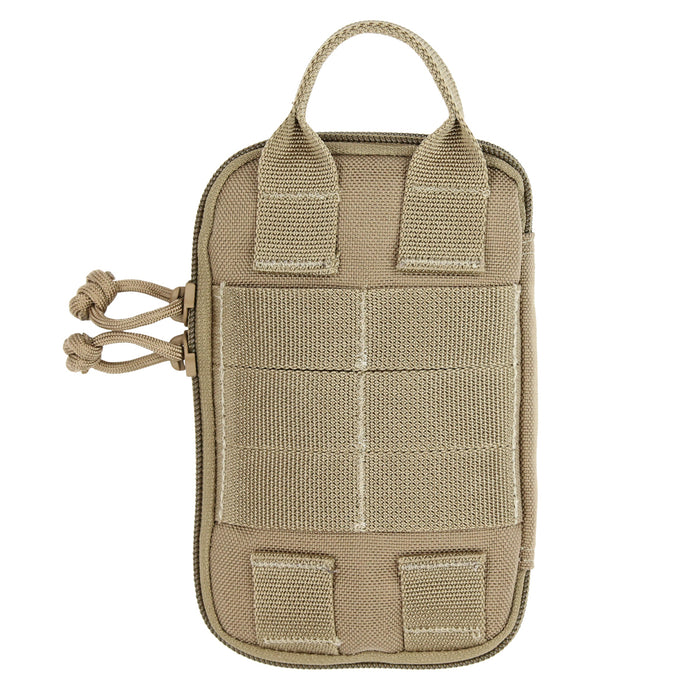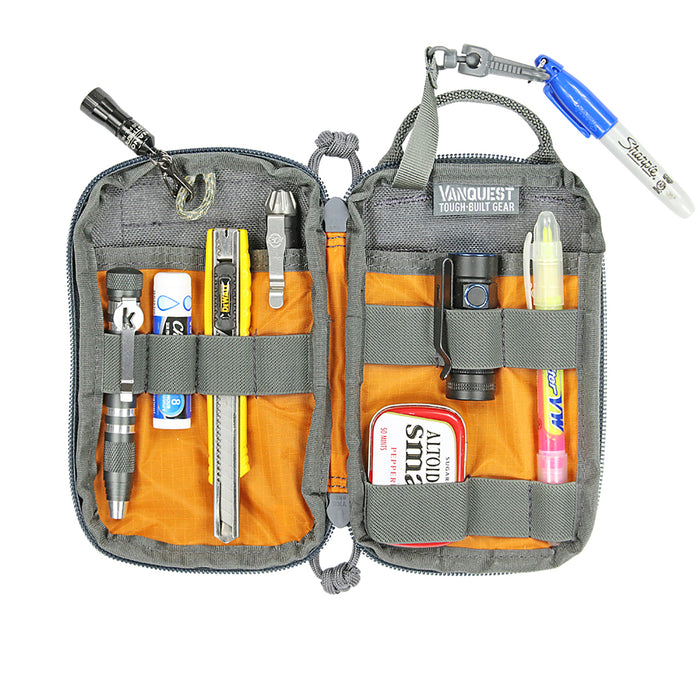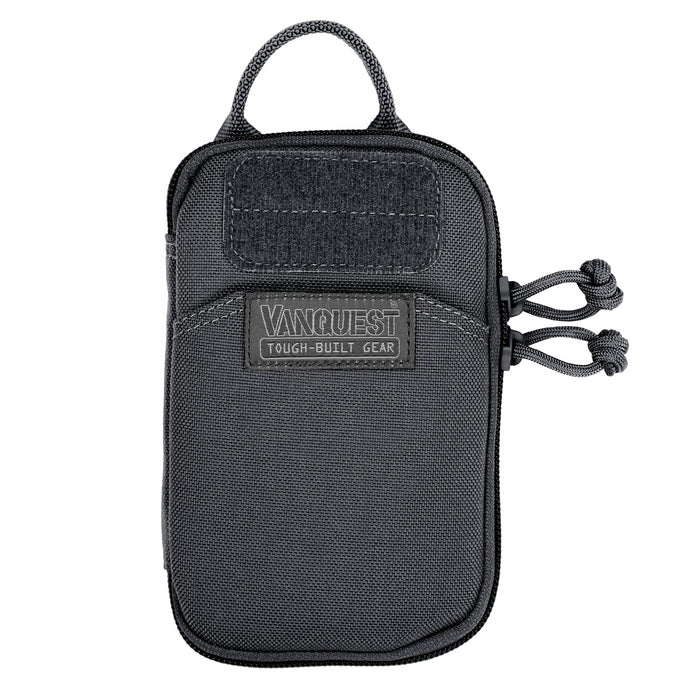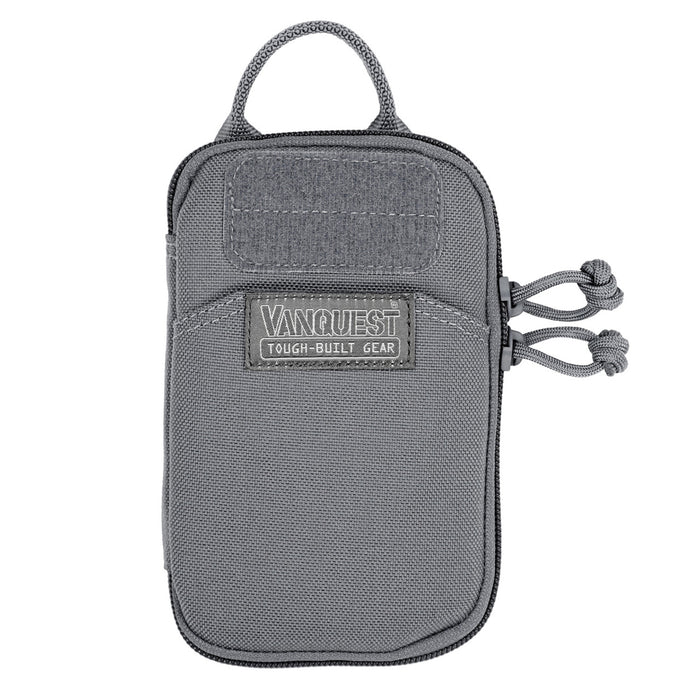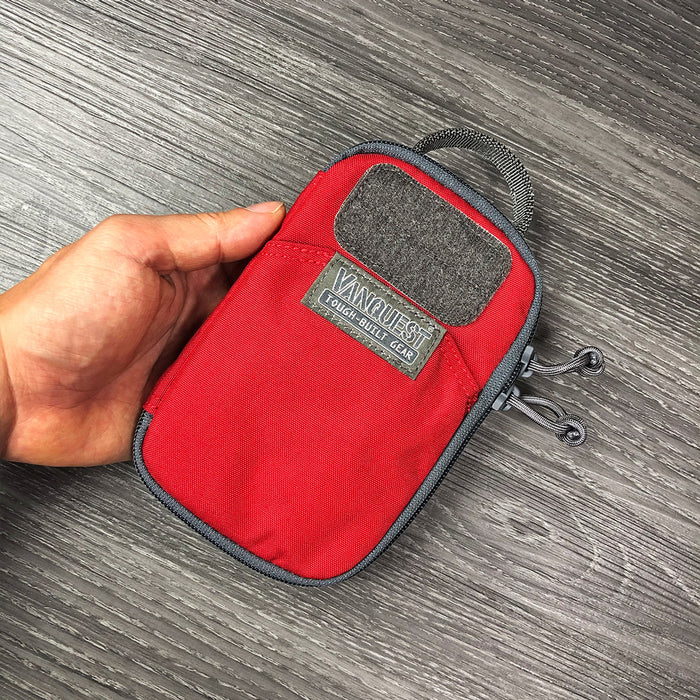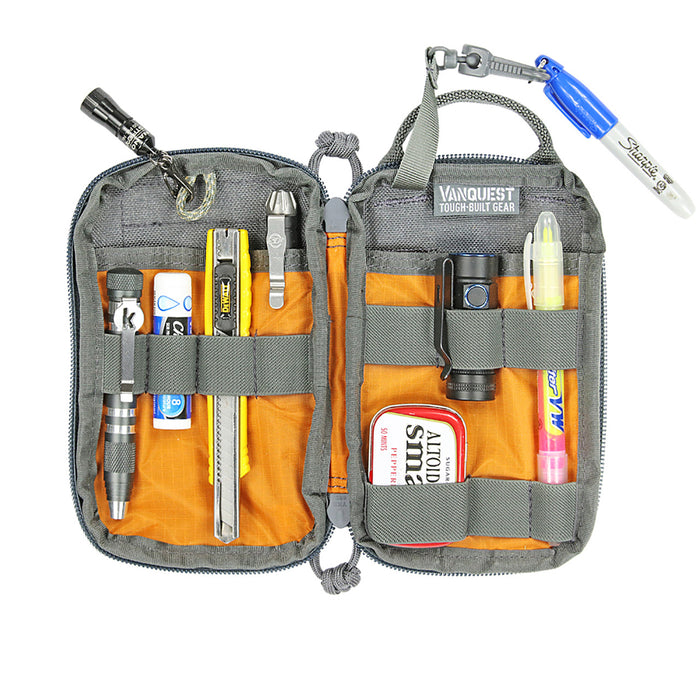 Vanquest PPM-SLIM 2.0: Personal Pocket Maximizer Organizer
Description
PPM-SLIM 2.0 improvements: (1) non-reversed zipper for smoother operation, (2) easy access front slip pocket, (3) 4.5" (overall) key chain loop.
PPM-SLIM is the smallest in our Personal Pocket Maximizer™ (PPM) series: 6.5" (H) x 4.25" (W) x 0.75" (D). It is scaled to fit in your pants or jacket pockets, and it's just the right size for a 3" x 5" Rite in the Rain notepad, plus the essentials of your daily life.
Inside, flat or wide items slip into the two slot pockets, while other items are organized by elastic loops. Lined with hi-viz Orange 210-D ripstop nylon for quick identification and low light use.
Outside, the front slip pocket is secured by hook-&-loop fastener, YKK #8 zippers (non-lockable) with paracord pulls, and a ID/Morale patch loop panel. Pull handle and MOLLE/PALS compatible back panel provide easy access, and modularity.
You can attach the pouch onto any MOLLE/PALS surface with MOLLE Sticks (#99MS5X4*); or convert it to a hook-and-loop attachment using the MOHL-Air adapter panel (#017700*); or use our 1" UNIVERSAL STRAP (#012001*) to carry it over your shoulder. *Optional accessories. 
FAQ: What is a "Maximizer™", and how is it better than the other EDC organizers I have?
Answer: VANQUEST® Maximizer™ is a series of improved organizers that use our proprietary Maximizer™ webbing to "maximize" the use of space. The Maximizer™ webbing uses staggered/offset elastic loop channels, and is 15.5% more efficient in saving space compared to traditional elastic loops with shared-stitching.
In nature, geometry of a honeycomb achieves the maximum use of space with minimal use of material and weight. In other words, VANQUEST® Maximizer's staggered / offset elastic loops are like those hexagon units in a honeycomb (See diagram):
Given the objects stored all have the same diameter (e.g. a Sharpie, or a flashlight), each repeating hexagon unit is 15.5% smaller than traditional elastic loop arrangement (square), and that's how we "MAXIMIZE" the use of space.
Specifications & Features:
Net Weight: 2.8 oz | 79.4 gram
Size: 6.5" (H) x 4.25" (W) x 0.75" (D)
One external and two internal storage pockets with 10 elastic webbing slots
Staggered and off-set stitching on elastic webbing reduces unusable space
Grab handle eases hand carry and removing from pockets
4.5" Key chain tether and 1" paracord attachment loop
1.5" (H) x 2.75" (W) ID/Morale patch loop panel on front
MOLLE/PALS webbing on rear for modular attachment
Compatible with MOLLE Sticks and MOHL Adapter Panel for loop panel attachment
Materials: 1,000-D Military grade Cordura® fabric with water-repellent Teflon® fabric protector by DuPont®
Subdued Hi-visibility, lightweight & moisture resistant 210-D Ripstop nylon interior.
Durable & abrasion resistant RC-Class YKK® #8 zippers, non-reversed.
Circular user-friendly zipper loops made of paracord.
High tensile strength nylon webbings and binding tapes
Finished with high tensile strength bonded nylon thread