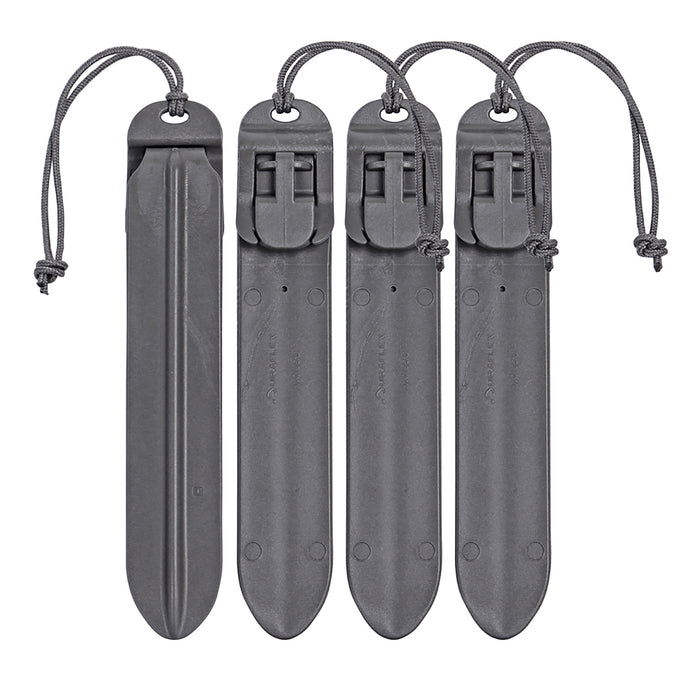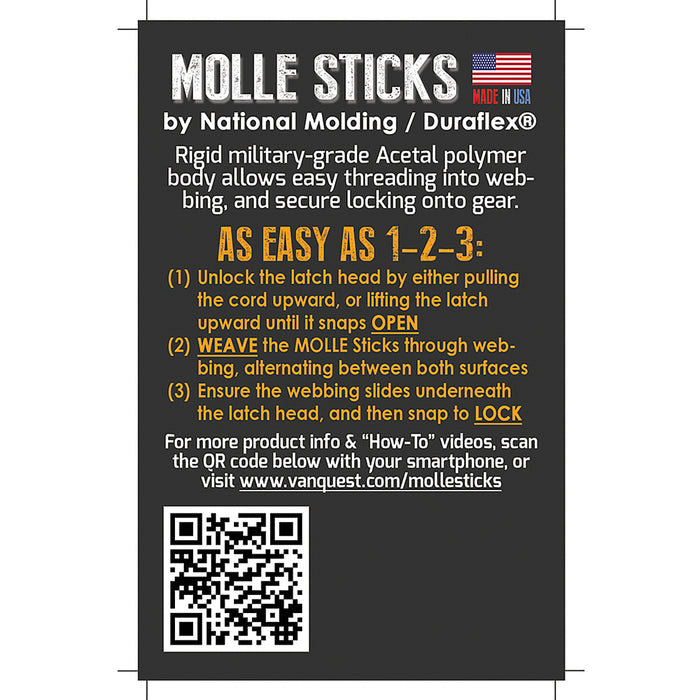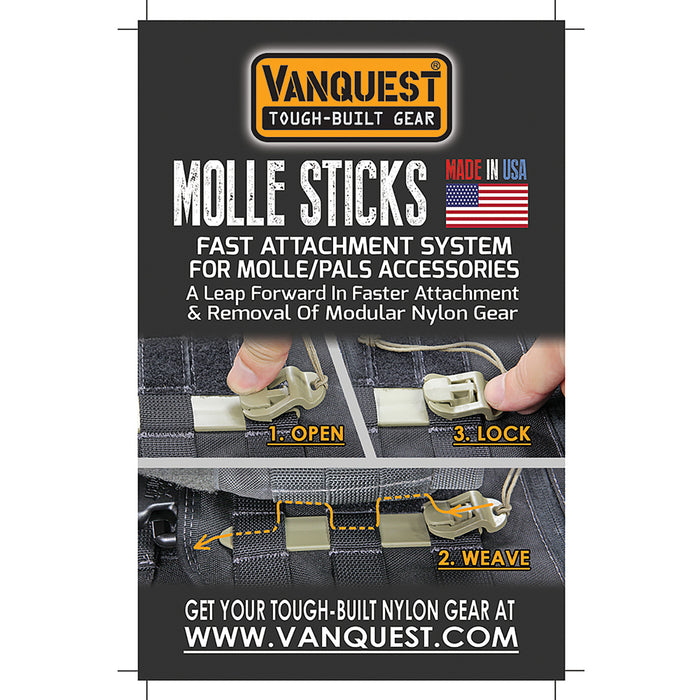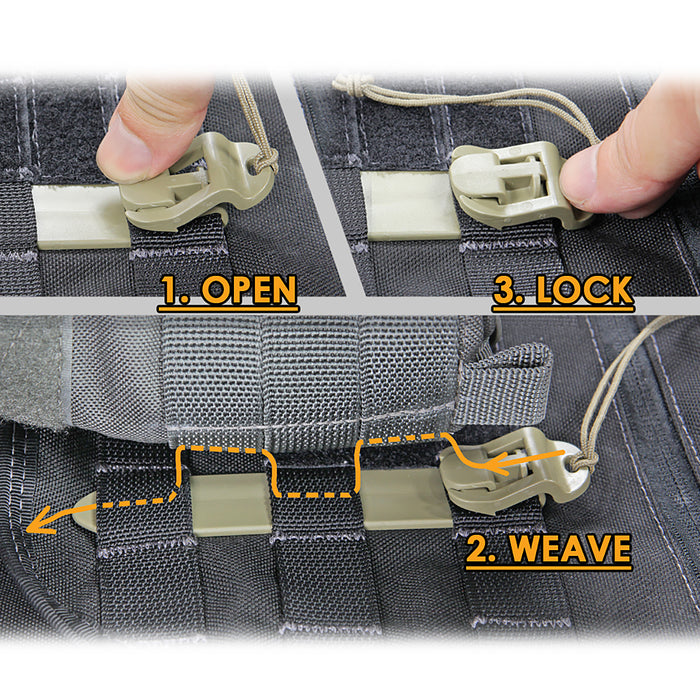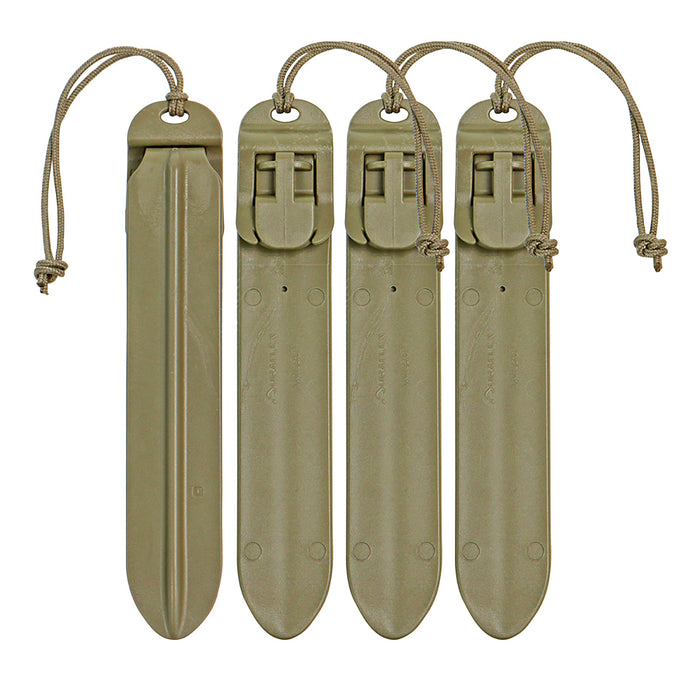 Vanquest 5" MOLLE Sticks 4 Pack (SELECT COLOR)
MOLLE Sticks let you quickly attach a MOLLE pouch onto PALS webbing in seconds; then quick-release it and pass it to your buddy in need.
Made in USA by National Molding, the most trusted military hardware supplier in the world, the Duraflex® MOLLE Stick is a giant leap forward from conventional MOLLE / PALS attachment systems: No more frustration working with those ties and clips.
Made of high tensile strength Acetal polymers, MOLLE Stick's rigid body allows for easy threading through webbing, while the top latch securely locks onto your gear. 
Removing the MOLLE Stick is even easier: A firm pull-forward on the cord unlocks the top latch, followed by an upward pull removing the MOLLE Stick from the webbing.You can also bridge the pull cords together to enable the fastest one-handed removal of multiple MOLLE Sticks.
The Vanquest Team is proud to announce our collaboration with National Molding to bring you the MOLLE Sticks in Coyote Tan (TN499), and Wolf Gray. Wolf Gray works well with black, OD green, Foliage, and other urban colors. 
Remember, if it takes you minutes to weave a piece of floppy ties, and cannot quick-release in urgent situations (with/without a tool), you are not prepared when seconds matter.
FAQ: Each of those MOLLE Sticks costs $1 more than my nylon webbing Ties; does it really worth the extra $1 to switch over?
Answer: There are many other companies that offer MOLLE attachment solutions, but only National Molding / Duraflex® has decades of battlefield-tested track record of engineering military-grade hardware. At $2.5 each, MOLLE Stick is the most effective attachment for your MOLLE / PALS system. A Chinese-made nylon webbing Tie may save you $1 each, but on average, it also takes 2 minutes longer for you to put on & take off one of those timewasters. Assuming you earn $10/hr ($1 every 6 min), after only THREE (3) uses to save that $1, you are enslaved by some floppy Chinese-made "hard-to-use" Tie. Switch over and let these MADE-IN-USA MOLLE Sticks work for you!