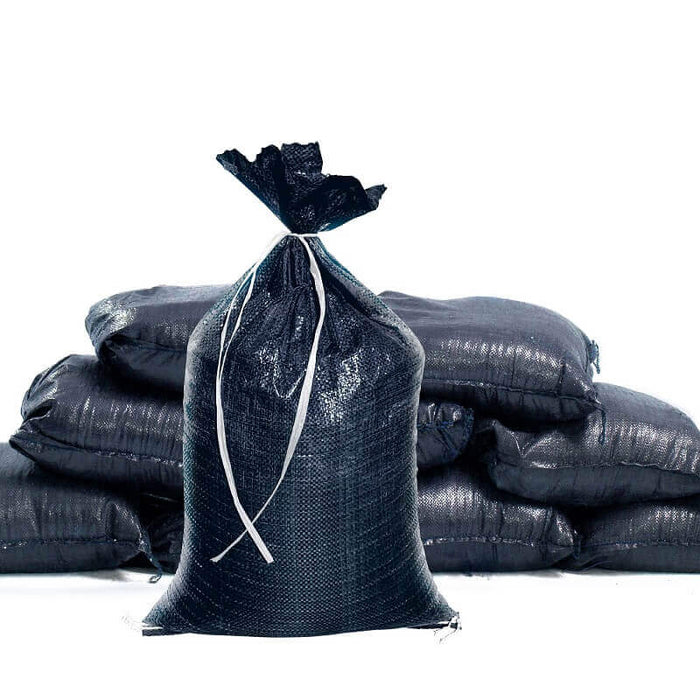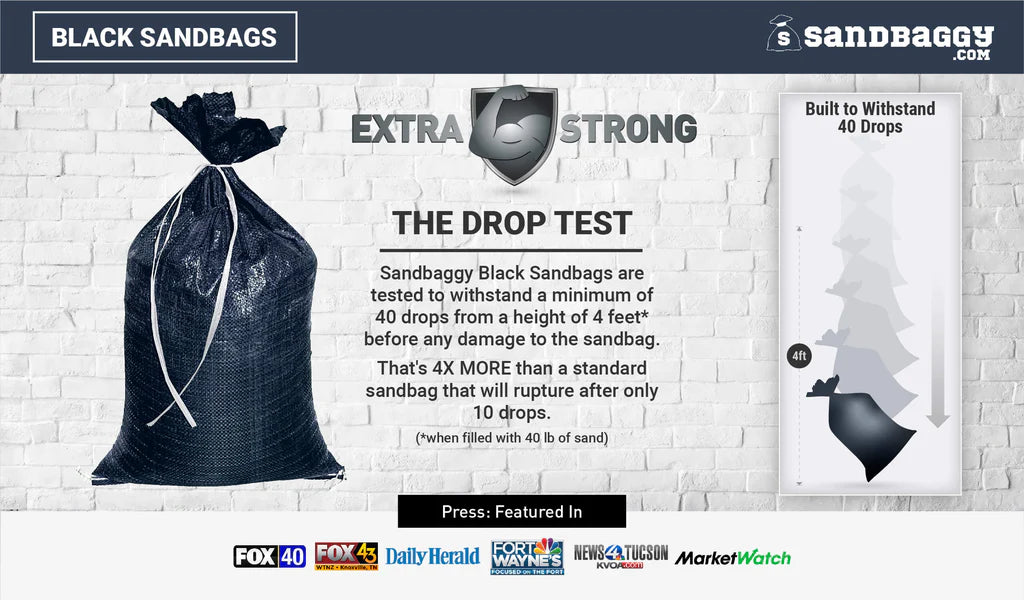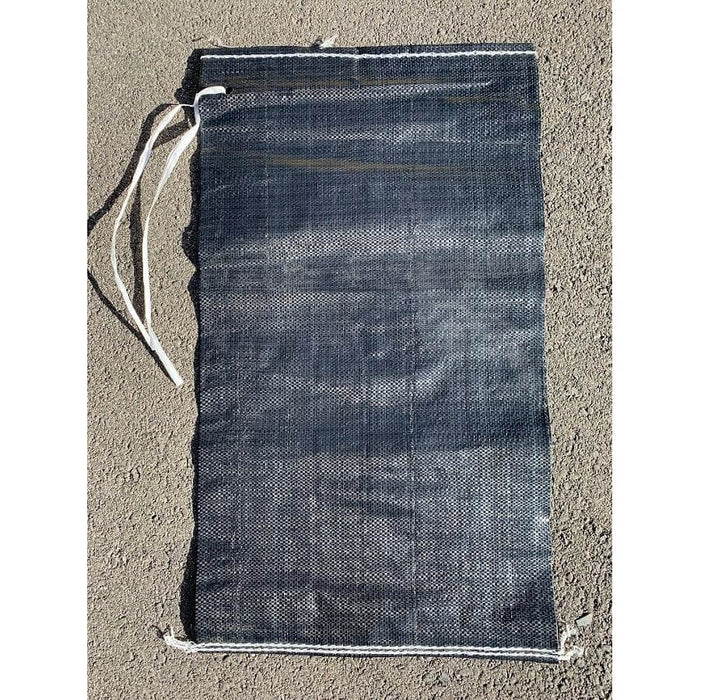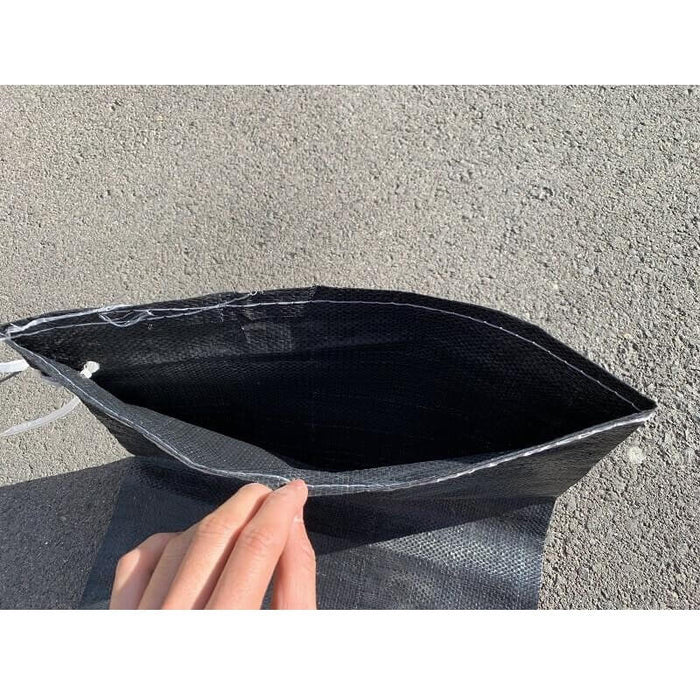 Ultra Heavy Duty Black Sandbags | Military Grade | 14" x 26"
Black sandbags are built to last, with twice the UV protection and thickness compared to standard 14" x 26" sandbags. They can withstand 40 drops from four feet high.
UV Resistant
Made with 4000 hours of UV protection! Compared with the standard sandbag that has 1600 hours of UV protection, Sandbaggy Heavy Duty Sandbags last 2x longer under the sun.
Military Grade Strength! Made From Woven Polypropylene
Able to hold up to 100 lbs! That's double the capacity of standard 14" x 26" polypropylene sandbags. Made with a double stitched bottom, these sandbags are built to last.
Features:
Truly military grade:

 

With a double stitched bottom and a 100 lb weight capacity, these heavy duty Sandbaggy Sandbags can be filled with sand or gravel. Our sandbags have a 14-inch wide opening, making them easy to fill and use.
Great for building earthbag homes

Includes ties: 

once the empty sandbag is filled, use the pre-attached tie string to close the top of the bag

Customers love them:

 

"These bags did the job perfectly!" - Allan L. "Bags were sturdy, very well made. Would def buy again." - S. Hoffman. "Amazing sandbags. Ordered multiple times" - Christopher R. That's why Sandbaggy Sandbags are the #1 best selling sandbags on the Internet, with over 4 million Sandbaggy Sandbags installed across this great country.
Quality guarantee:

 

If these sandbags do not live up to your expectations, let us know and we will give you your money back.
Specs:
Size:

 

14 in. x 26 in.
Material:

 

woven polypropylene, with 10x10 weave count
Weight capacity:

 

100 lbs, double the capacity of standard 14" x 26" polypropylene sandbags


Extra strong: tested to withstand at least 40 drops from 4 ft high without any noticeable damage

When filled with 40 lb of sand

Weight:

 

70 grams/bag,

 

twice the fabric content as standard 14" x 26" sandbags (35 grams/bag)


Much tougher and more durable

UV protection:

 

4,000 hours, more than twice the protection as the other colors


Built to withstand 100°F direct sunlight for 9 months in hot, sunny states such as Arizona, Florida, and California
Can last 9-24 months in cooler, less sunny states
2-3X as long as the other color sandbags
DOES NOT INCLUDE SAND