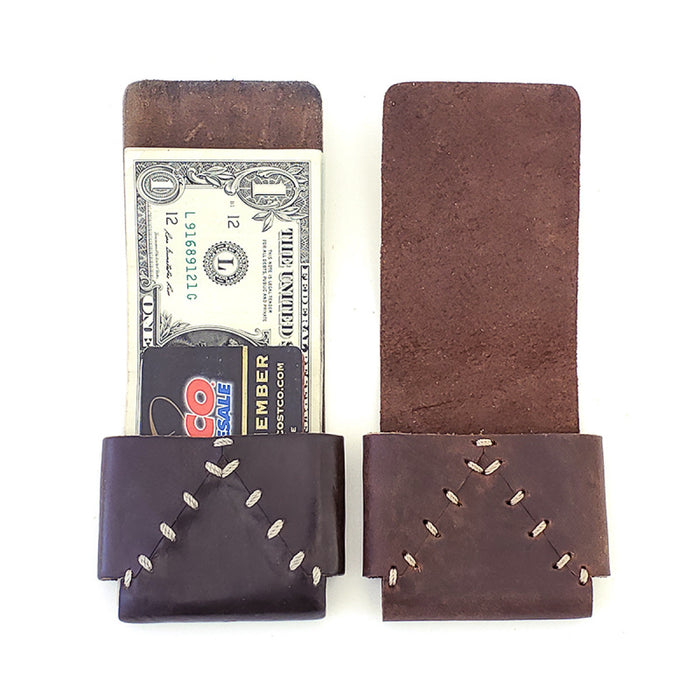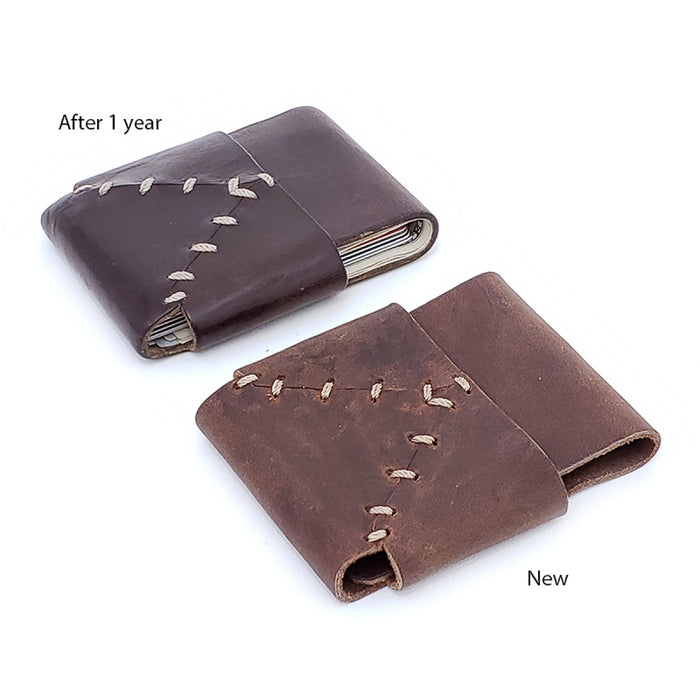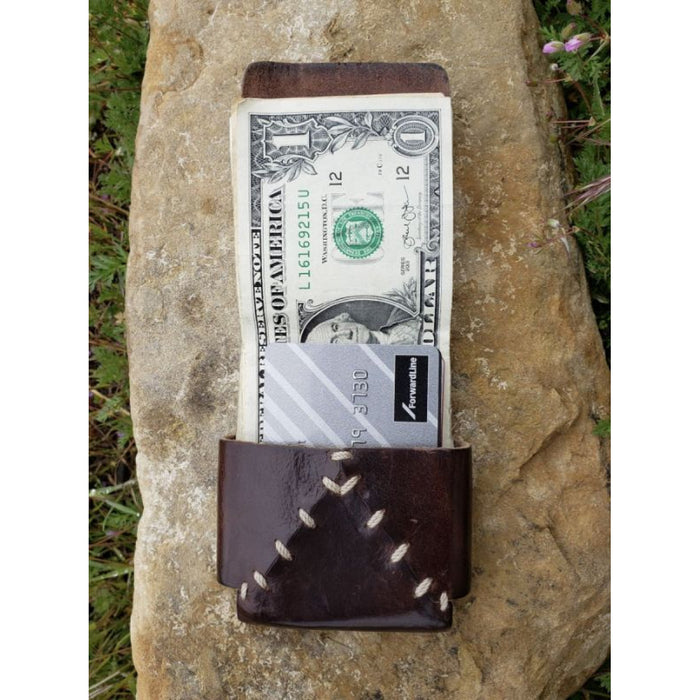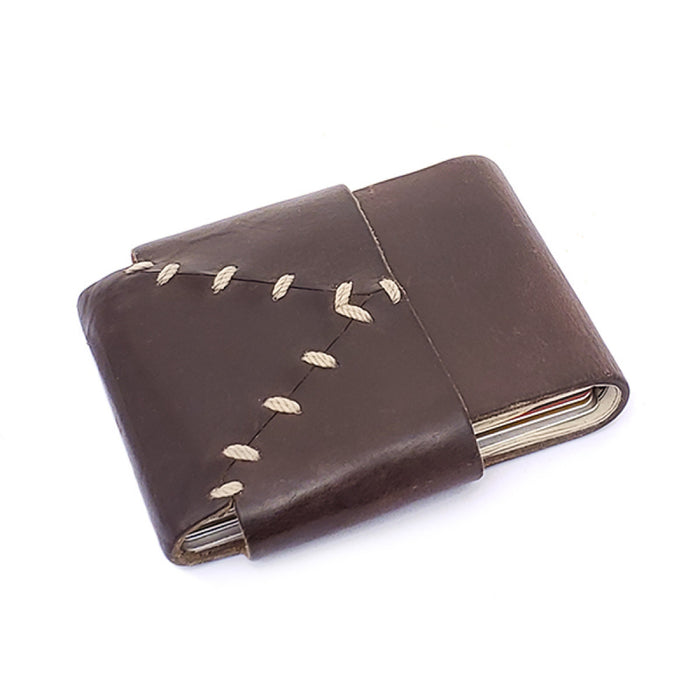 Traditional Firebox Leather Wallet (Premium Leather)
Description
Easily sort through cards and bills in place.

When wallet is closed everything stays secure.

Work directly from your wallet for fast, easy transactions.

Useful for at least 5 different currencies.


(PAT PEND) I worked on wallet ideas for a long time, the breakthrough came when I finally realized that I needed to let go of the notion that everything needed to be held tightly.  By giving both my cards and my bills some wiggle room I can sort through my cards in place and I can remove or replace a single bill without affecting the rest. Voila! It really works! My daughter recommended that I tuck in the tongue, I found that doing so tightened everything up so in the end everything is still held very securely. Remove the tongue and everything loosens up and becomes very easy to work with. Leather Care: I've removed key scratches with a little mink oil,  I wipe it on quickly coating the exterior surfaces then I go back over it the second time with a dry paper towel. (You may want to test this in an inconspicuous spot like the end of the tongue). Doing this will generally darken the leather a bit. Be sure to keep your wallet dry, leather shrinks quite a bit when it dries so getting it wet could affect its function. Currency info for the Firebox Wallet: The wallet works for any bills up to 180 mm long x 70 mm wide (which is the width of the tongue). Wallet works for the following countries (please verify). Also Let us know if your country isn't listed and your country paper money is smaller than 180 mm long x 70 mm wide so we can add it to the list!
USA Dollar

Canadian Dollar

Euro 5 - 100 bills

Australian Dollar

Russian Rubles Dimensions: Open: 180 mm long x 82 mm wide. Folded: 105 mm long x 82 mm wide.


Made in PRC