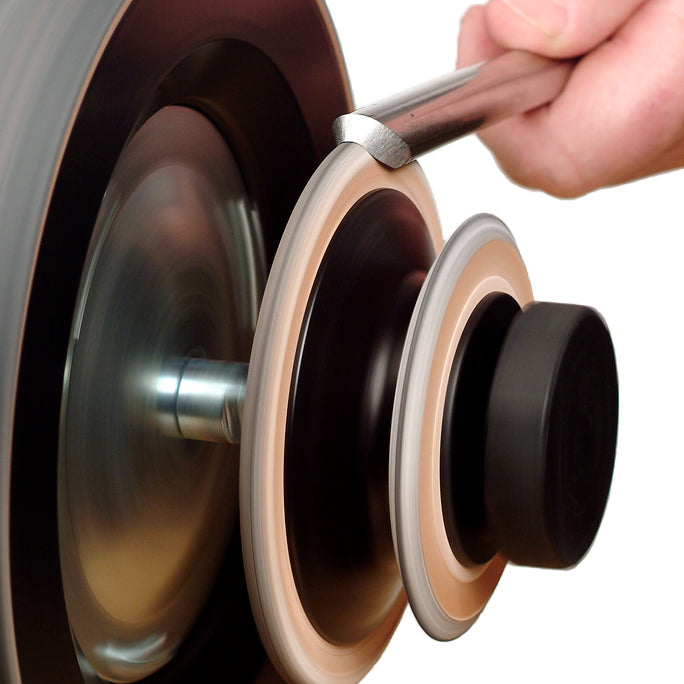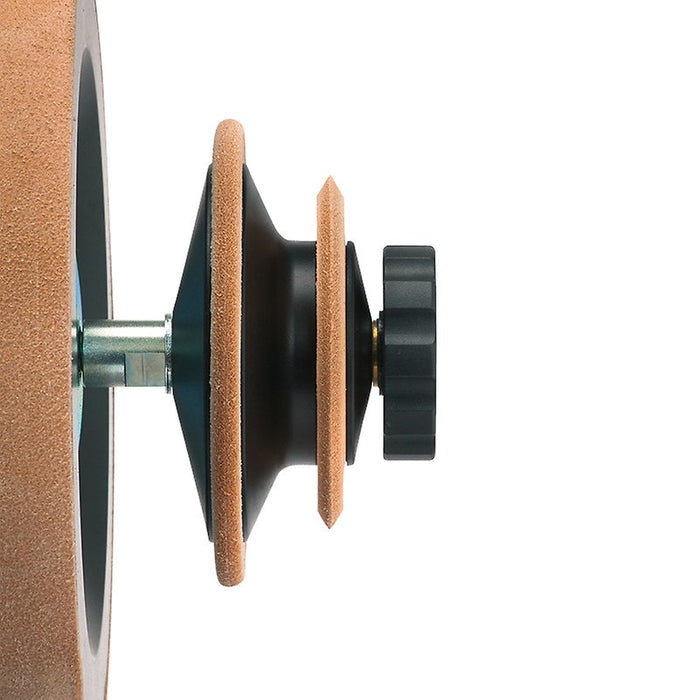 Tormek Profiled Leather Wheel TOR-LA-120
This kit adds the ability to polish the inside curves of carving tools and gouges. This kit include the leather wheels and the required hardware to attach it to the Tormek Sharpener.
The two standard discs have a radius of 3 mm (1/8") and a 60 degree tip. The set of optional narrow discs have a radius of 2 mm (3/32") and a 45º tip. These smaller disc profiles permit the honing of small carving tools with very narrow profiles. The diameter of the larger wheel has been increased from 100 mm (4") to 120 mm (4¾"), which speeds up the honing process.
Made in Sweden.