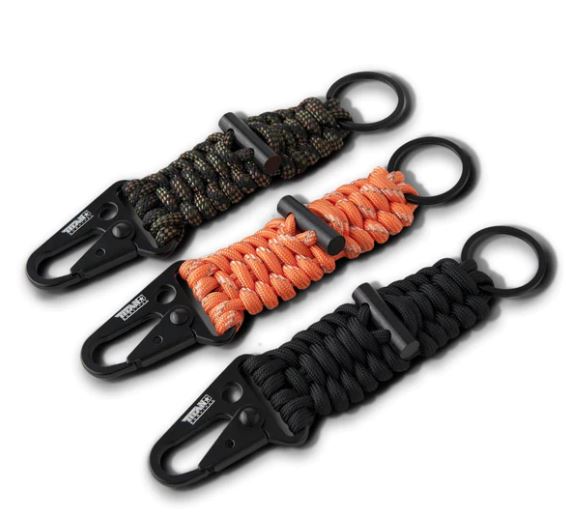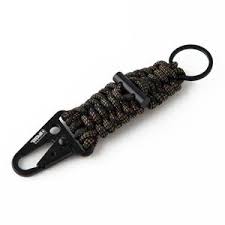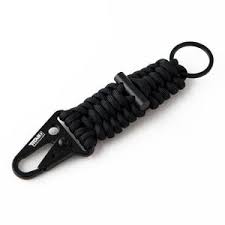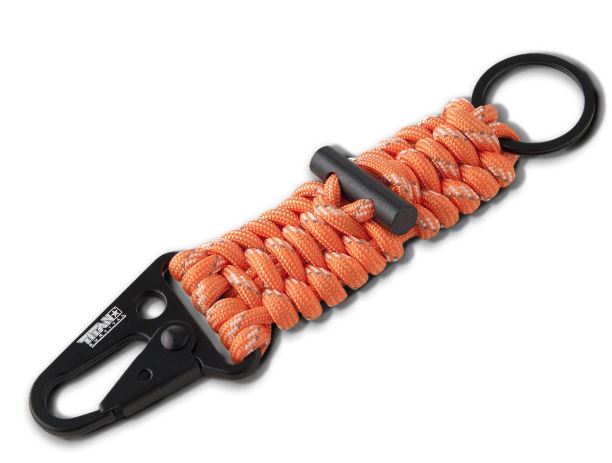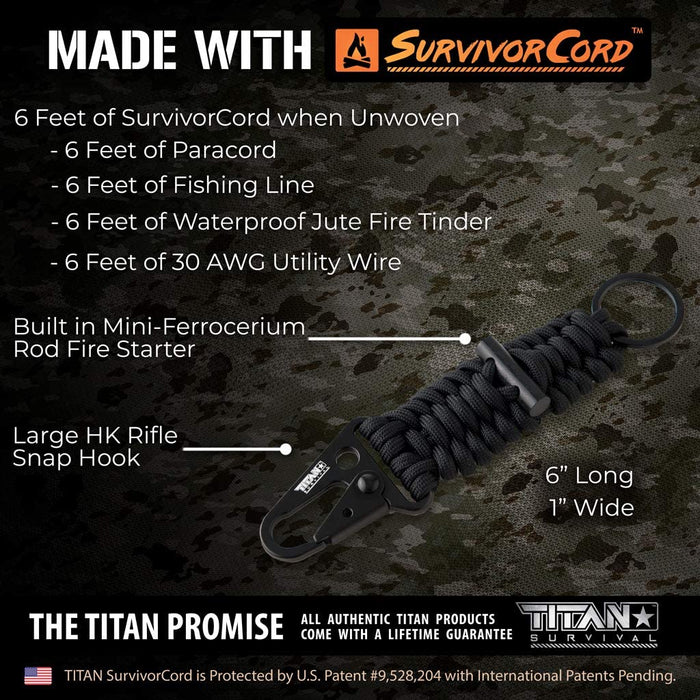 Survivorcord Keychain + Ferro rod striker
CHOOSE FROM
1 PIECE | 6" SurvivorCord Keychain | DRAGONSCALE


1 PIECE | 6" SurvivorCord Keychain | BLACK

1 PIECE | 6" SurvivorCord Keychain | ORANGE

3 PIECE | 6'  SurvivorCord Keychain | MULTICOLORED
TACTICAL MILITARY KEYCHAIN -This 6" braided tactical paracord key-chain (~ 6 feet of paracord, when unwoven) is designed to last AND help you survive in an emergency. Built with premium high-quality components, we've done our best to provide you an edge in an emergency. From our patented SurvivorCord, to the integrated fire-starter, to the large premium HK Rifle Snap Clip, you know you're getting the best with TITAN Survival – and this keychain is highly functional for keys, mini-flashlights, EDC and more!
STAY ALIVE WITH SURVIVORCORD -Originally designed at the request of Special Forces in Afghanistan, our SurvivorCord is a 620 LB tensile strength paracord that integrates 3 life-saving survival strands into TITAN's trusted MIL-SPEC 550 Paracord: 25 LB Fishing Line, 30 AWG Utility Wire, and water-proof Waxed Jute Fire-Tinder. SurvivorCord is protected by multiple U.S. Utility Patents, with other International patents pending*. There simply isn't a better paracord available!
DUAL-PURPOSE COMPONENTS -Be prepared when an emergency strikes with this highly functional, tactical military-style paracord keychain - built to last with SurvivorCord and high-quality components that can be disassembled and used in an emergency!
INTEGRATED FERRO-ROD -We've integrated a 1" x 0/25" mini-ferrocerium rod into the braid of our tactical keychain to make sure you always have a source of reliable fire in an emergency. Just scrape off the protective coloring and strike it with your favorite knife to shower a bird's nest with hundreds of 3,000-degree sparks.
EXTRA LARGE BELT HOOK – Struggling to get those inferior mini HK Clip keychains unhooked from your belt? Have you torn a belt loop trying? Our customers demand quality AND functionality, so we've made sure to use a large HK clip that easily clips (and unclips) to your belt loop or backpack. You no longer need to struggle to get those cheaper key chains off your pants.
THE TITAN PROMISE -A perfect gift for your Outdoor Enthusiast or Loved One!  We're an American Veteran-Owned business, and all of our products are designed to last. Additionally, all authentic TITAN products have a LIFETIME GUARANTEE, so if you're unhappy with our products in any way, we will completely refund your purchase. A great Customer Experience, every single time, is our #1 goal.
PRODUCT SPECS
SIZE (RETAIL PACKAGE): 4 x 7 x 0.5 Inches
SIZE (KEYCHAIN): 1 x 6 x 0.25 Inches
LENGTH (WOVEN): 6 Inches
LENGTH (UNWOVEN): ~6 Feet (2m)
TOTAL WEIGHT (SINGLE KEYCHAIN): 1.7 ounces (48g)
HK RIFLE SLING SNAP HOOK OPENING: 1.5 x 0.5 Inches
FISHING LINE STRENGTH: 25 lbs
SNARE WIRE METAL: Brass
SNARE WIRE GAUGE: 30 AWG
SNARE WIRE STRENGTH: 8 lbs
WAXED JUTE DIAMETER: 2 mm
Survivorcord Is Protected By U.s. Patents 9,528,204 & 9,926,652 With International Patents Pending*