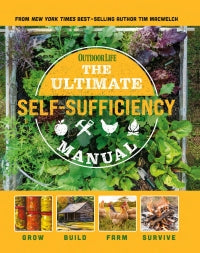 The Ultimate Self-Sufficiency Manual (Outdoor Life)
More than 220 tips for existing, persisting, and thriving independently in the modern world.
Looking for a greater sense of control in the chaotic world of today? Concerned about your dependence on existing food and power sources, and other systems beyond your control?
Empower yourself with the gift of self reliance-with the Total Self Sufficiency Manual , with tips and techniques to empower your independence. From survival expert and New York Times-bestselling author Tim MacWelch.