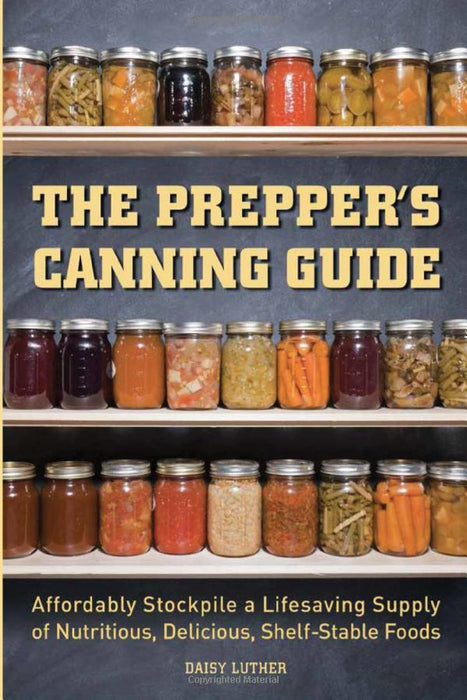 The Prepper's Canning Guide
Affordably Stockpile a Lifesaving Supply of Nutritious, Delicious, Shelf-Stable Foods
A practical and approachable guide to amassing an emergency food supply filled with your own natural dishes. As the disaster drags on for days, weeks, months or even years, food scarcity and starvation will fuel people's desperation. Even preppers like you will need more than dried beans and rice to survive. With The Prepper's Canning Guide, you'll learn the lifesaving techniques to take your food storage to the next level, including how to:
Store nutrition-packed foods

Create delicious MREs

Can protein-rich meat and poultry

Make canned produce last longer

Use time-tested water-bath methods

Utilize modern pressure canning
From food safety guidelines to grid failure canning tips, this book will guarantee your family stays safe, secure and well-fed.
Pages: 175 Pages
Editor: Daisy Luther