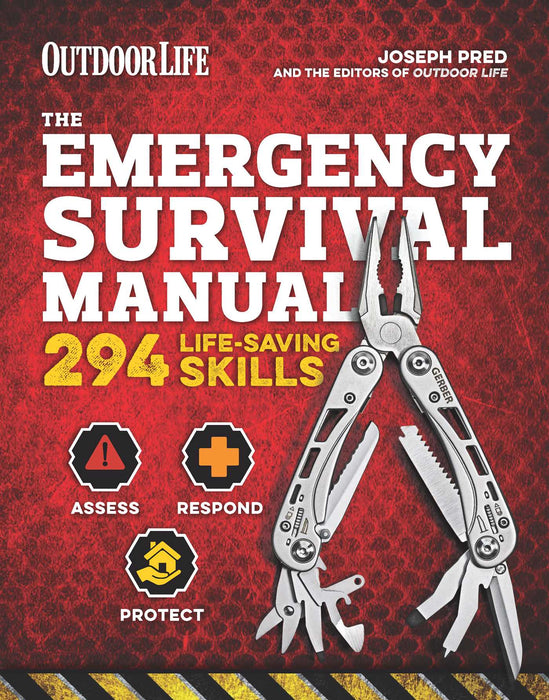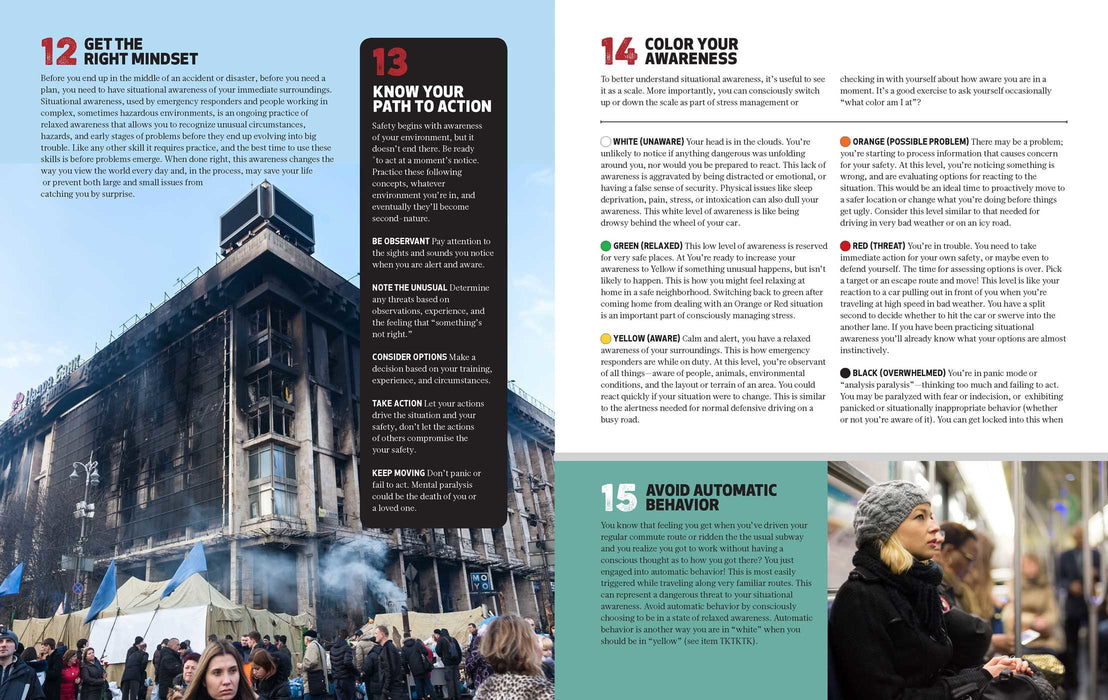 The Emergency Survival Manual (294 Life Saving Skills)
*224 pages
DESIGNED FOR MODERN EMERGENCIES

Travel bans. Quarantines. Global Pandemics. Wildfires. The modern world is beset by disasters that governments and emergency services are ill-equipped to handle. In 2020 the best defense against these threats is to prepare yourself and your family against the ever-increasing dangers of the modern world.
Survival and preparedness expert Joseph Pred and the editors of Outdoor Life magazine share 294 tips and plans to deal with dangers and scenarios that can affect your and your family's safety. Be prepared - in today's America, your best defense is to be ready.

Protect against viruses and pandemics. Learn about antibiotics, CPR, and the CORRECT way to wear a safety mask. 
Everyday items to the rescue. Instructions on how superglue can treat wounds, how bleach can disinfect almost anything and how duct tape is one of the greatest survival tools in existence.
Self Defence.  Expert tips on how to throw a power punch, defend against home invasion and how to exploit the brutal efficiency of Krav Maga
Prepare for when the grid goes down. Should the power, internet or phone system go down, learn how you can provide warmth, shelter and security to your family and friends.
Expert Advice. Joseph Pred is one of America's leading safety and security experts and is fully certified by DEMO, OHSA and POST. Together with the expert editors of Outdoor Life magazine, Joseph has created the modern blueprint on how to protect your family and community in an increasingly dangerous modern world