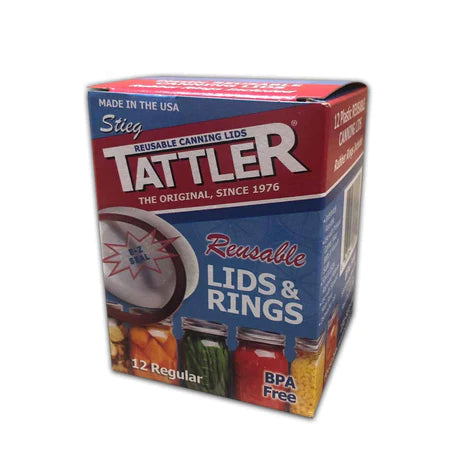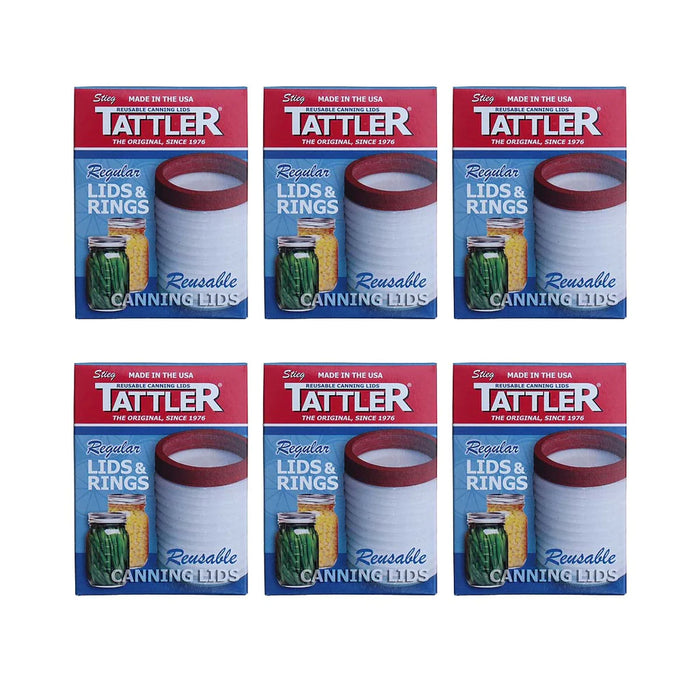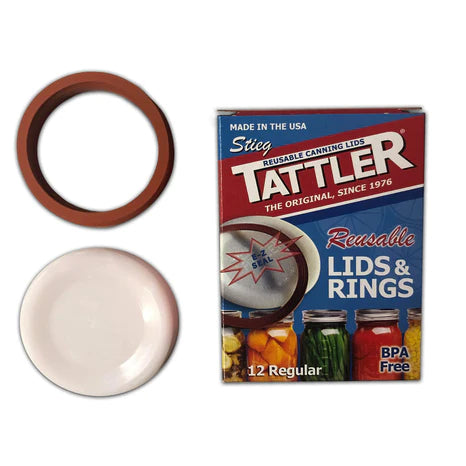 Tattler Reusable E-Z SEAL Canning Lids & Rings - REGULAR
TATTLER Reusable Canning Lids Features:
BPA Free
Made in the USA
Indefinitely Reusable
For Hot Water Bath and Pressure Canning
No food spoilage due to acid corrosion
FDA approved materials
Dishwasher Safe
Tattler Lids do require a bit of variation from conventional metal lids. Being a two piece combination with a rubber gasket ring, Tattler Lids must remain a bit loose during processing in order for the jar to vent the pressure that has built in the jar during processing. An online customer gave us a very good tip on how tight is 'Just Right'. To get the feel for the correct tightness prior to processing, place the jar on a counter top or other smooth surface, then place your index finger on the lid (do not apply too much pressure while tightening the metal band). Screw the metal band on until the jar begins to spin on the counter top (or other smooth surface). This is the perfect tightness for processing.
Once the process is completed and the jars are removed from your canner, let the bubbling die down (approximately 4-5 minutes), as this is pressure still releasing from the jars. Place a towel over the still hot jars (for safety) and finish tightening the metal bands. Now let your jars cool naturally, and when cool to room temperature, remove the metal band and lift the jar slightly by the lid. It should be well sealed. Your food is ready for storing (store without metal screw bands).