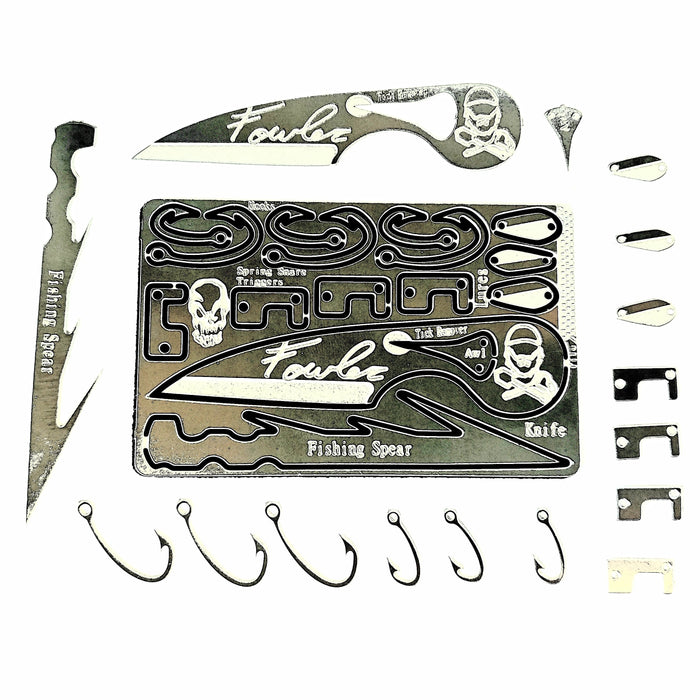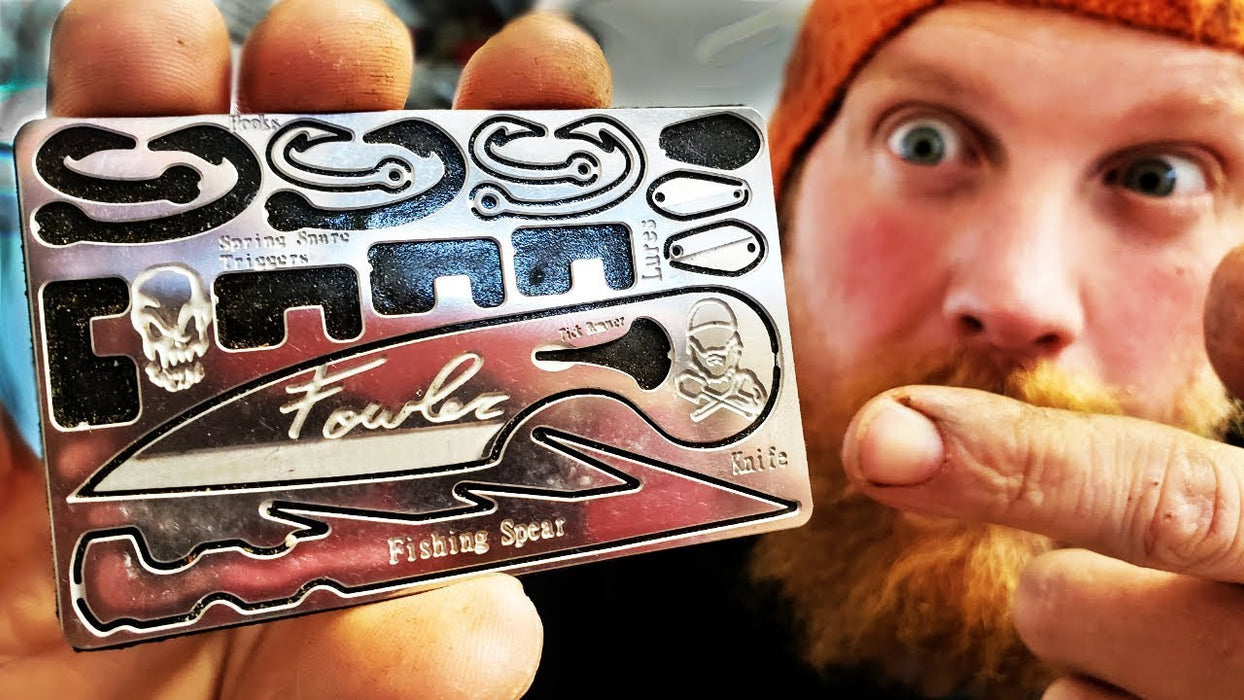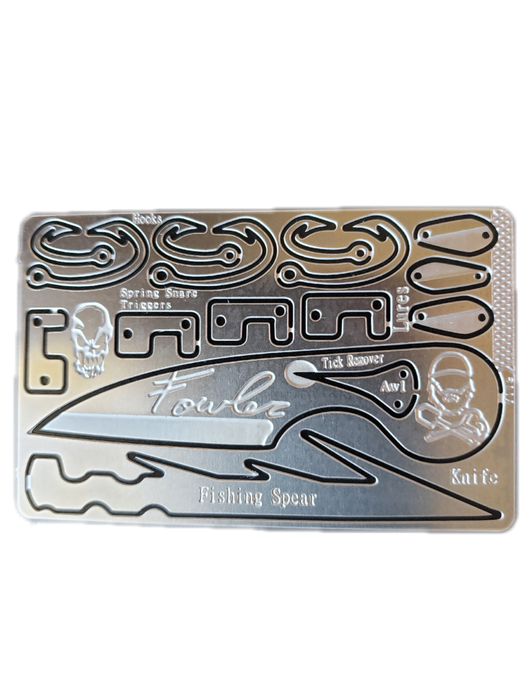 Grim Survival Card- Wilderness Card (Fowlers Makery)
This Signature Card was created with Zachary Fowler, or more commonly known as just "Fowler". Fowler was an adventurer and nature lover since childhood. He would eventually become a boat builder in Maine, living a self reliant lifestyle on his homestead in the wilderness he loved so much. Winner of Alone Season 3, surviving for 87 days alone in the wilds of Patagonia, and outlasting 9 other survival and bushcraft experts without modern luxuries, and with only ten items to aid him.
This card also comes with a hand signed Zachary Fowler trading card with stats from his adventures in Patagonia on the Alone series.
The Zachary Fowler Signature Card
Made in the USA- This tool was designed, produced manufactured, and had its materials sourced here in the U.S.A
Signed Zachary Fowler baseball card
Credit card sized- under 1mm thick Sized to fit into a wallet, small tin, or small pocket
Stainless steel- highly corrosion resistant surgical grade Hardened stainless steel, Tough and functional.
Tool retention system- one side (black) allows semi permanent adhesion allowing tools to be removed, and used again and again, then put back. Non Magnetic non sticky. The other side (white) has a permanent adhesive allowing you to stick your tool kits to other objects allowing for unparalleled accessibility.
Items included- small fishing hooks x 3, large fishing hooks x3 fishing lures x3, snare triggers x4, awl, tick remover, fishing spear, and cutting tool.
free sharpener card