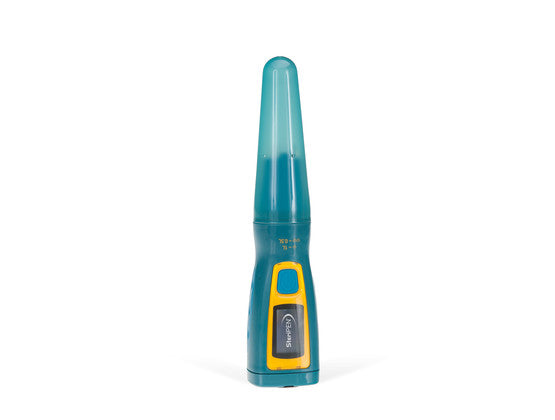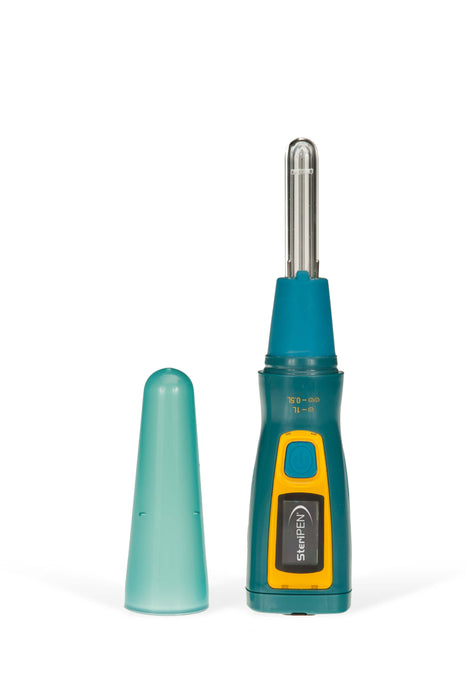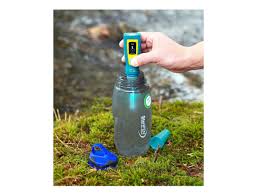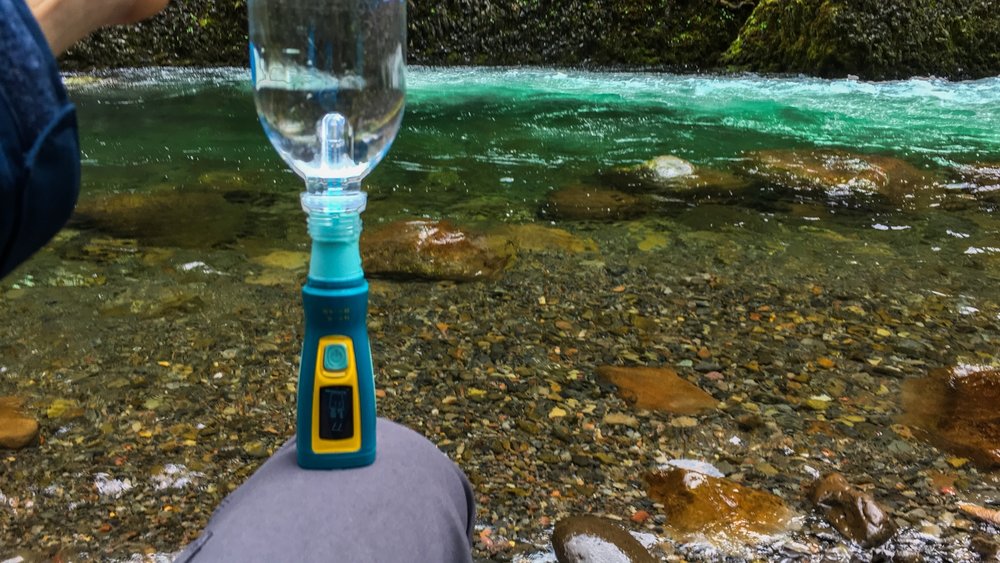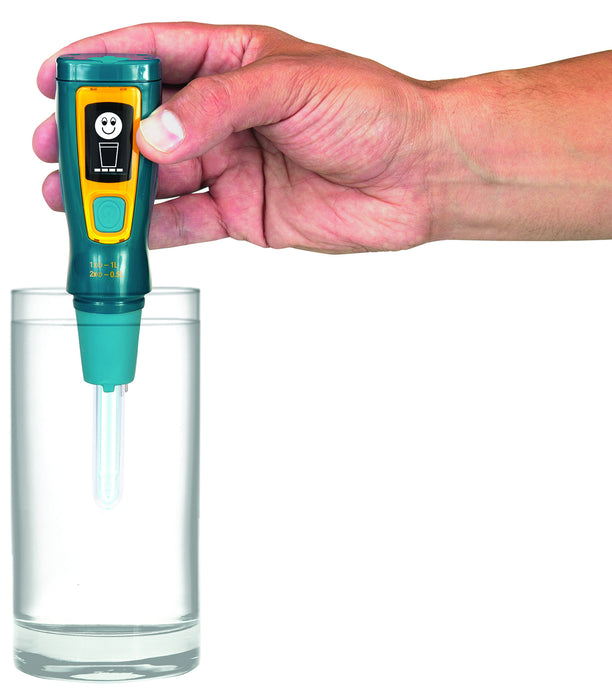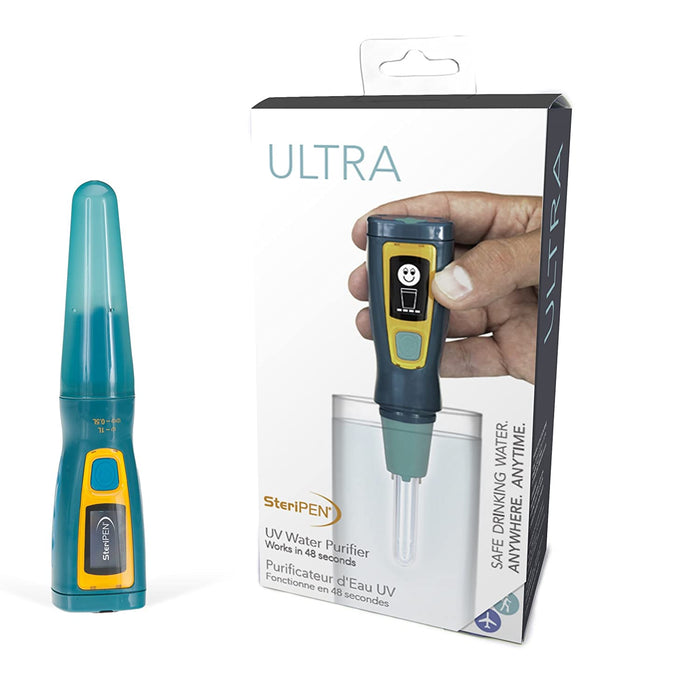 Katadyn Steri-Pen ULTRA Water Purifier
Steripen Ultra™ UV water purifier is our flagship model with our most advanced user interface featuring a user-friendly OLED display (Organic Light Emitting Diode).
Effect: Eliminates bacteria, protozoa and viruses
Treatment size: ½ or 1 liter
Treatment time: 48 or 90 seconds
Lamp Life: 8'000 activations
Battery: Internal USB Rechargeable Lithium-Ion
Dimensions: 7.3x1.6x1.3in
Use only on clear water, as cloudy, sediment-laden water hinders effectiveness. Includes a neoprene carrying case and USB cable.
Specifications
| | |
| --- | --- |
| Technology | uv |
| Weight (oz) | 5 |
| Battery type | USB rechargeable |
| Number of liters per charge | 50 |
| Lamp life | 8000 activations |
| Volume options | 1 click = 0.5 liter, 2 clicks = 1 liter |
Kit includes
Neoprene pouch, USB cable
Effective against microorganisms
product-description-viruses
For more frequent use
Lightweight and portable for on-the-go adventures