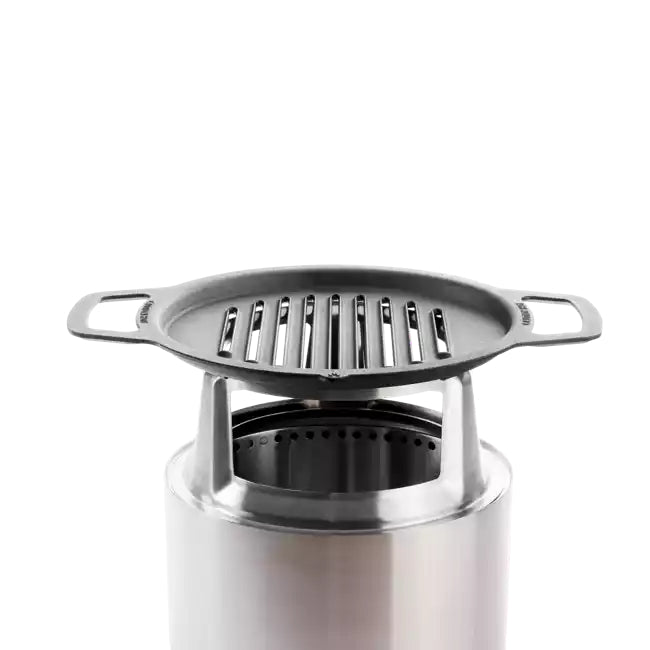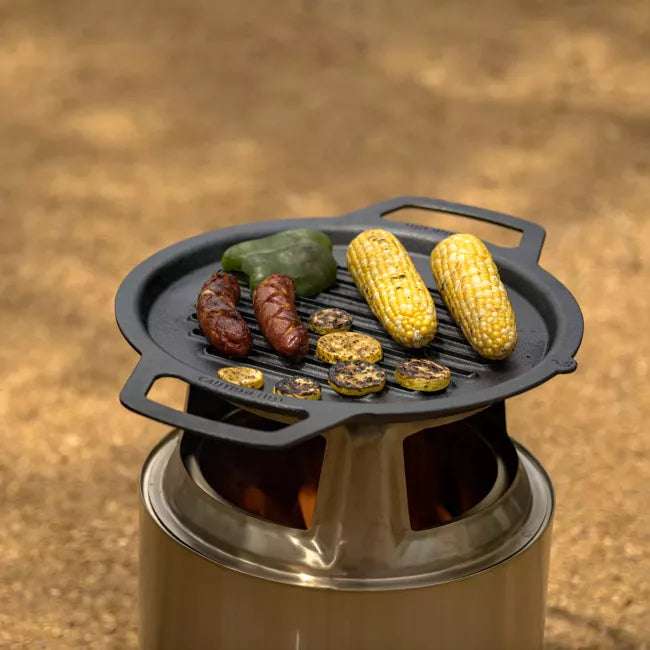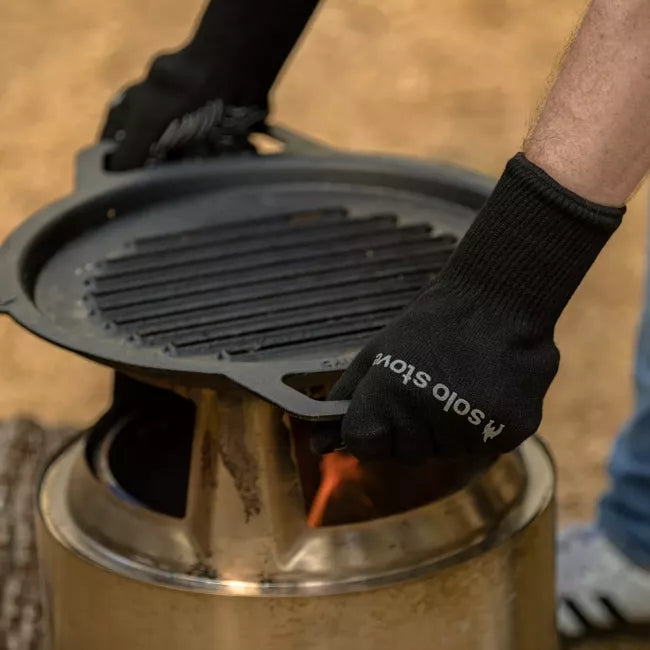 Solo Stove- Ranger Grill Accessory Bundle (Cast Iron Grill Top + Hub)
Open fire grilling, on the go. Custom-molded for the Ranger Cooking System and joined with Hub, Cast Iron Grill has the wide grates and even heating for perfectly seared steaks and veggies.
Adaptive: Cast Iron Grill's wide grates and broad cooking surface can please and feed any crowd. Complement any recipe with the wood-fired flavors of oak, hickory, maple, and more.
Easy To Use: Novice chefs can achieve mastery of open fire cooking in no time with Cast Iron Grill's natural counter to intense heat. It heats up gradually and evenly, then transfers heat steadily to maintain perfect cooking temperatures with a single layer of burning embers.
Long Lasting: The longevity of cast iron is legendary and owed to its ability to season. Non-stick and polymerized, a seasoned Cast Iron Grill is easy to clean for life-long use. Cast Iron Grill wears in without wearing out, creating limitless opportunities to light up for years to come.
Portable: Cleverly designed with portability in mind, everything from packing to assembly is effortless so you can focus on the trip of a lifetime or crafting wood-fired fare. Paired with the Carry Case, Cast Iron Grill completes the nesting Ranger Cooking System made to store well and go anywhere.
Long Lasting: Cast Iron Grill and Hub are part of a well-oiled machine made for creating good moments. Trailside suppers and flame-to-table feasts are possible with Ranger and accessories for a complete experience.
Ranger Cooking System: Maximize your open flame fun with Solo Stove's ecosystem of accessories. Enjoy added safety with Shield and Stand, a warm night around the fire enhanced by Heat Deflector, or your next family cookout on a Cast-Iron Cooktop.
Dimensions & Materials

Cooking Surface Diameter: 14.25 in | 36.2 cm
Hub Base Diameter: 14.25 in | 36.2 cm
Combined Height: 8 in | 20.4 cm
Weight: 15 lbs | 6.8 kg
Materials: Stainless Steel + Cast Iron
What's Included:
Ranger Cast Iron Grill
Ranger Hub