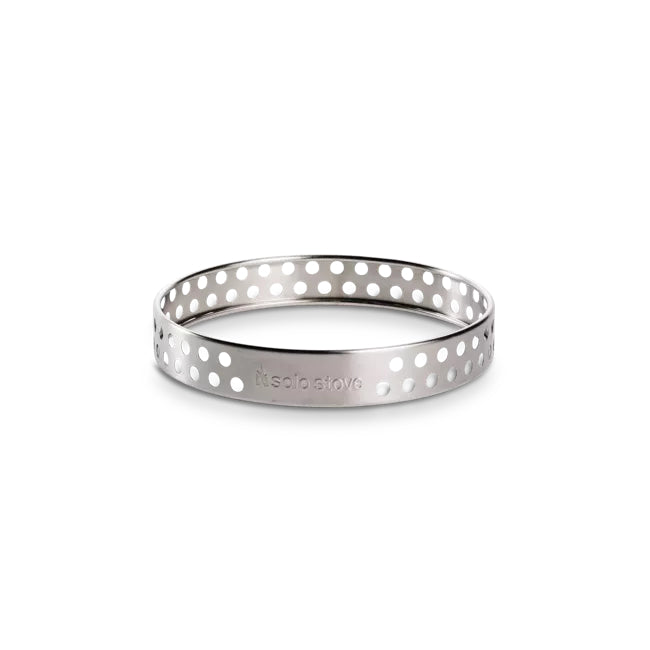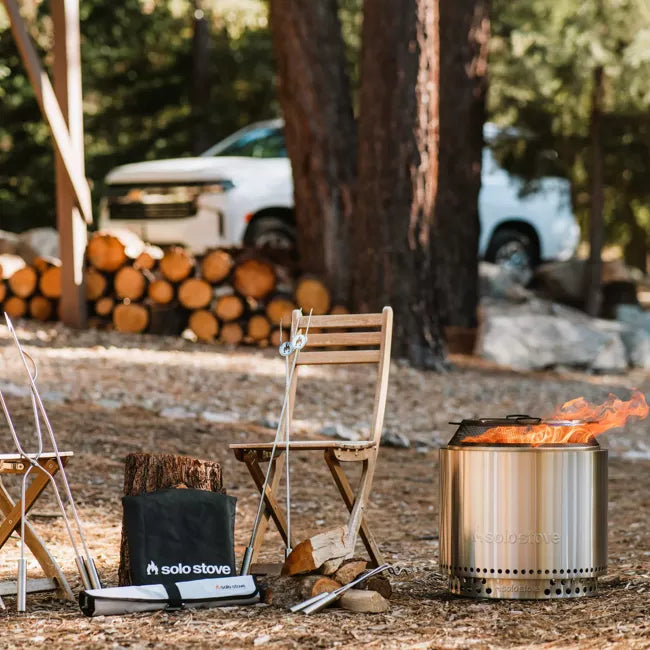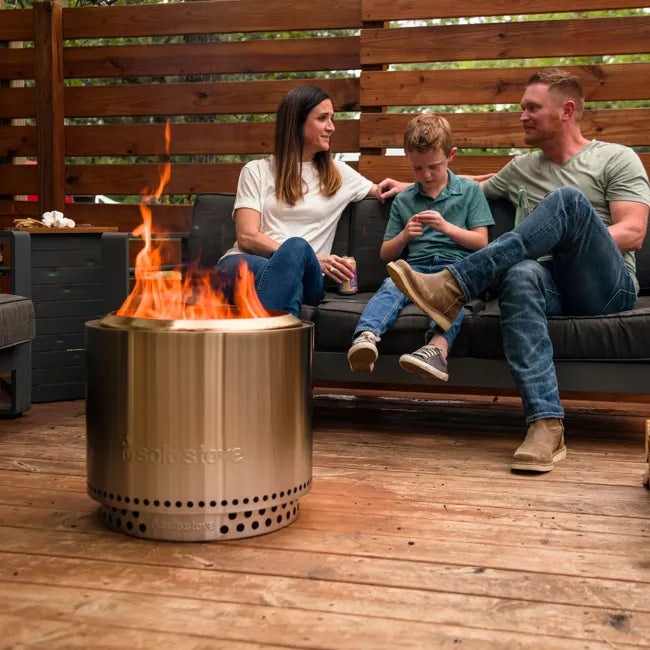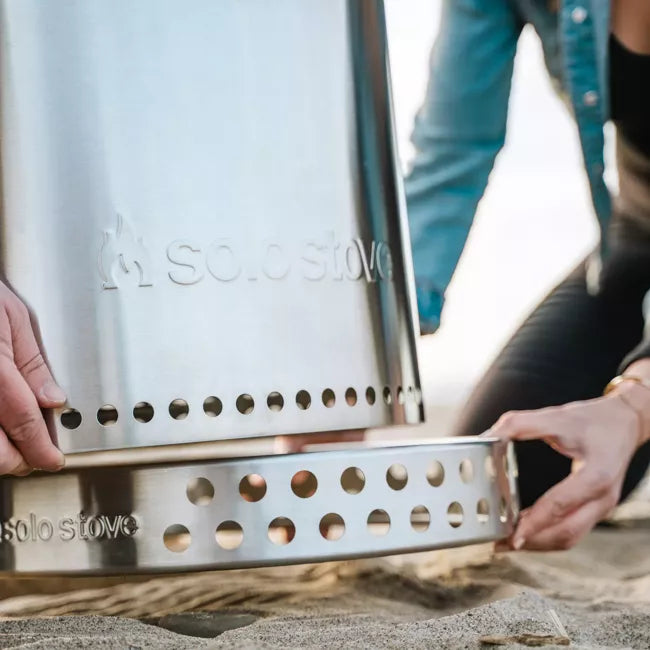 Solo Stove- Bonfire Stand
This stand is used for Bonfire 2.0 Fire Pit
Stand gives you the power to use your Ranger on most heat sensitive surfaces. Use Stand to enjoy your fire pit on the deck, grass, and other turf.
Long-Lasting: Stand up to the heat! Made from cooking-grade 304 stainless steel, Stand makes your fire pit's portability endless, so you can take the adventure anywhere.
Durable: Your fire pit's heat will be no match for the durability of Stand. Flame on for hours sat around a warm fire in the comfort of your backyard. Wood decks, grass and all!
Portable: Move with peace of mind. Elevate your outdoor spaces with the tool meant to make roaming easy. Fire up new flames anywhere, and when you're done, just pick up and go.
Dimensions & Materials

Diameter: 17 in | 43.2 cm
Height: 2.75 in | 7 cm
Weight: 1.75 lbs | 1.25 kg
Materials: 304 Stainless Steel
Note: The Stove in the picture is not included*