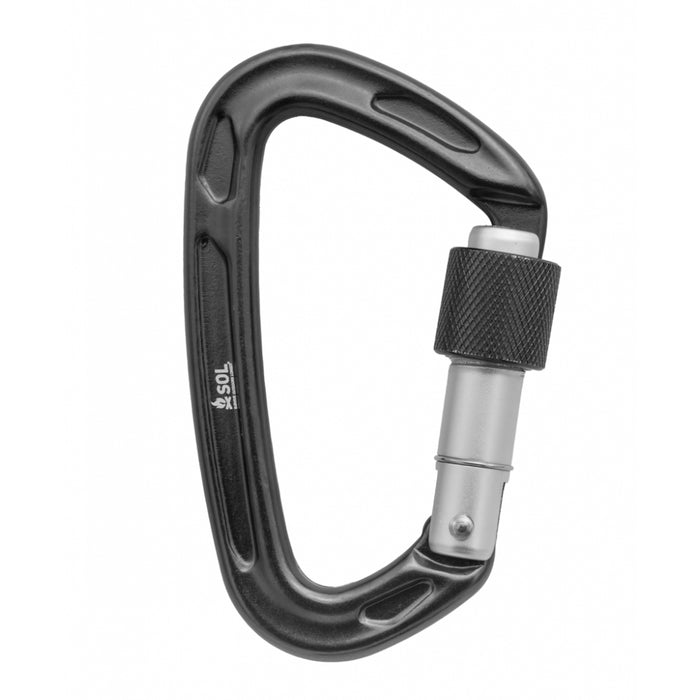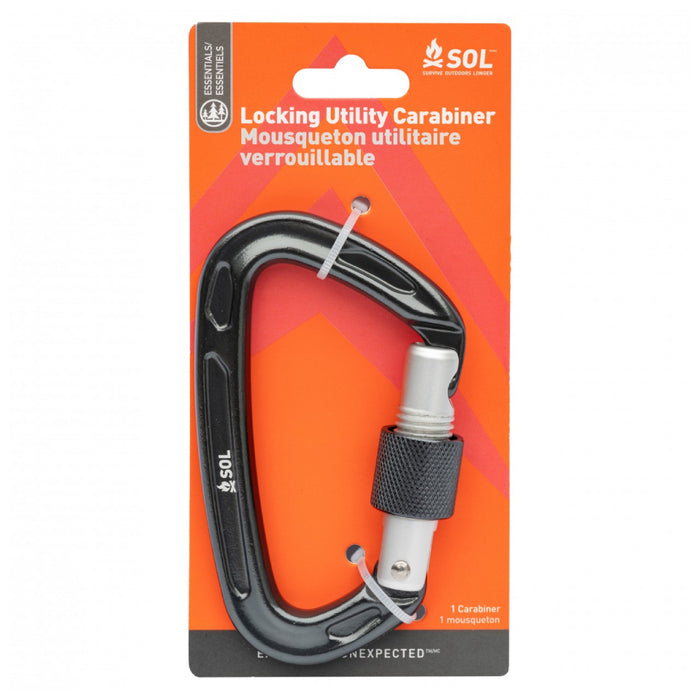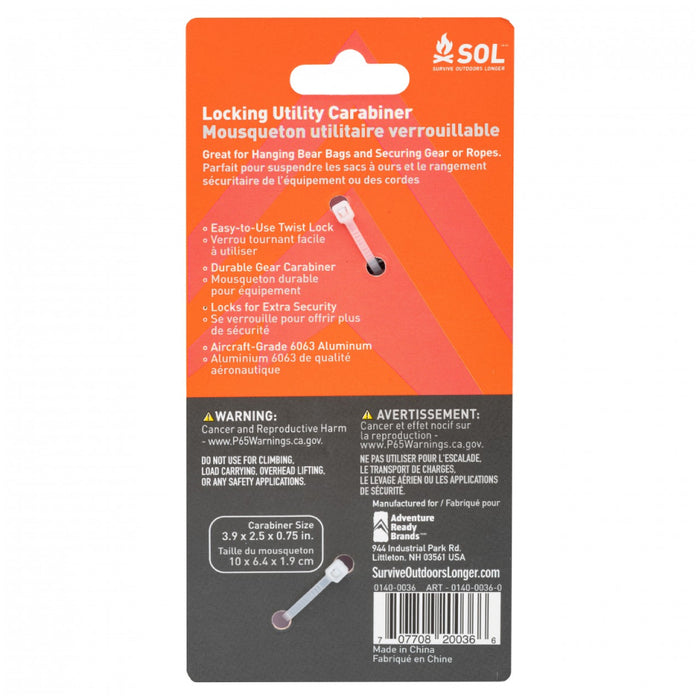 SOL Locking Utility Carabiner
Keep keys, gear, tools, and life organized with an SOL Locking Carabiner. This ultra-durable carabiner weighs a mere 1.8 ounces. The classic D-shape design gives ample space for tying in gear or storing keys and accessories. A spring-loaded closure with a twisting lock ensures the gate rebounds closed every time and stays locked when you want it to. The versatility of the SOL Locking Carabiner is endless. Not to be used for climbing.
Locking Gate: A secure gate ensures keys and gear never stray from where you last put them.
Lightweight & Durable: Heavy-weight, durable aluminum weighs less than 2 ounces.
Smooth Operation: The D-shape and spring-loaded clip closure make for easy clipping.