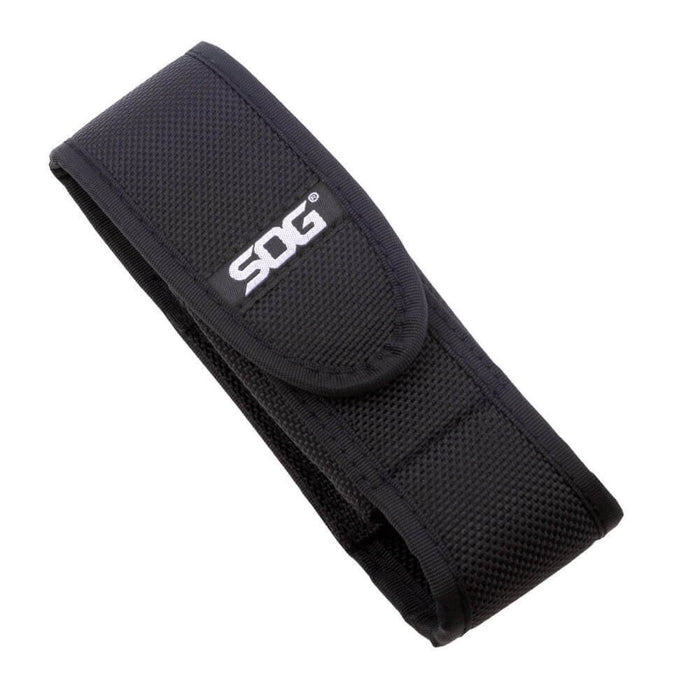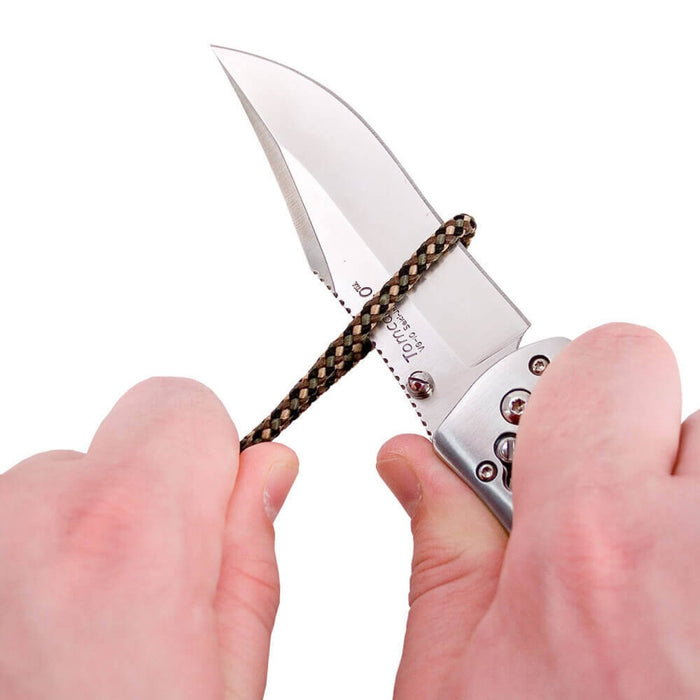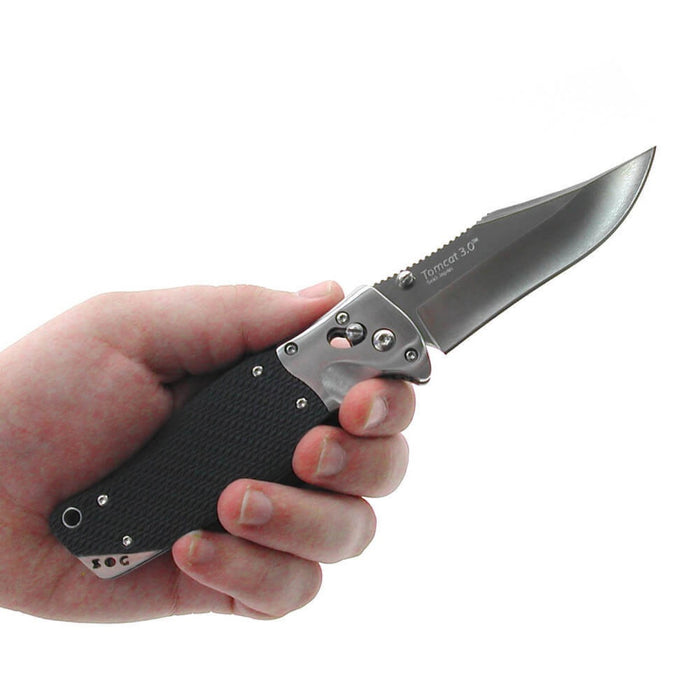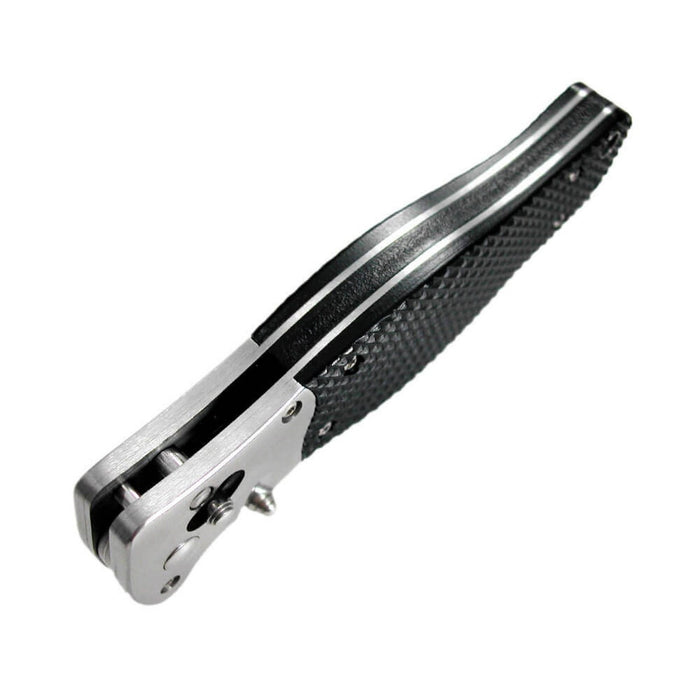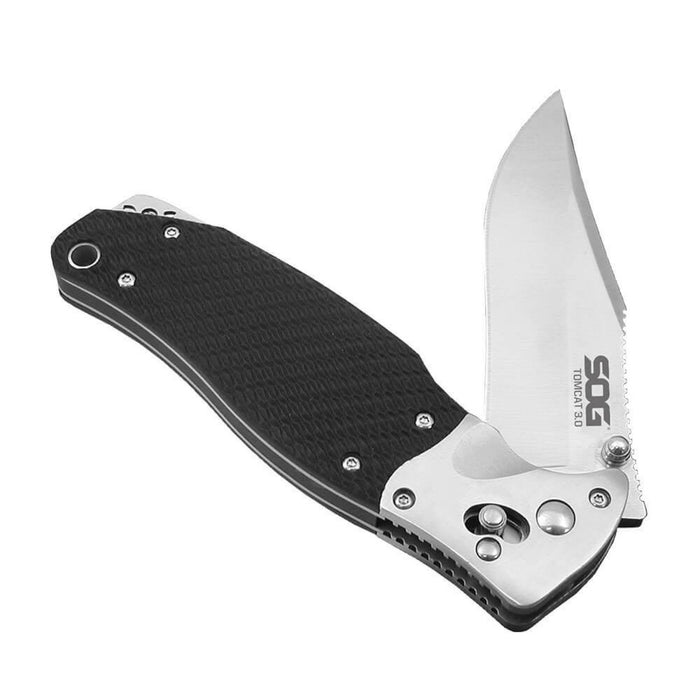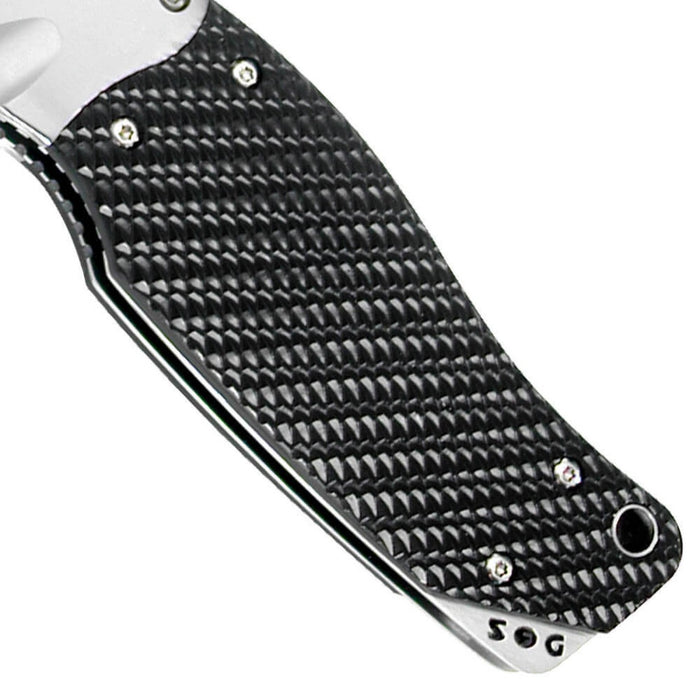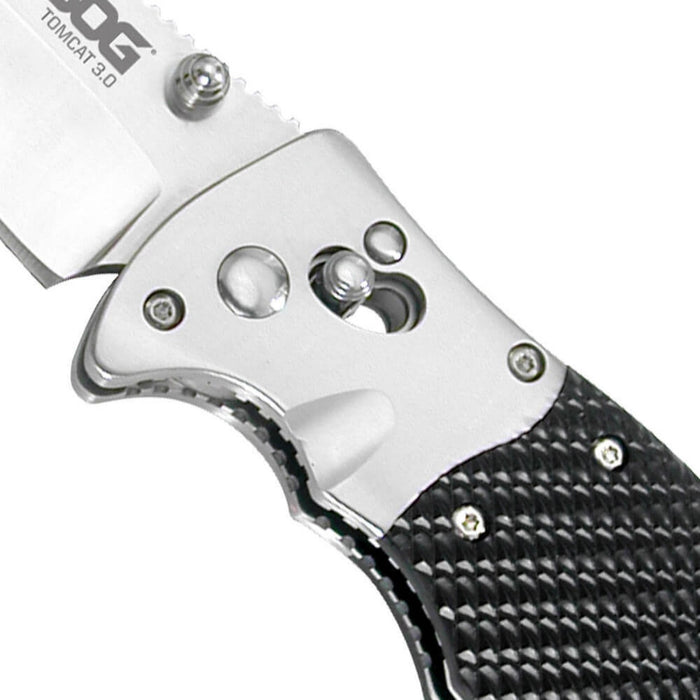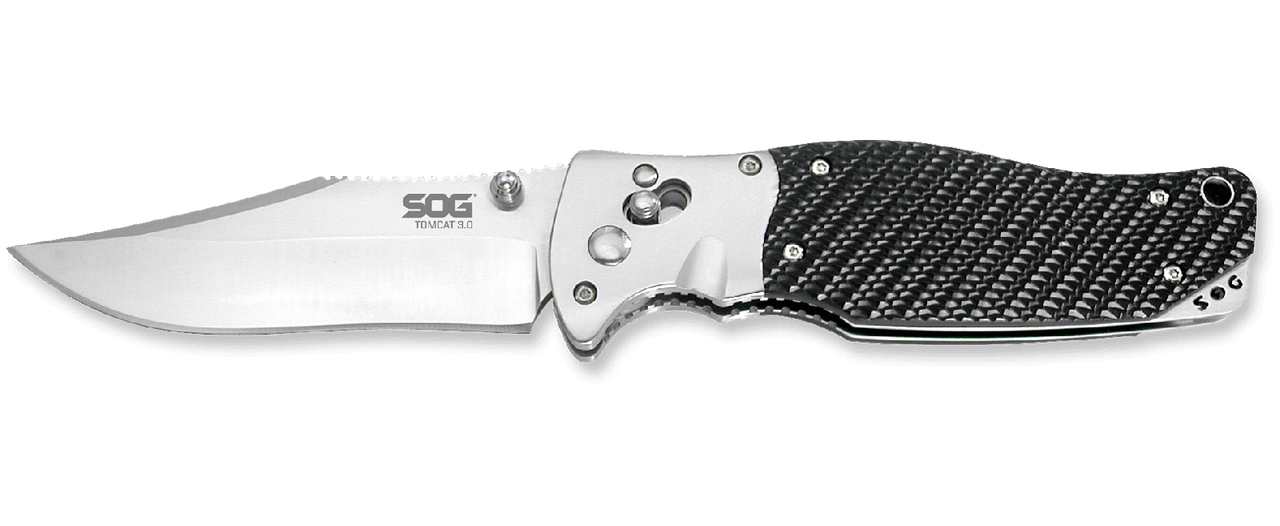 SOG Tomcat III Folding Knife
Traditional Japanese Knifemaking Meets Classic Folder Design
VG-10 Stainless Steel + Kraton Thermoplastic Rubber Handle
Trust the SOG Tomcat 3.0 to exceed your expectations of quality, durability and bite. SOG, based in Seattle, WA, designed this knife to improve upon the best traits in this Knife of the Year winner.
Ultra-Thick Vg-10 Stainless Steel: This blade grind delivers the best balance of strength, sharpness and rust resistance

Easy One-Hand Open: The brawny Tomcat blade flicks out fast with a flip or use of the Thumbstuds on either side

Powerful Arc-Lock Tech: SOG Arc-Lock is tested to withstand force while offering blade safety

Satin-Polished Blade + Kraton Handle: The Tomcat's tip sits closer to center for better control from the textured rubber grip

SOG Commitment: Take care of your knives and we'll take care of you; SOG tools are built to last, and we're committed to making sure they do
Born + Based In The USA
SOG Strong. SOG, short for MACV-SOG, is a U.S. tool and knife company founded in 1986 and named in honor of the Military Assistance Command, Vietnam - Studies and Observations Group, a spec ops outfit that valued quick, quiet solutions.
SOG Support. Our knives and tools are built to last, and we always stand ready to assist you when needed.
U.S. Design + Quality Control
SOG Steel. Your SOG Tomcat 3.0 is crafted in Japan from a generous bar of VG-10 stainless steel for superb knife strength and edge retention.
SOG Straight Edge. The Tomcat 3.0 features a satin-polished clip-point blade with a complex grind that allows the spine thickness to travel closer to the edge and through the tip for increased strength. Its aggressive design moves the point closer to the center line for better piercing-style cuts.