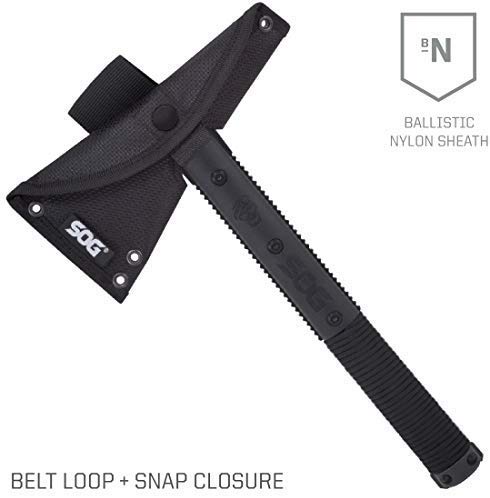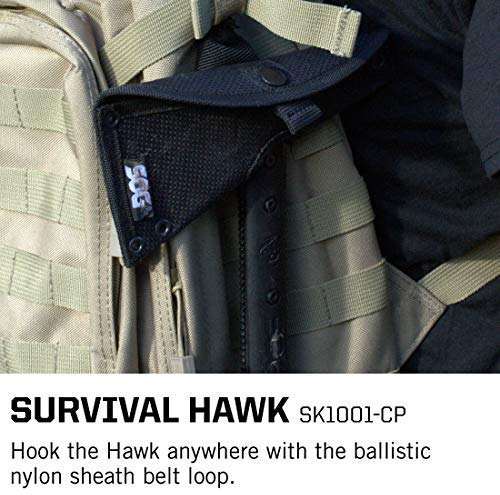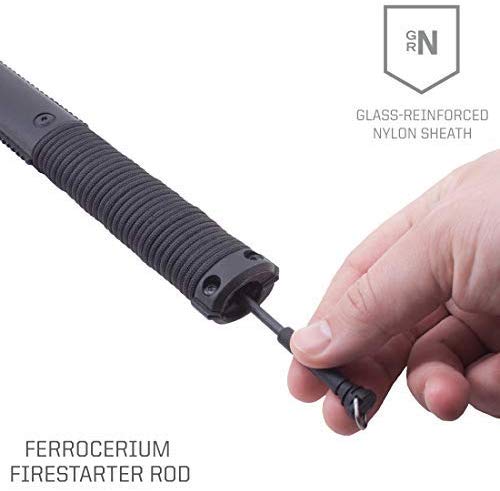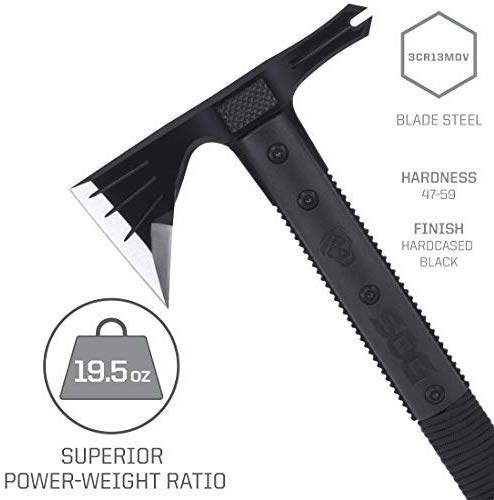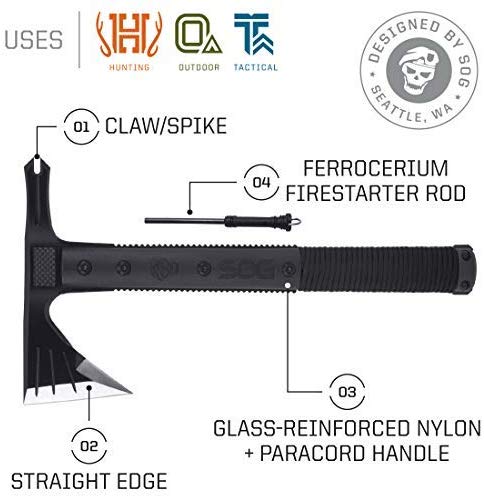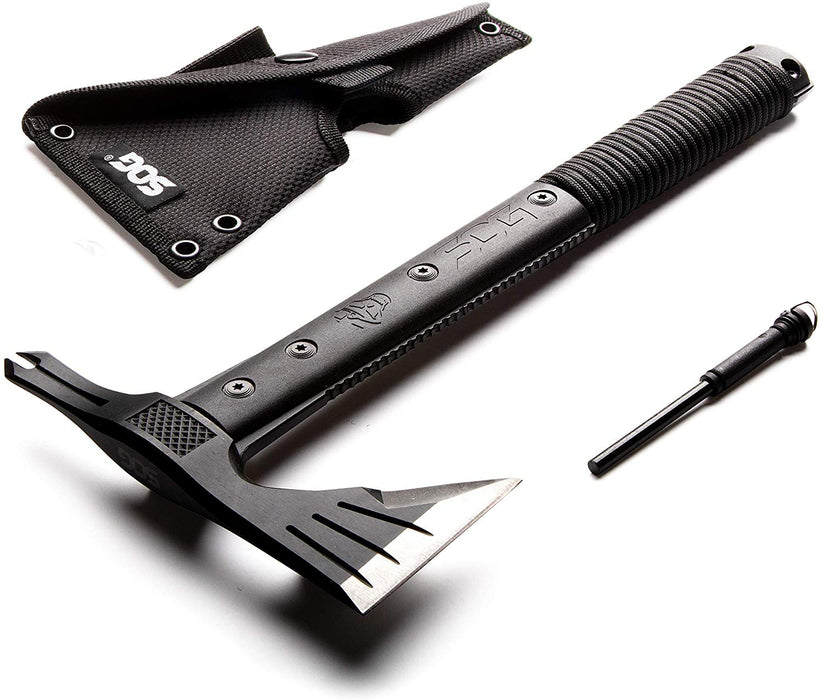 SOG Survival Hawk w/ Ferro Rod/ Paracord Wrap
Based on the Vietnam Tomahawk, the Tactical Tomahawk is an extreme evolution of the original which was considered one of the more unusual weapons of its day. Today there is a real need for a versatile tool for breaching operations, excavation, obstacle removal, extraction, and other utility applications. The 420 stainless steel head with polished satin finish is mounted to the fiberglass reinforced nylon handle with heavy-duty bolts and a steel ferrule for stability. Side hammer checkering insures precise placement when pounding. Carried in a nylon sheath this is a universal tool for modern man.
Black Oxide, Nylon Sheath
It's hard to go wrong with carrying a light, fast, and feature-rich tomahawk. Decked out with reflective paracord wrapped handle, ferrocerium firestarter rod in the handle, nail puller, hammering head, and sharp multi-purpose blade, the Survival Hawk is ready wherever you go. The Survival Hawk's engineering roots comes from proven designs that have been tested in the real world many times. Wherever you may roam, this is the perfect tomahawk to rely upon.
Overall Length 12.1"

Weight 19.5oz

Steel Type: 3Cr13MoV

Handle Type: GRN
In Sheath
Sheath features a belt loop for different carry options.
Fire Starter Rod
The handle houses the fire starter rod when not in use.
In Use
Using the fire starter rod with the head of the Survival Hawk makes it easy to create sparks for a fire.
Essential for Adventure
Top-loading nylon sheath makes it easy to attach to belt or gear.