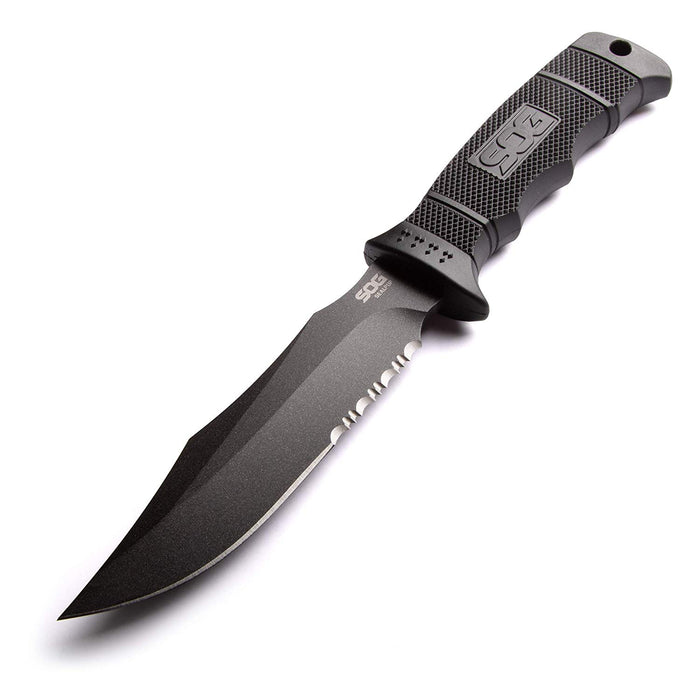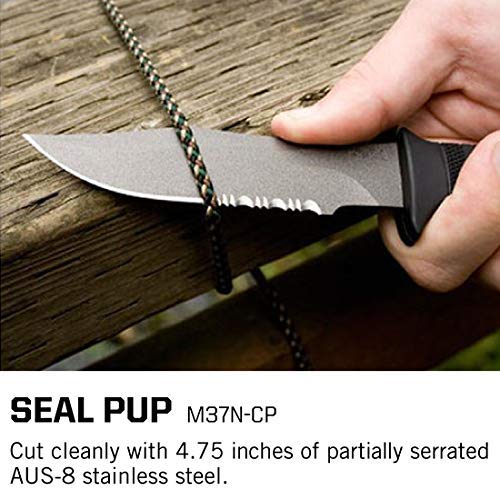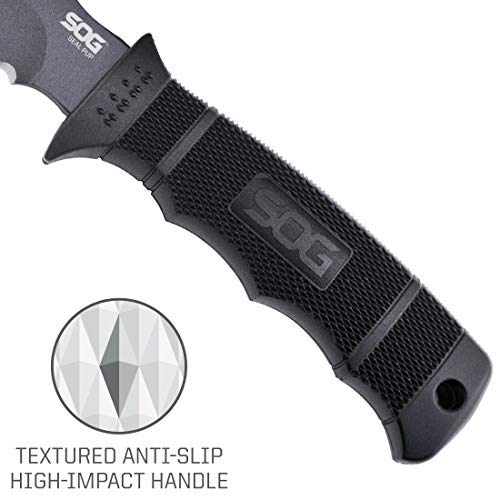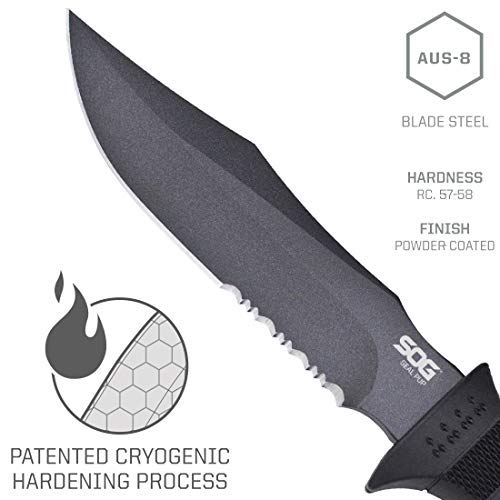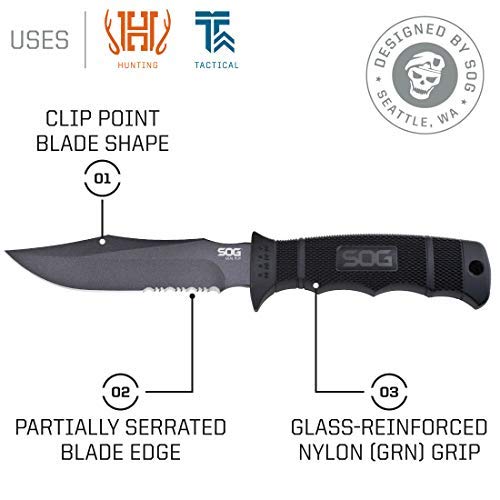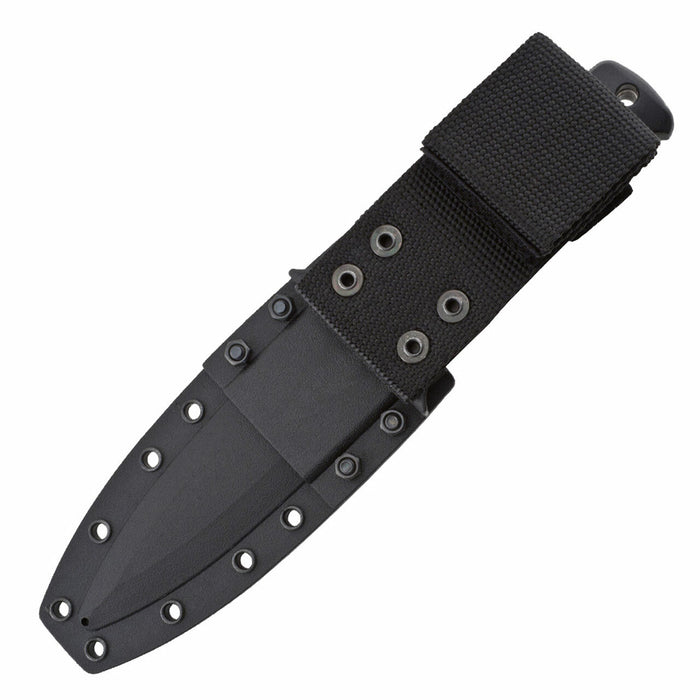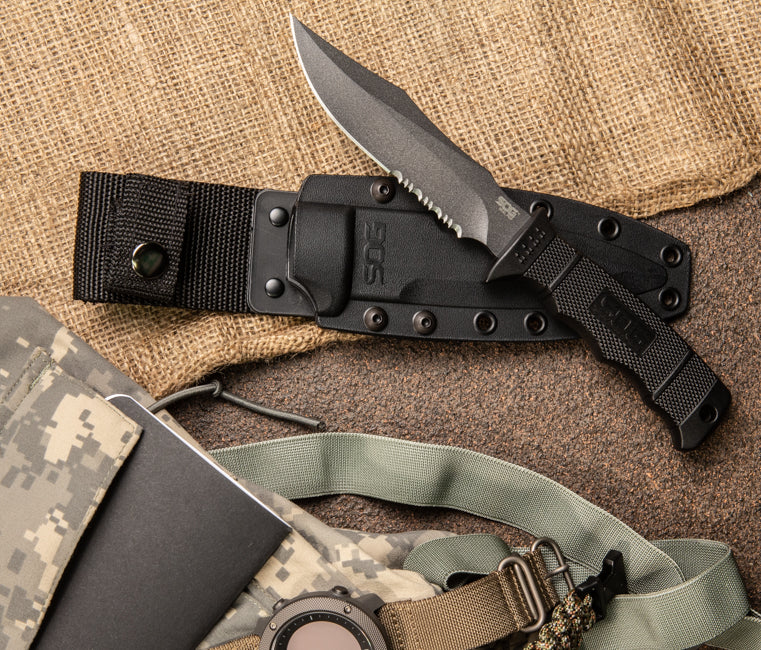 SOG SEAL Pup - Kydex Sheath
Other Knife Makers Can Pound Sand
A SOG Knife Can Save Your Life
Trust the SOG SEAL Pup tactical fixed blade knife to get you through the suck. SOG, based in Seattle, WA, created this knife to serve spec ops, ex-gunny grandpops and any warrior in between.
4.75" AUS-8 STAINLESS STEEL BLADE: At 9" in overall length, the SOG SEAL Pup is a perfectly balanced tactical knife

5.4 OZ. WT. W/ GRN HANDLE: High-impact nylon offers great grip with zero maintenance; a nearly indestructible and super-lightweight material

.19" HARDENED FULL TANG + POWDER COATED: This SOG blade is built to last with stainless steel chilled to -300°F then heated for max hardening

MOLLE-COMPATIBLE SHEATH: Wear it on your belt or attach to packs and gear

SOG COMMITMENT: Take care of your knives and we'll take care of you; SOG tools are built to last, and we're committed to making sure they do
BORN + BASED IN THE USA
SOG STRONG. SOG, short for MACV-SOG, is a U.S. tool and knife company founded in 1986 and named in honor of the Military Assistance Command, Vietnam - Studies and Observations Group, a spec ops outfit that valued quick, quiet solutions.
SOG SUPPORT. Our knives and tools are built to last, and we always stand ready to assist you when needed.
U.S. DESIGN + QUALITY CONTROL
SOG STEEL. Your SOG SEAL Pup fixed blade is crafted in AUS-8 powder-coated stainless steel and hardened using our cryogenic heat treatment; the steel is lowered to -300°F then brought to room temp to relieve blade stress at the atomic level, thereby increasing edge retention and hardness.
SOG SHAPE + SERRATION . The SEAL Pup features a partially serrated blade for quick, clean edge cuts and a clip-point design for better piercing-style cuts that would make Jim Bowie proud. It also boasts a glass-reinforced nylon (GRN) handle, aggressively checkered for an unsurpassed grip.
CONTENTS
SOG SEAL Pup Fixed Blade Knife (M37N-CP)

Kyndex Sheath