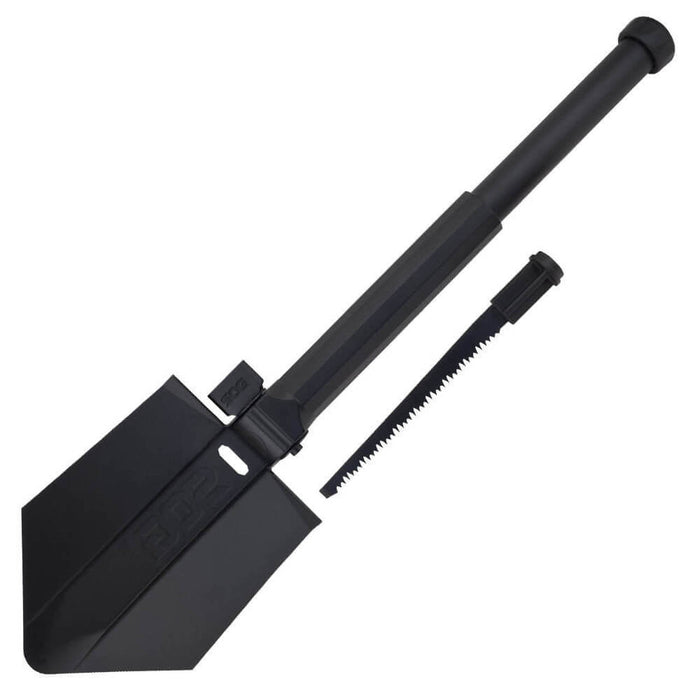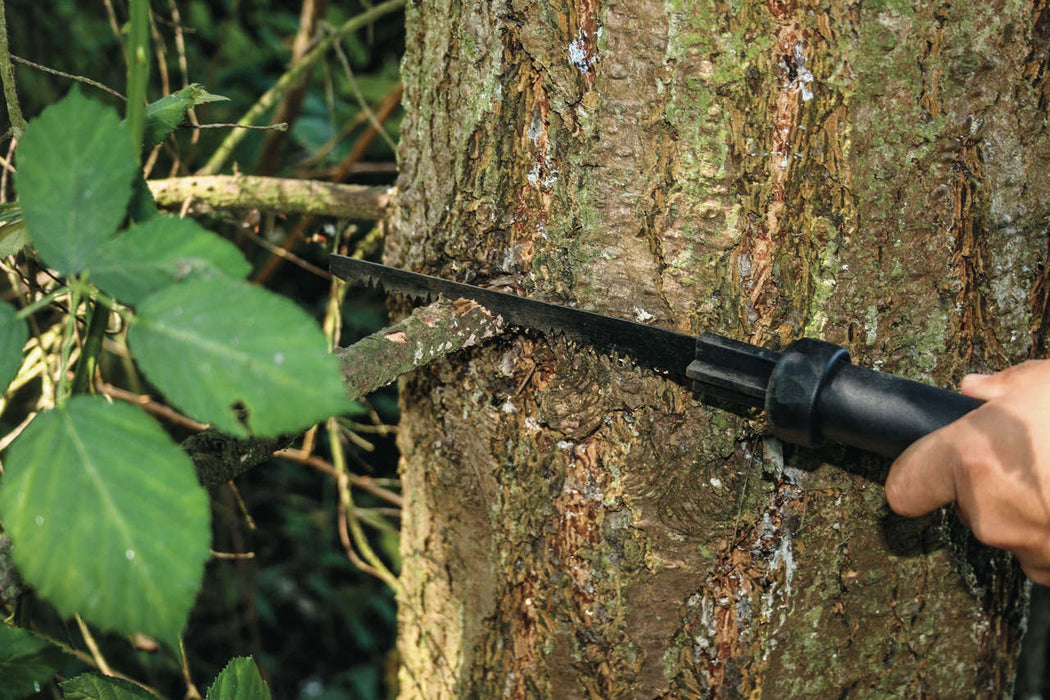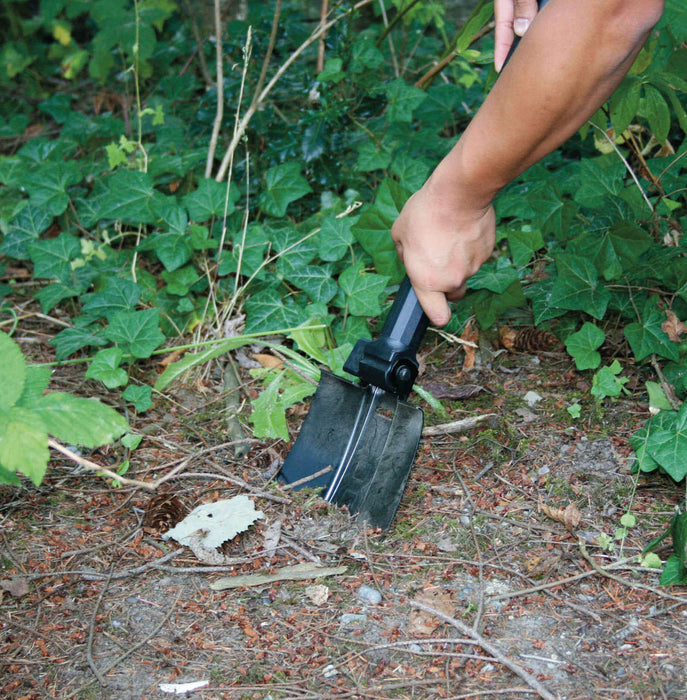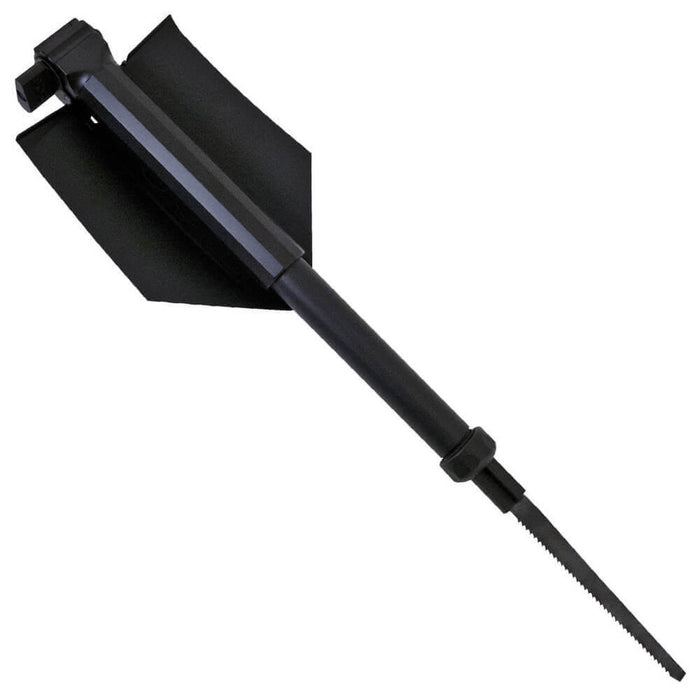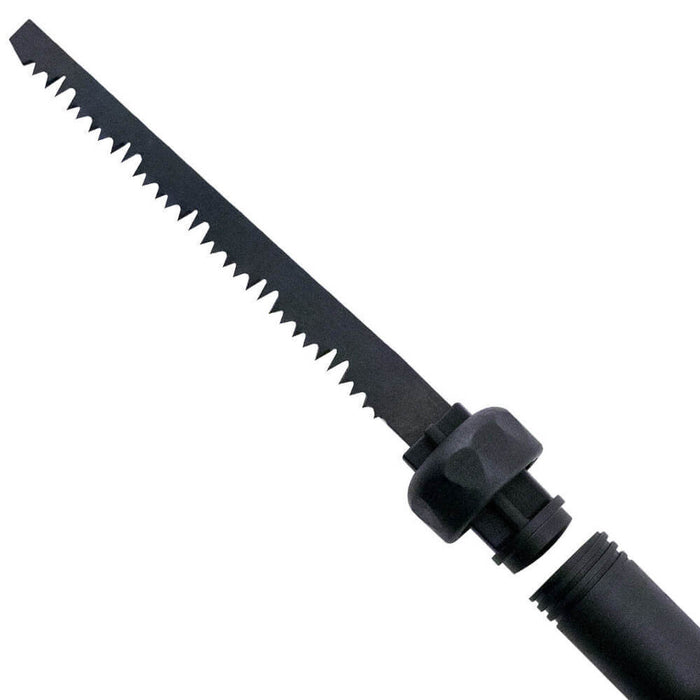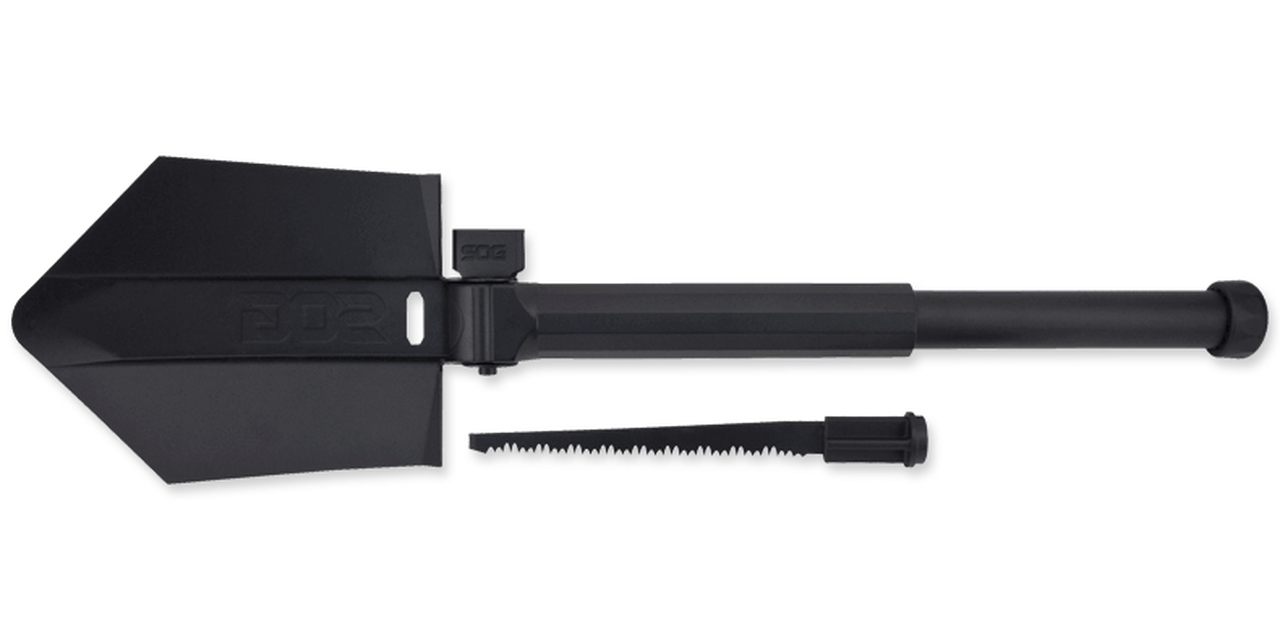 SOG Elite Entrenching Tool
Elite Entrenching Tool with Hidden Saw
When you need to get down and dirty, SOG's new Elite E-Tool (E, of course, stands for entrenching) is just the ticket. A shade over two feet in length, the E-tool can be deployed in conditions as varied as desert sand, backyard snow or around a campfire ring. The collapsible handle is packable and portable and even has a saw attachment hidden inside. The carbon shovel end will stay sharp and strong through it all.
Tool Specifications
The Elite Entrenching Tool has an overall length of 26 inches and a closed length of 10.2 inches. Made of durable 1075 Carbon steel, this shovel head has excellent edge retention and rust resistance. This tool has a weight of 24.8 ounces and comes with an attractive hardcased black finish.
Ergonomically Contoured Handle
It's hard to make precise cuts if your tool doesn't fit comfortably in your hand. That's why this entrenching tool's handle is ergonomically contoured. Crafted from glass-reinforced nylon, the textured handle is durable with a built-in saw blade hidden inside.
What's in the Box?
F19-N Elite Entrenching Tool with built-in saw and synthetic carry pouch.
About SOG Specialty Knives & Tools
Each SOG product is created with the help of company founder and chief engineer, Spencer Frazer. Known for their uncompromising style and performance, these knives and tools showcase innovation, dependability and a unique, futuristic style that has garnered awards and recognition worldwide. SOG products have also won favor among law enforcement, military and industrial customers that rely on their tools to perform flawlessly in the toughest, most adverse conditions.