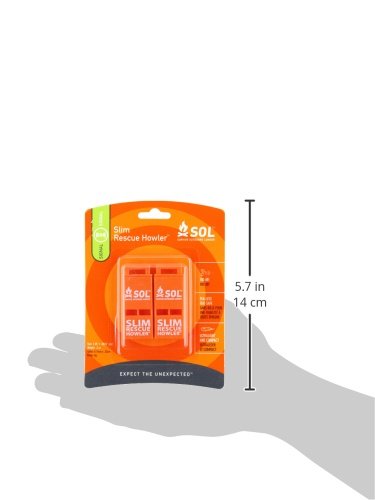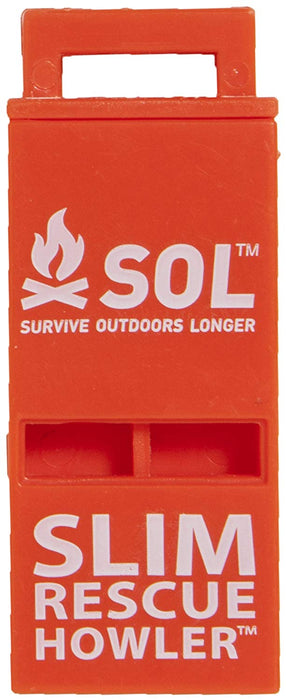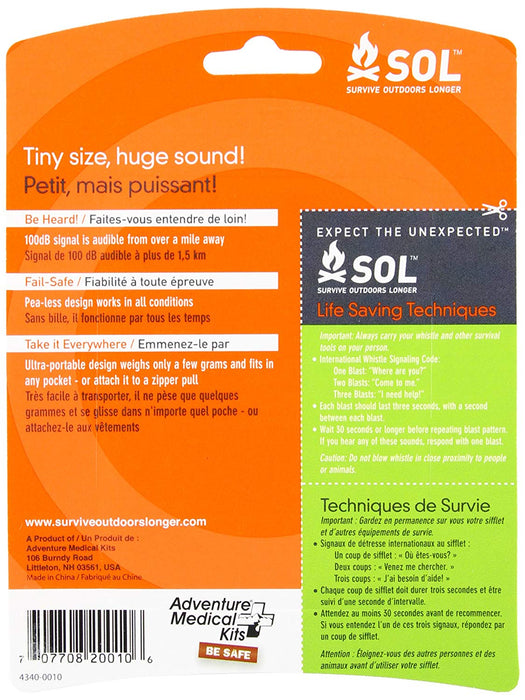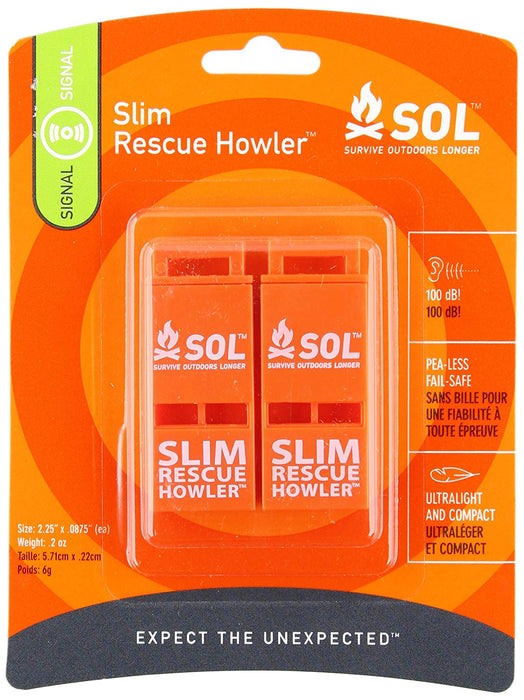 SLIM Rescue Howler Whistle (ultralight)
Emitting a piercing 100-decibel signal, this slim single-frequency whistle is audible from over a mile away.

Pea-less design ensures that the whistle works in any outdoor conditions without jamming or freezing.

Weighing less than an ounce, this ultra-portable whistle fits in any pocket and attaches to zipper pulls.

These whistles are ideal for signaling for a variety of outdoor activities, whether you are on the trail, on the slope, the water, and more.

Each pack contains two whistles to share or distribute among gear like a rain jacket or go bag.