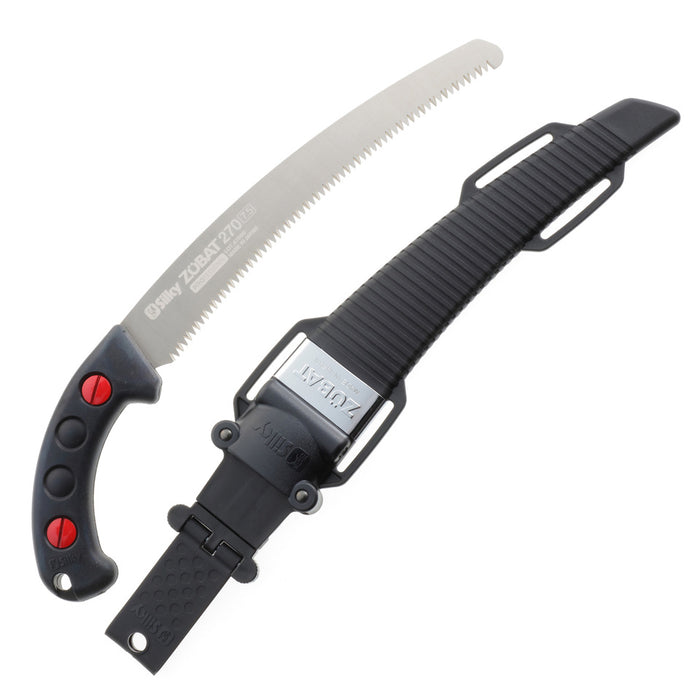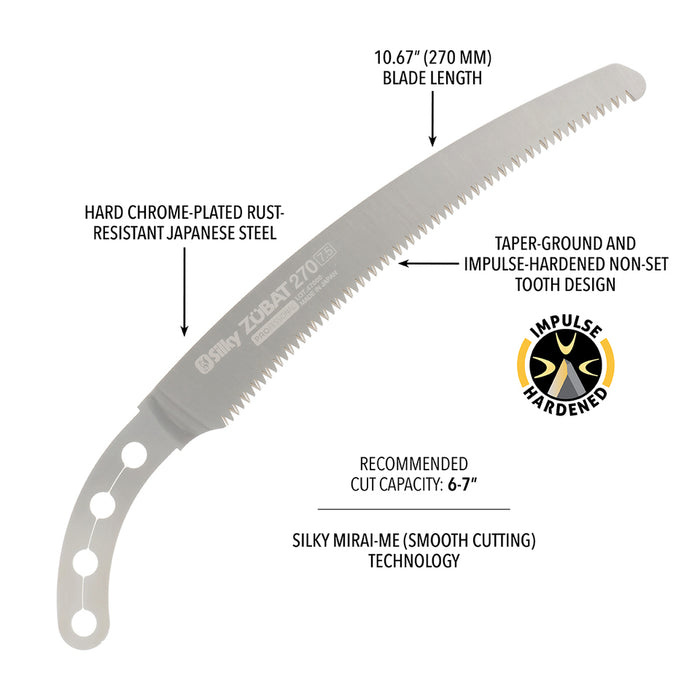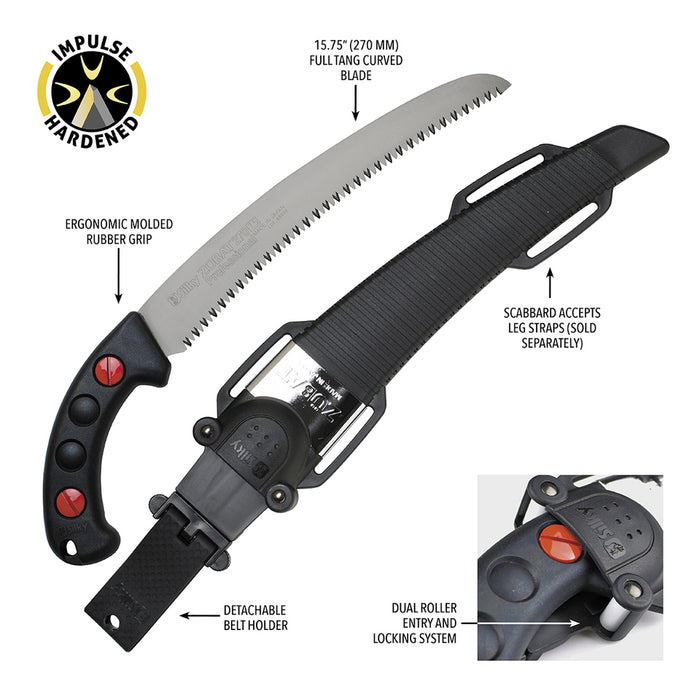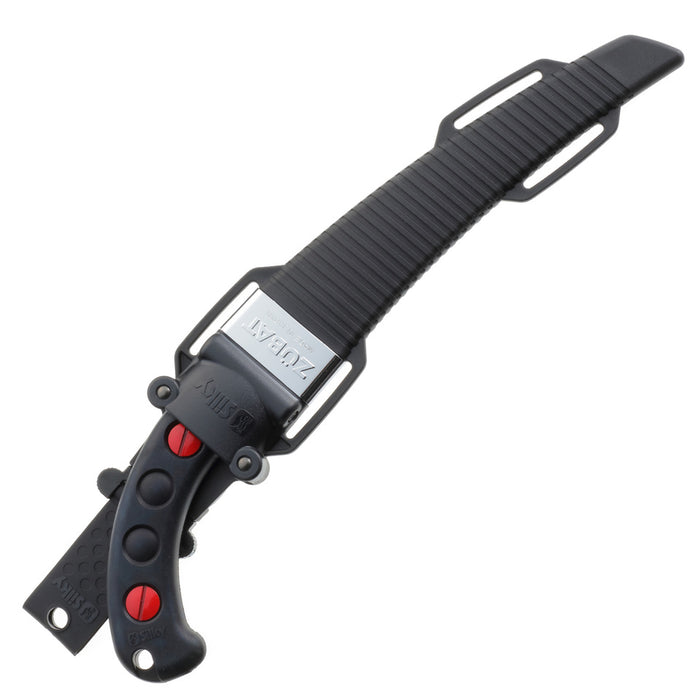 Silky Zubat 270mm Saw- Large Teeth
Best-selling, professional, heavy-duty hand saw with a 10-2/3-inch, curved, mono-constructed blade.
Features rust-resistant, hard chrome-plated, taper-ground curved blade with an impulse-hardened non-set tooth design. Curved blade provides greater cutting speed with less effort. Utilizes proprietary Silky MIRAI-ME (Smooth Cutting) Technology - The Teeth of the Future! The precision-ground, razor-sharp teeth with four cutting angles provide fast, clean and extremely smooth cutting action. The hard chrome-plated blade has 6.5 teeth per inch, resists rust and effects of tree resin, and wipes clean easily. Molded-rubber handle holds the high-performance fast-cutting curved blade that fits securely inside its custom-fitted, pivoting, black polypropylene sheath with detachable belt holder. Great combination of high performance curved blade with a comfortable sure-grip handle that really sticks in your hands. Exceptional design, strength, balance and superior finish quality. Suitable for all pruning tasks and cutting large branches. Made in Japan. ZUBAT is available in five blade lengths: 9-1/2-inch (240 mm), 10-2/3-inch (270 mm), 11-4/5-inch (300 mm), 13-inch (330 mm) and 15-2/5-inch (390 mm).