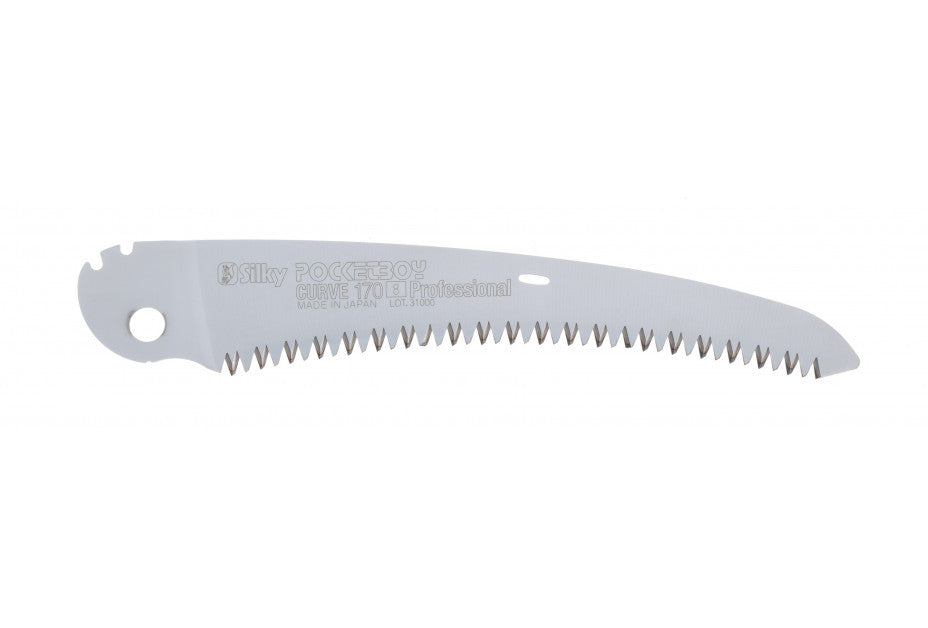 Replacement Blade for Silky Pocketboy 170mm
This blade cuts on the "pull" stroke which gives the effect of applying down pressure to the blade, without the need to actually exert any energy-sapping pressure. Incredibly efficient cutting power that you can take almost anywhere!
Mirai-Me technology offers four cutting angles along its length
Non-set teeth reduces resistance for smoother, faster cutting
Impulse-hardened teeth stay sharp three times longer
Hard chrome-plated blade resists effects of rust and resin
Product applications include camping, hiking, trail maintenance, hunting, and general pruning.
Limited lifetime warranty against defects in material and workmanship.