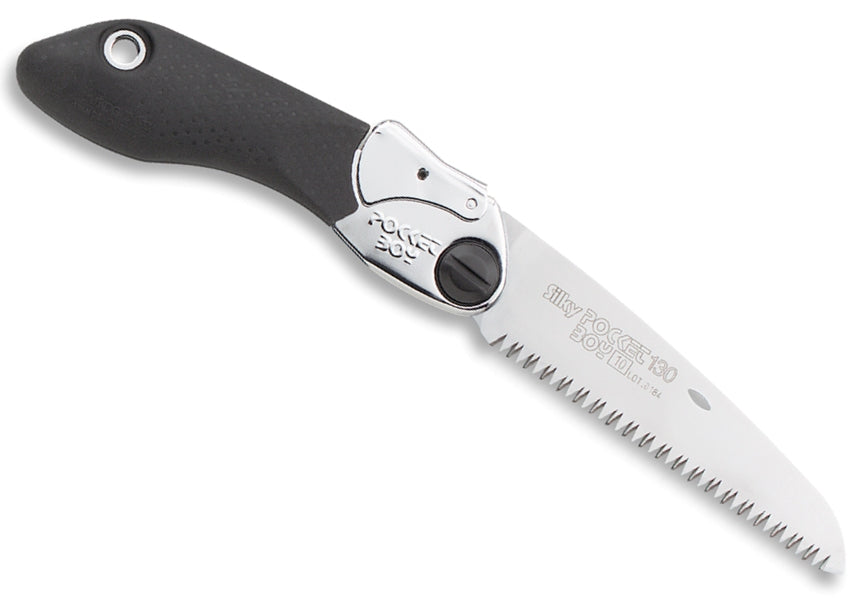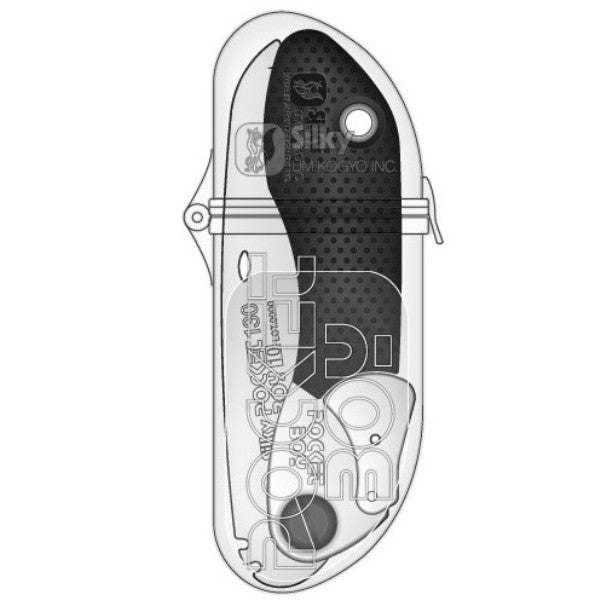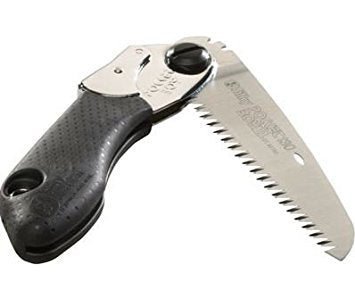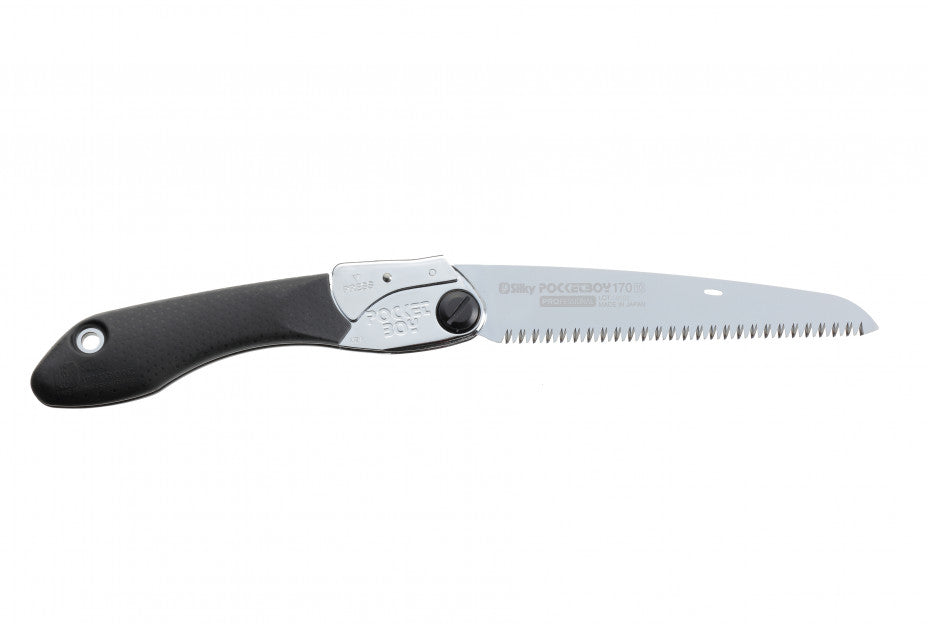 Silky PocketBoy 130mm/170mm- Medium Teeth
Compact lightweight folding saw with 5-inch blade that will take up very little room in your pocket or backpack. Nicknamed as "Little Giant" due to its extraordinary cutting capacity. This sleek saw features rust-resistant, hard chrome-plated, taper-ground blade with an impulse-hardened non-set tooth design for greater cutting efficiency. Utilizes proprietary Silky MIRAI-ME (Smooth Cutting) Technology - The Teeth of the Future! The precision-ground, razor sharp blade provide fast, clean and smooth cutting. The blade locks securely into one of two open positions, in line with the handle and flush cutting. The blade resists the effects of tree resin and easily wipes clean. The non-slip rubberized handle provides a sure and comfortable grip even in the most difficult operating conditions. Exceptional design, strength, balance and superior finish quality. Clear plastic flip-lock carrying case with belt clip is included. An ideal saw for your glove box or to carry on hikes. Made in Japan. 
POCKETBOY is available in two blade lengths: 5-inch (130 mm) and 6-3/4-inch (170 mm). The blades are interchangeable within the same blade length. Every blade length is available in four teeth sizes/configurations (tpi - teeth per inch): 7 tpi - Large/Coarse (pruning, green wood), 8.5 tpi - Medium (soft wood), 17 tpi - Fine (hard wood, bamboo), and 22 tpi - Extra Fine (dry hard wood). Each POCKETBOY has a color-coded handle associated with the teeth configuration: Red - Large teeth, Black - Medium teeth, Yellow - Fine teeth, and Purple - Extra Fine teeth. 
Technical Features
5-inch (130 mm) blade length 

8.5 teeth per inch (10 teeth per 30 mm) teeth configuration 

0.35 pounds (160 grams) operating weight; 0.5 pounds (220 grams) weight with carrying case 

Clear plastic flip-lock carrying case with belt clip is included 

Product applications include pruning & trimming, lawn & garden, hunting & outdoors 

Limited lifetime warranty against defects in material and workmanship