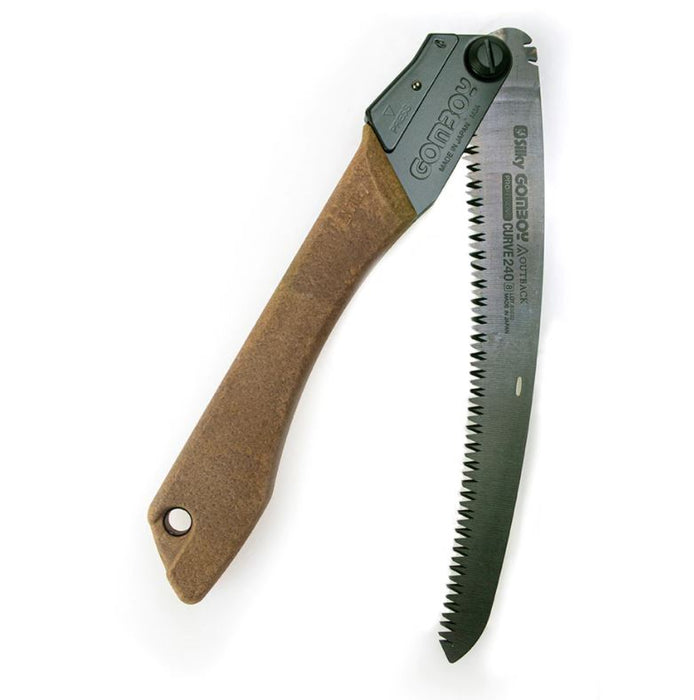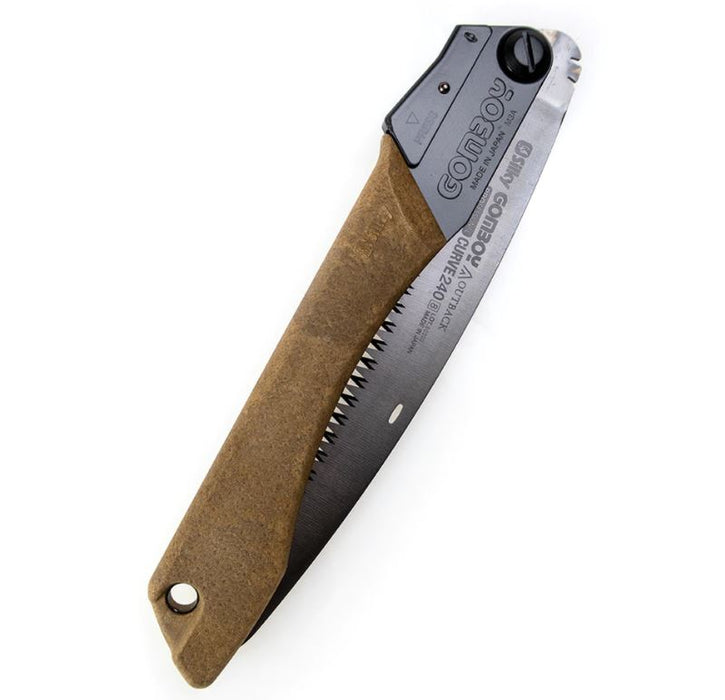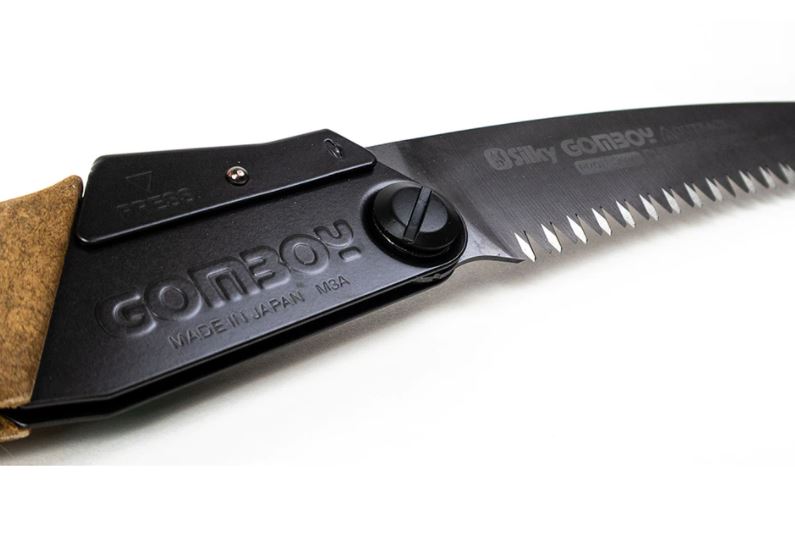 Silky Gomboy Curve Professional 240mm- Outback Edition
The Silky Outback Edition hand saws feature a handle made of arbor composite, which provides excellent grip and control for wet, cold and game-processing conditions. The blade can cut bone and wood, and is black-plated with a nickel/tin blend to improve durability and reduce reflection for stealth, low-impact activities.
BLADE LENGTH: 240mm Curved
TEETH PITCH: 8 (6.8 tpi)
WEIGHT: 0.63 lbs (288g)

NON-SET TEETH: Taper ground to reduce resistance for smoother, easier and faster cutting.
IMPULSE-HARDENED: The teeth of the blade are heated and hardened to stay sharp three times longer than non-hardened teeth.
MIRAI-ME: Featuring 4 cutting angles along the blade for rip-cutting, cross-cutting and slant cutting, leaving a smooth surface every time.
BLACK PLATING: Blacking plating allows entire blade, including the teeth, to be coated with a unique, highly durable Nickel / Tin blend. It provides longer blade life and improved cutting performance.