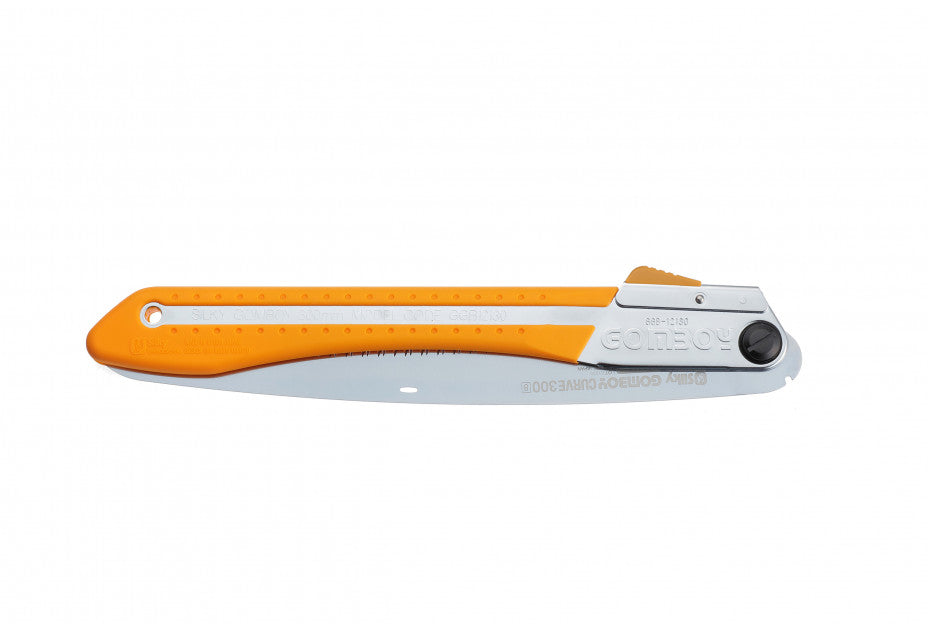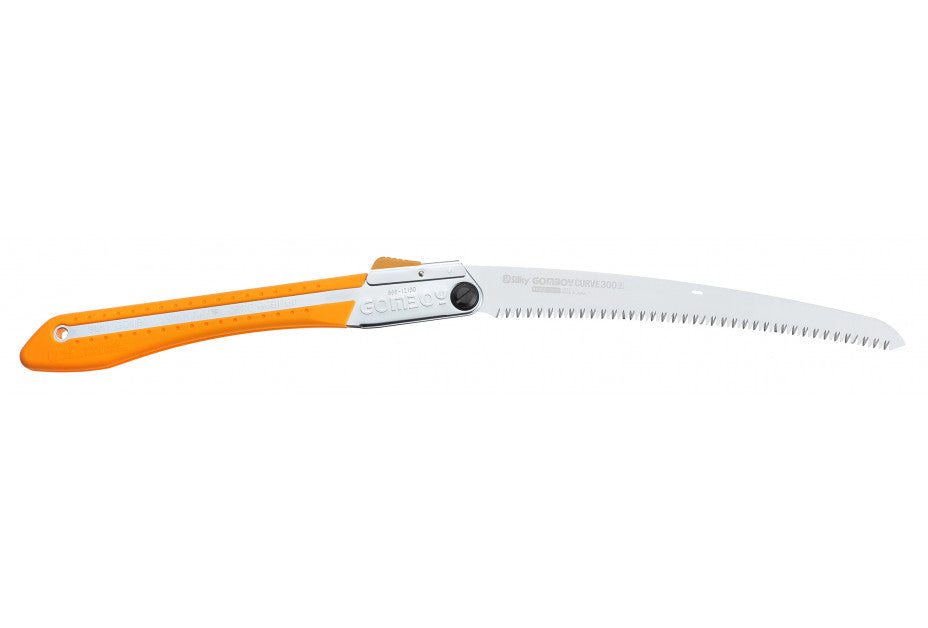 Silky Gomboy Curve 300mm- Large Teeth
The popular Gomboy folding saw is now available in a curved blade edition: the Gomboy Curve. Unique to the Gomboy series, is that both the straight and the curved blades are interchangeable.
The new Gomboy Curve folding saw will be available in four blade lengths: 210 - 240 - 270 - 300 mm. For the 270 and 300 mm editions the Caseboy 505 holster (KSI550524) is suitable. The large teeth (8 teeth per 30 mm) are well suitable for pruning in fresh wood.
Technical specifications
Authentic Premium Japanese Steel

B

lade length

: 300 mm
Teeth: 8 teeth per 30 mm

Dimensions unfolded

: 620 x 80 x 20 mm

Dimensions folded: 330 x 70 x 20 mm

Weight

: 325 g
Kerf: 1.4 mm
Radius: 1300
The blade must be kept clean to maintain its efficiency. Resin dissolves in olive oil, which is an effective and environmental friendly way to maintain the blade with. More aggressive liquids can damage the rubber material of the handle.
When not using the saw, make sure it is dry at all times. Store the saw in a dry place,