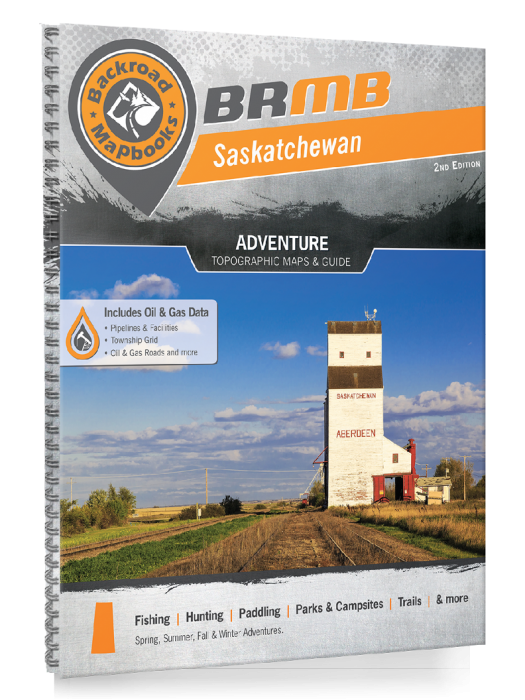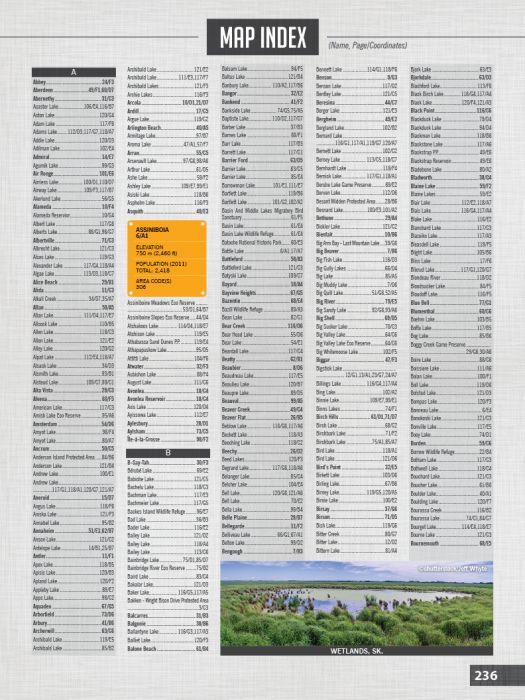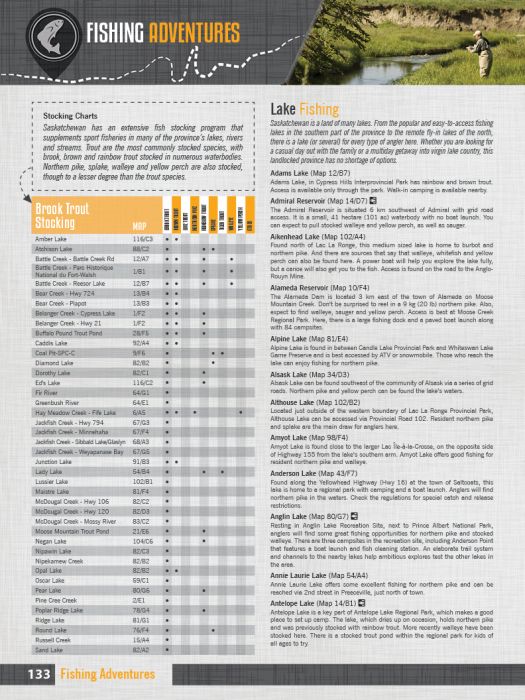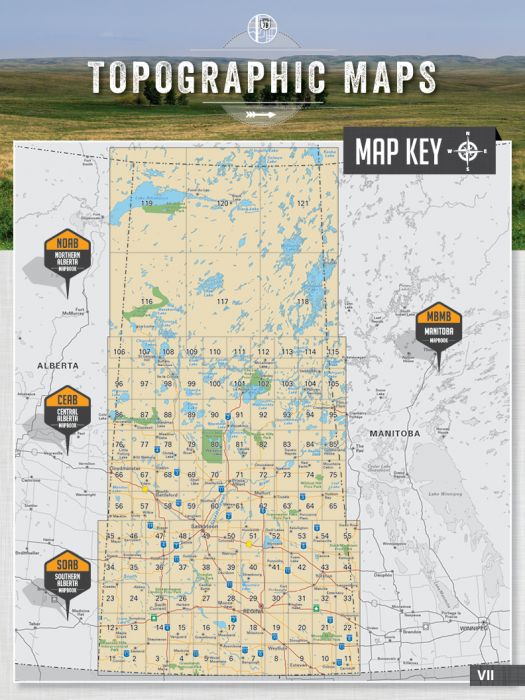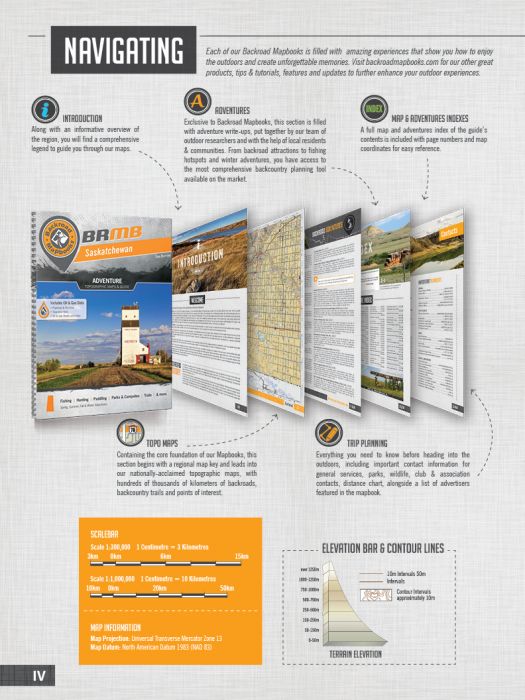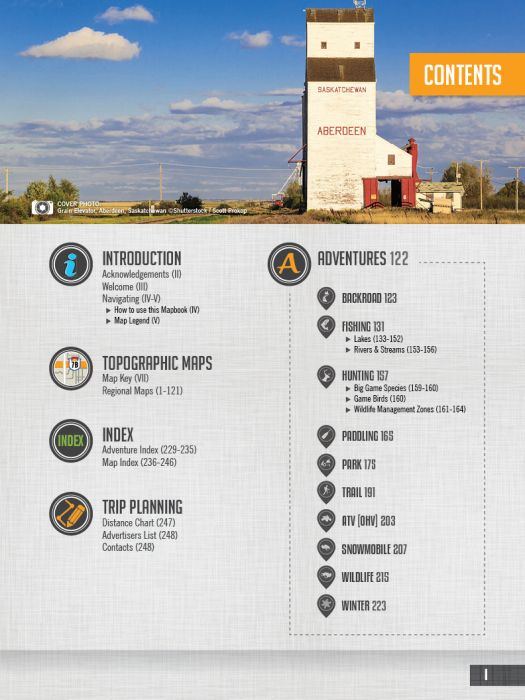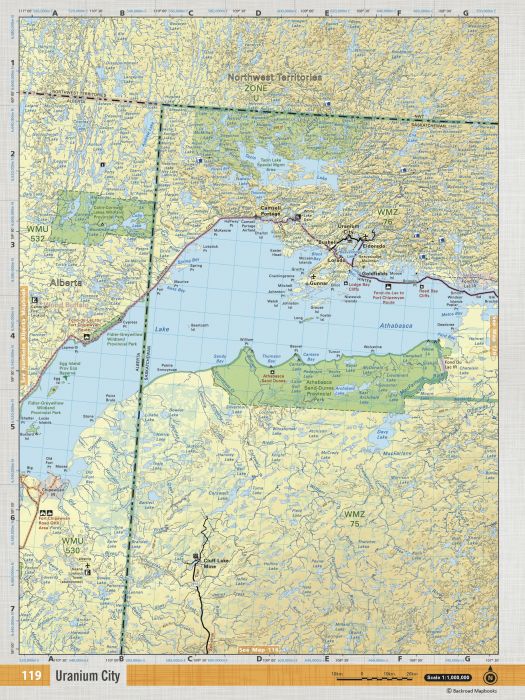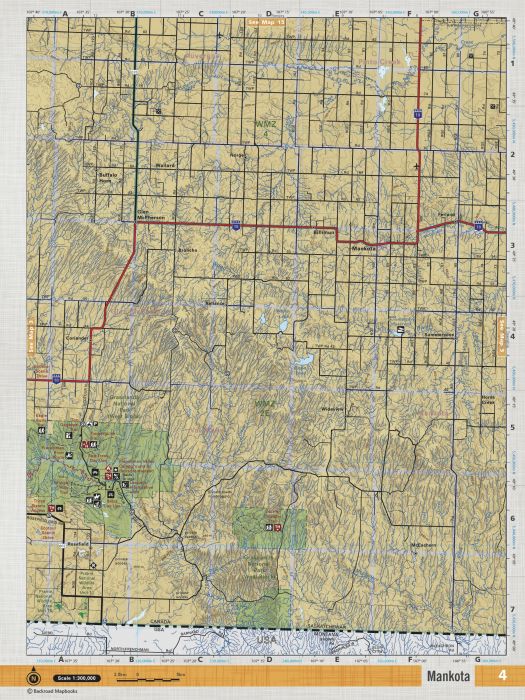 Saskatchewan Backroad Mapbooks- 2nd Edition | BRMB
Made up of more than just prairies, Saskatchewan offers a plethora of outdoor adventure opportunities. Long distance canoe trips on the Saskatchewan's mighty northern rivers, unlimited fishing options in the many lakes that dot the landscape, a well-established network of ATV and snowmobile trails and some of the best white-tailed deer hunting you can find anywhere are just a few of the attractions that draw outdoor explorers to Saskatchewan. Add to this are sweeping views, wide-open skies and unique geographical features such as the Athabasca Sand Dunes and the Cypress Hills. Luckily, the newest edition of our Saskatchewan Backroad Mapbook has everything you need to know about exploring beautiful Saskatchewan, complete with our industry-leading topographic maps and meticulously researched adventure listings.
The printed version of the mapbook comes in the convenient 21.5 x 28 cm (8.5 x 11 inch) mapbook format with a heavy-duty spiral-bound cover. The 256 page book includes 121 maps starting at 1:300,000 scale, along with 10 Outdoor Adventure sections, a Service Provider Directory, Map and Adventure Index, Trip Planning tools and more. With over 320,000 kilometres of roads to view including the most complete logging and industrial road coverage available, the books are ideal for navigating on road trips and planning from home.
Print Features
Map Key & Legend
Topographic Maps

115 @ 1:300,000 Scale Maps
6 @ 1:1,000,000 Scale Maps

Detailed Adventure Section

Backroad Attractions
Fishing Locations
Hunting Areas
Paddling Routes
Parks & Campsites
Trail Systems
ATV Routes
Snowmobile Areas
Wildlife Viewing
Winter Recreation
Backcountry Hut & Cabin

Service Directory

Accommodations
Sales & Services
Tours & Guides

Index

Adventure Index
Map Index

Trip Planning Tools