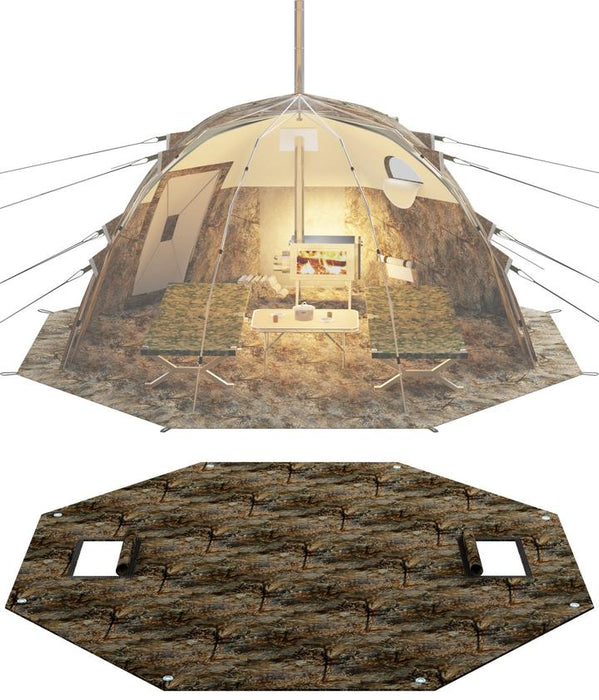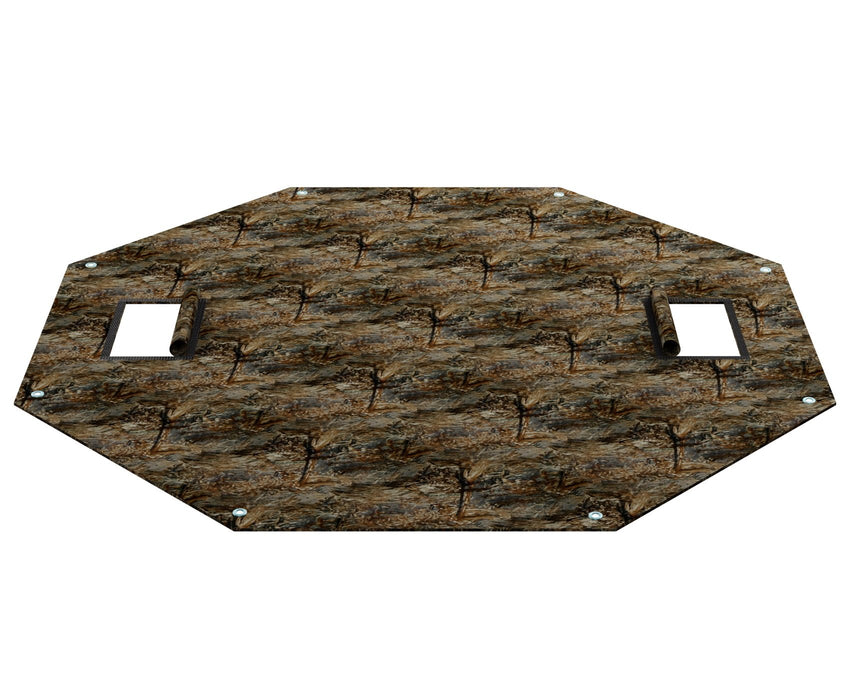 Russian Bear "UP-2" FLOOR
*CERTIFIED RBM OUTDOORS CANADIAN DEALER*
Shipping only to USA and Canada (2-3 weeks processing time!)

Coupons and discount codes cannot be used on this item!
Duties will apply to Canadian customers.
Heat-insulated floor for the "UP-2" tent
The 3-layer, heat-insulated UP-2 tent floor was specially designed for extremely low temperatures. It prevents snow melting beneath the tent from the stove and keeps the tent interior warm. 
In cases where tents with a stove didn't have heat-insulated floors, pools of melted snow can appear beneath the tent and the tent can freeze into it.
The heat-insulated floor has two specific areas (28x16") you can open to drill fishing holes.
Characteristics:
Weight - 8.2 lbs
Weight in box - 9.2 lbs
Package size - 29.0" х 18.0

" 

х 13

.0"
3-layers of this floor include:
1st - Oxford 300 cloth
2nd - Heat insulator - foil isolon
3rd - Oxford 300 cloth
Features of foil isolon:
Low density of 26-45 kg/m3, resulting in low material weight
Ability to reflect 97% of heat
Wide temperature range: from -76° F to +221° F
Installation
There are two ways to install the floor:
Under the tent. Spread the floor on the ground and install the tent over it. The tent frame bars are inserted into special holes in the floor.
Spread the floor inside the tent.
Note: Bear in mind, final product may look differently. The manufacturer reserves the right to unilaterally without notifying the customer to change the color and final design of the products