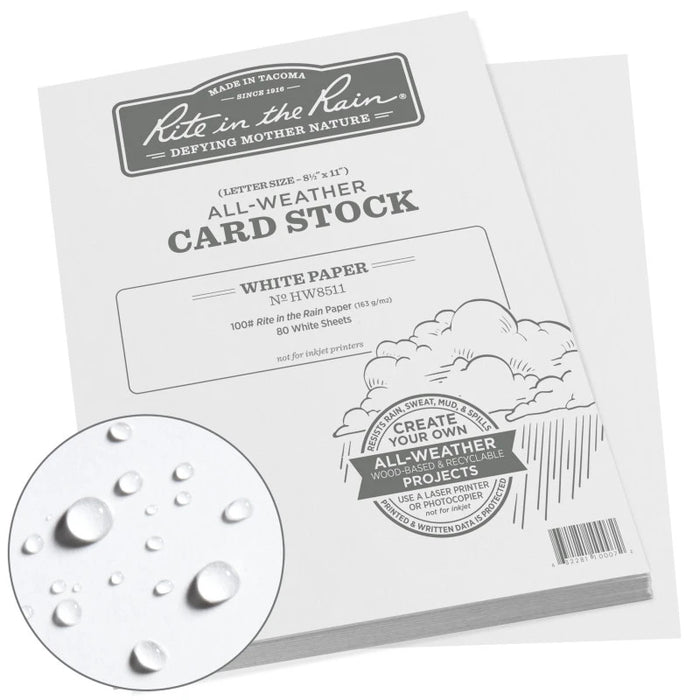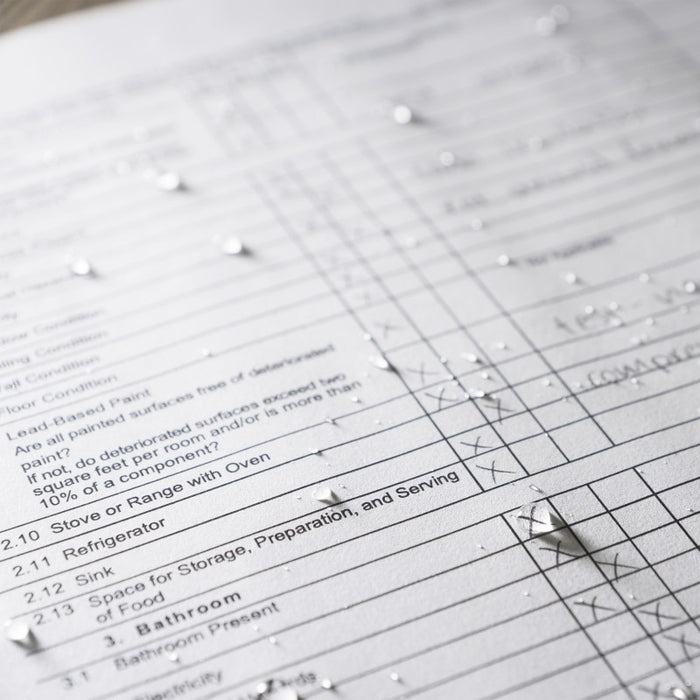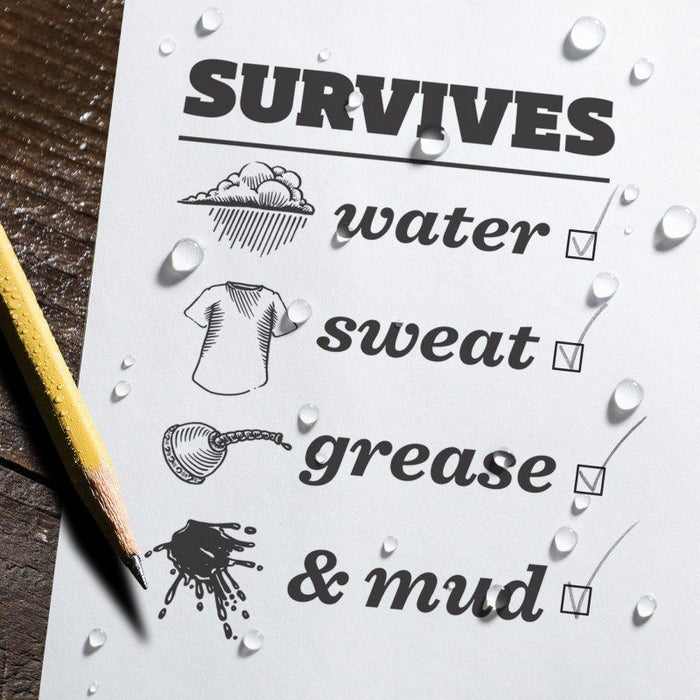 Rite in the Rain All-weather Card Stock Paper- 80 Sheets
CUSTOMIZABLE

Print your own all-weather documents, maps, and photos on paper that can survive any outdoor office.
TONER STAYS PUTDEFEND YOUR…
Even in extreme conditions, toner won't rub or wash off Rite in the Rain printer paper.
HEAVY WEIGHT
Our 100# water-resistant paper will defend your prints against water, sweat, grease, mud and more.
SPECIFICATIONS
PRINTER PAPER
COLOR: White

SHEET SIZE: 8.5" x 11"

PAGES: 80 sheets

Weight: 100# Rite in the Rain, archival grade
CONSTRUCTION
FITS: Rite in the Rain Field Desks
GUIDELINES
COMPATIBILITY: Photo or laser print both sides. Not for inkjet printers.

RECYCLABLE: Wood-based paper, no special processing.

BENEFITS: Won't melt or collect a static charge in printer (unlike some synthetic sheets), toner won't rub or wash off.
IDENTIFICATION
ITEM NO: HW8511

NSN: n/a
SINGLE UNIT
SIZE: 8.5" x 11"

MANUFACTURED: U.S.A.
PACKAGE
QTY: 80 Sheets

SIZE: 8.5" x 11" x .625"

WEIGHT: 1.82 lbs