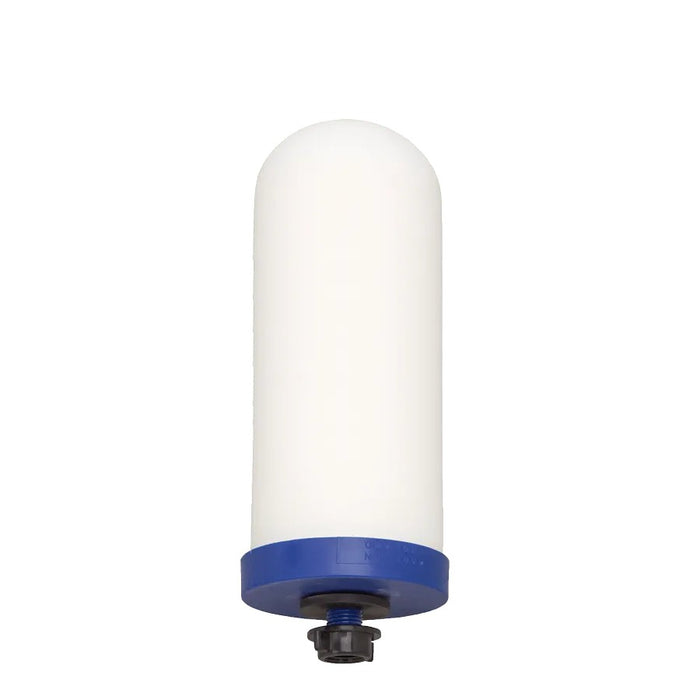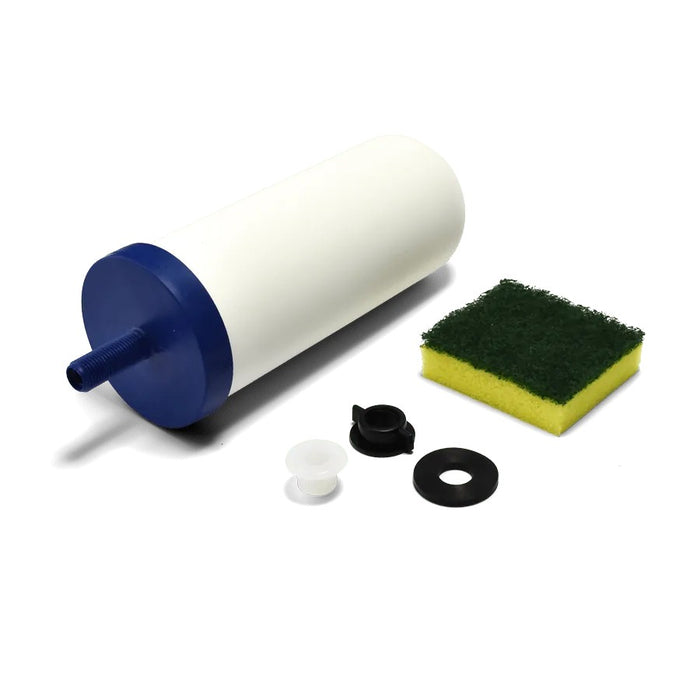 ProOne G2.0 7″ Replacement Filter Element
Fits ProOne® Traveler+, Big II & Big+

Fits Propur Nomad & Big

Compatible with competitor systems (see FAQ for compatibility chart)

For daily use
The ProOne® G2.0 series filter is the only gravity filter that bears the distinguished NSF/ANSI-42 component certification. Outstanding performance in the reduction of over 200+ contaminants including heavy metals, fluoride, pesticides, herbicides, chlorine, chloramines, bacteria, pharmaceuticals and more! Ideal for use with most natural potable water sources. Available in 4 sizes to fit most other gravity filtration systems.
Advanced features of the ProOne® G2.0 series filter includes:

"All-in-one" filter technology. NO add-on filter required for fluoride reduction
Infused outer ceramic shell, helps prevent the growth of bacteria causing biofouling on the filter, proprietary carbon based granular media inside the core
No priming required
Cleanable, reusable, can be stored in a cool dry place when not in use
Does not need to be kept saturated when not in use
Available in 4 sizes, 4", 5", 7" and 9" tall by 2.75" diameter
Improved flow rates
Tested by a certified independent lab to NSF/ANSI Standards 42, 53, P231, P401 and P473. Please visit our lab reports for complete details.
ProOne G2.0 Ceramic Gravity Countertop Water Filters are NSF/ANSI-42 Component Certified!
ProOne® Water Filters offers affordable water filtration systems to help improve the quality of your water. Dedication to innovation, extensive testing, and exceptional customer service is our commitment to you! Get the only NSF certified gravity countertop water filter on the market today!