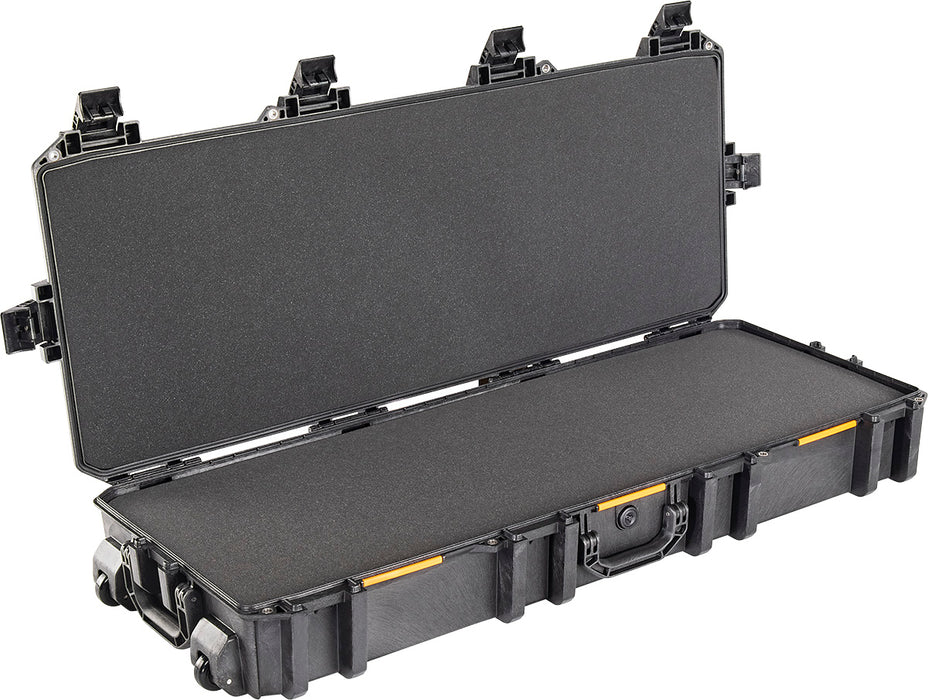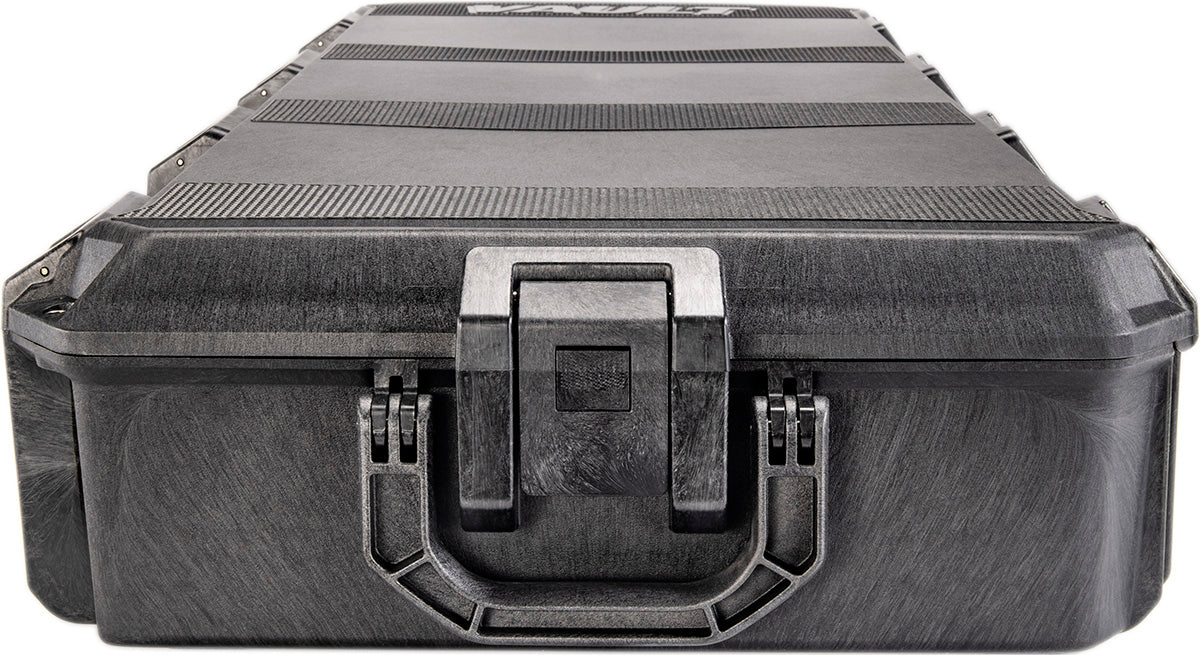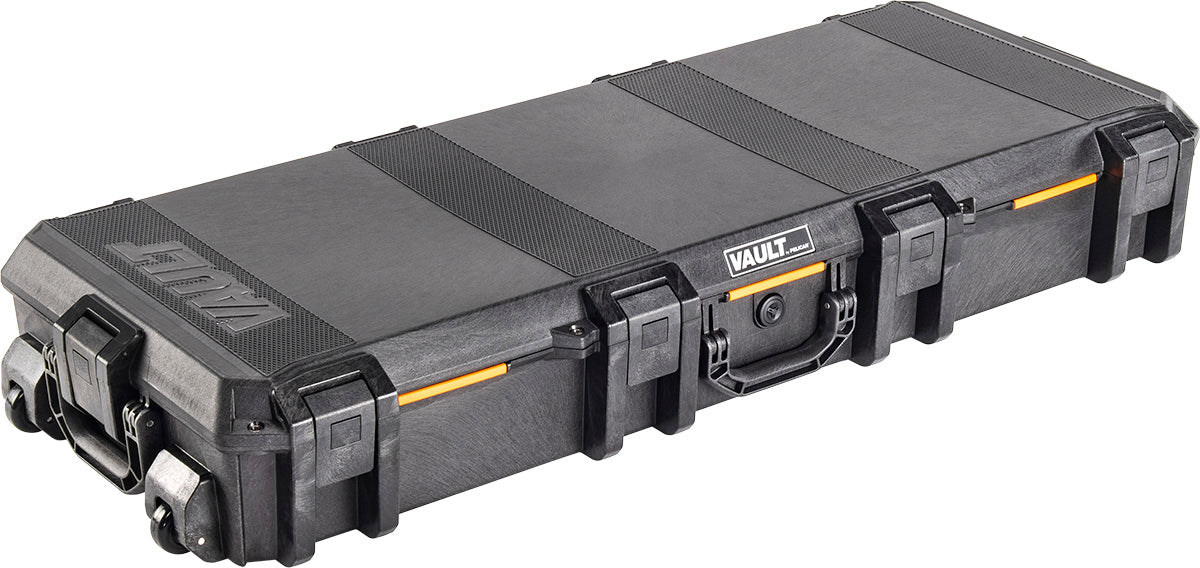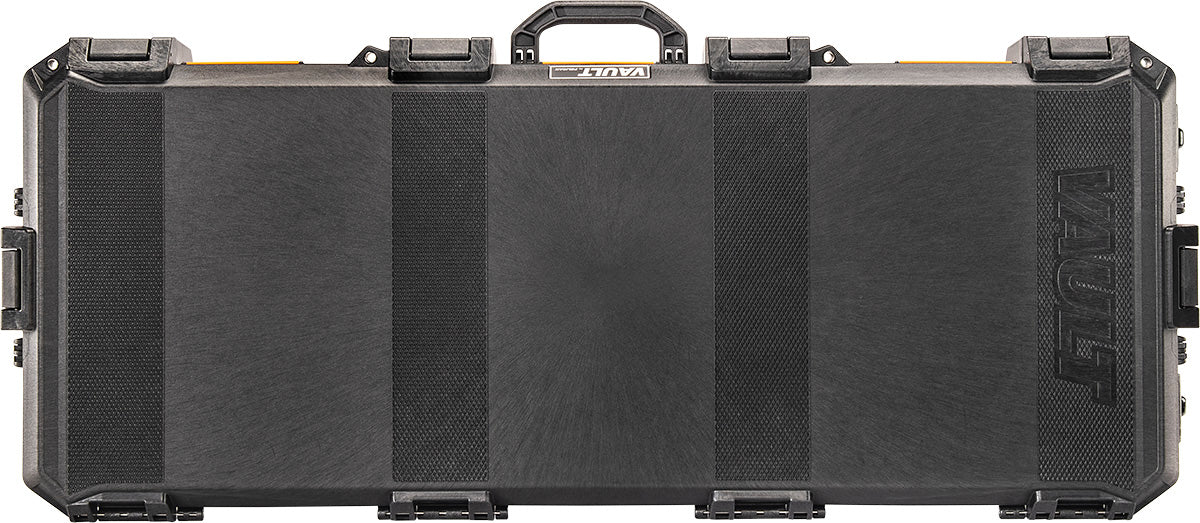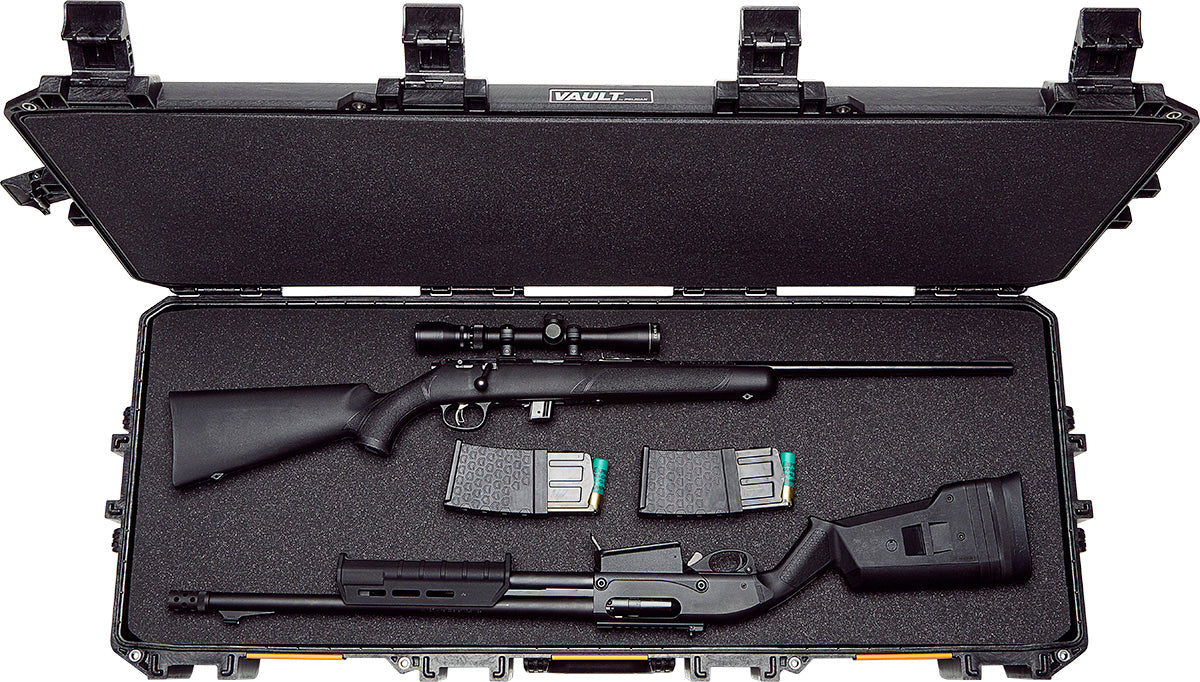 Pelican™ V730 Vault Tactical Rifle Case - 44" x 16" Interior
Built for hard use, high impact and supreme weather resistance, new Vault series gun cases are the most rugged and secure in their class. Equipped with a host of premium protective features at a price more hunters and shooters can afford, as only the 42-year veteran of hard knocks could deliver.
Six push button latches offer secure closure with easy-open access
Four stainless steel lock hasps afford extra security during transport
Ideally suited for today's tactical firearms and their accessories
High-impact polymer assures protection of your firearm, via road, trail or air
Crushproof, dustproof, and weather resistant
Heavy duty handles are ergonomic and will stand up in even the toughest conditions
Five layers of protective foam
Specs:
Interior (L×W×D)
44.00 x 16.00 x 6.25 in
(111.8 x 40.6 x 15.9 cm)
Exterior (L×W×D)
47.12 x 19.18 x 6.90 in
(119.7 x 48.7 x 17.5 cm)
Lid Depth
1.57" (4 cm)
Bottom Depth
4.68" (11.9 cm)
Total Depth
6.25" (15.9 cm)
Int Volume
2.55 ft³ (0.072 m³)
Padlock Hole Diameter
5/16" (8 mm)
Weight With Foam
22.07 lbs (10 kg)
Weight Empty
17.30 lbs (7.8 kg)
Wheels
2"