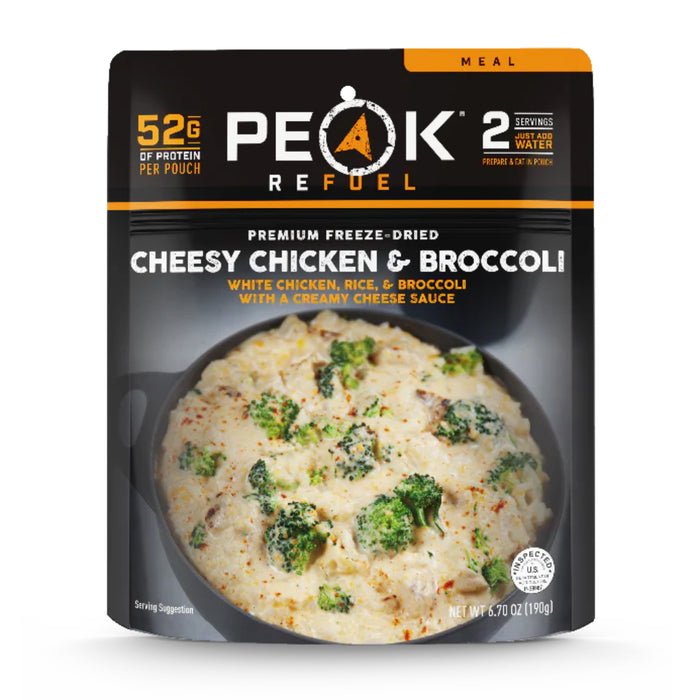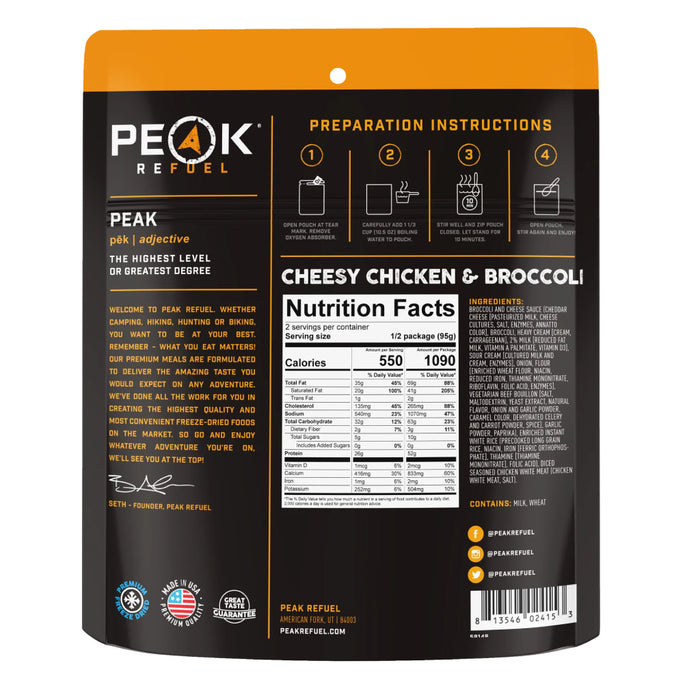 Peak Refuel- Cheesy Chicken & Broccoli
The Cadillac of freeze dried foods! Tastes so good you wont want to wait until the apocalypse!
HIGH PROTEIN | 100% REAL MEAT | PREMIUM INGREDIENTS - Cheesy Chicken & Broccoli: Broccoli and cheese sauce, 2% milk, sour cream, onion, flour and vegetarian beef bouillon.
We've packed in 52 grams of protein using real chicken breast and cheesy sauce. And, because our ingredients are freeze-dried in one of the best facilities in the USA, our Cheesy Chicken & Broccoli is a must-have so you can recharge with whole ingredients that hit the spot.
Protein – 52g per pouch

Servings - 2

Serving size – ½ pouch

Contains – Milk, Wheat

Net Weight – 6.70 oz

Made & Packaged in the USA

Calories per Pouch - 1090

Prep Time - 10 min