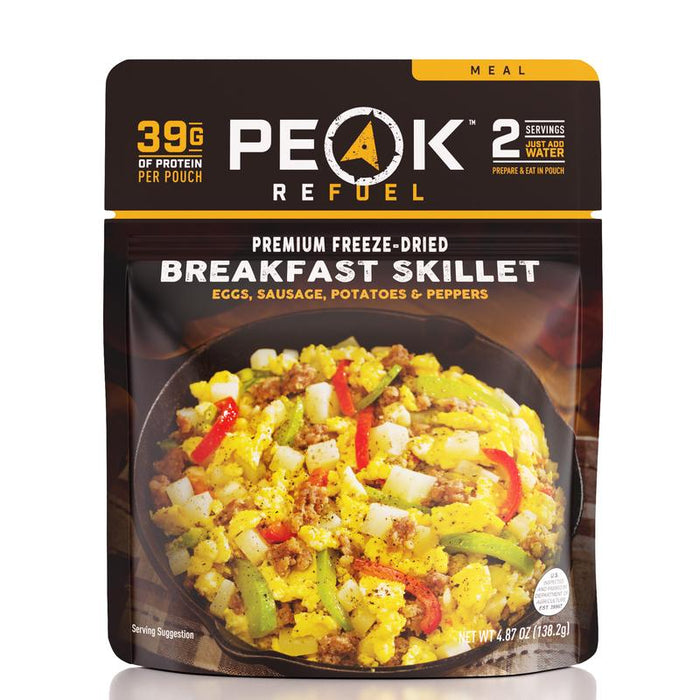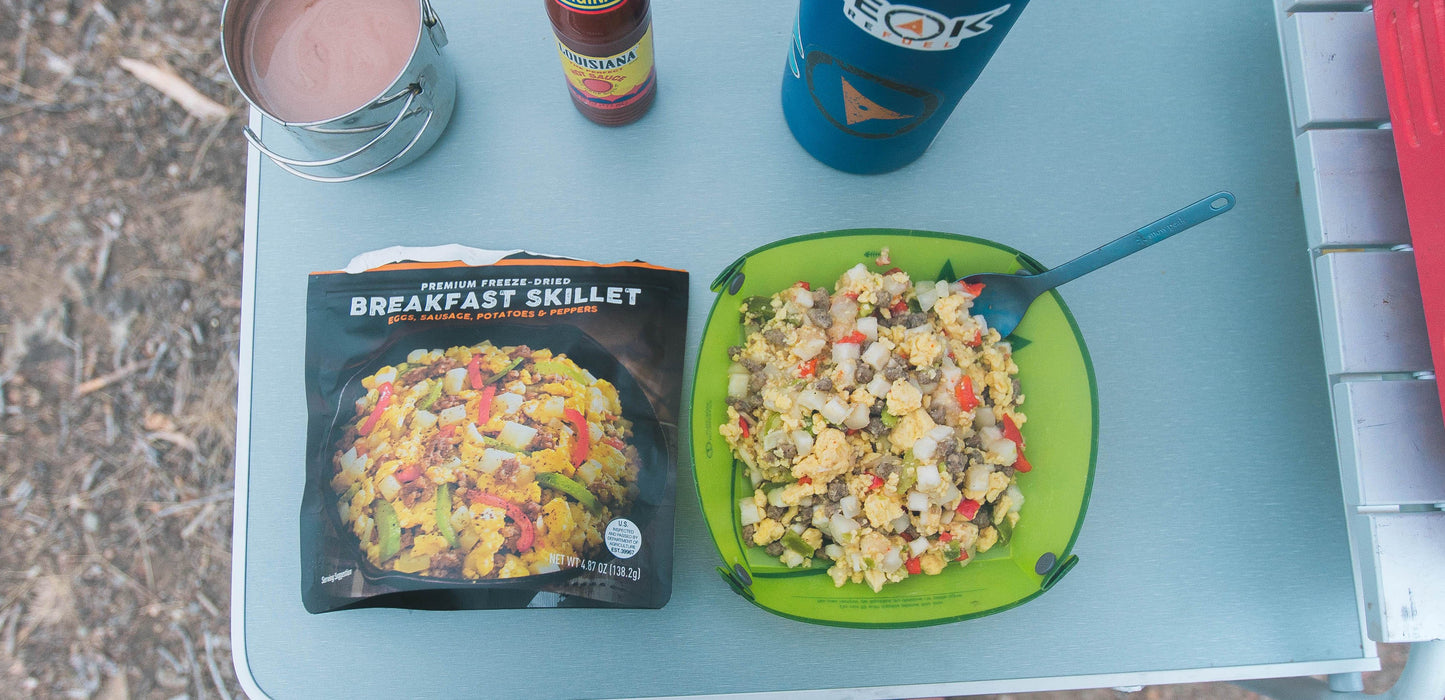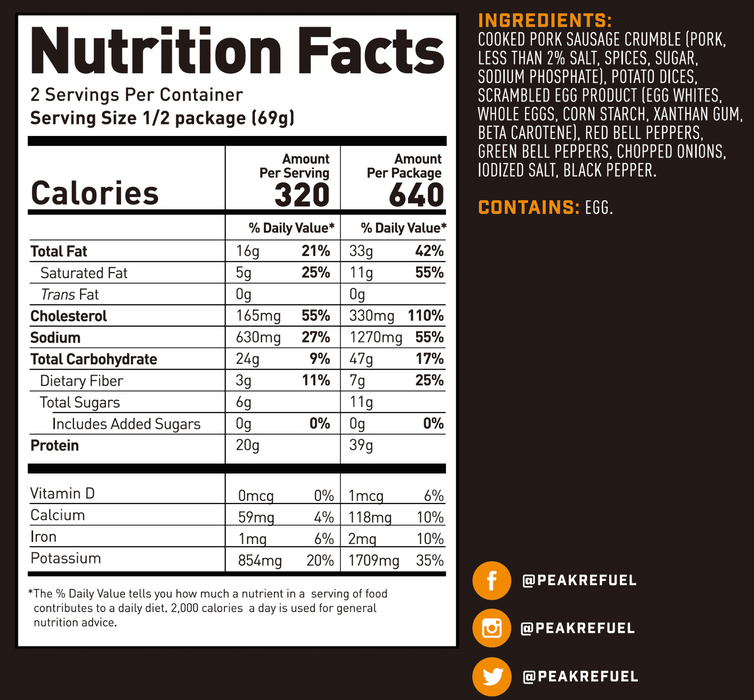 Peak Refuel- Breakfast Skillet
The Cadillac of freeze dried foods! Tastes so good you wont want to wait until the apocalypse!
Alright, let's be honest. If you're really gonna push the boundaries, you need to start the day off with a meal that'll support you. Peak Refuel's Breakfast Skillet is the meal made for those who are ready to take on a challenge. With 39 grams of protein, you'll be giving your body what it needs to get going. Just add 2 cups of water to this blend of whole eggs, peppers, and 100% real sausage for a breakfast made for thrill-seekers.
"My favorite freeze dried meal"- Canadian Prepper

Protein – 39g per pouch
Servings – 2
Serving size – ½ pouch
Contains – Eggs
Net Weight – 4.87oz
Made & Packaged in the USA
Calories per Pouch – 640
Prep Time – 15 min
** Gluten Free **