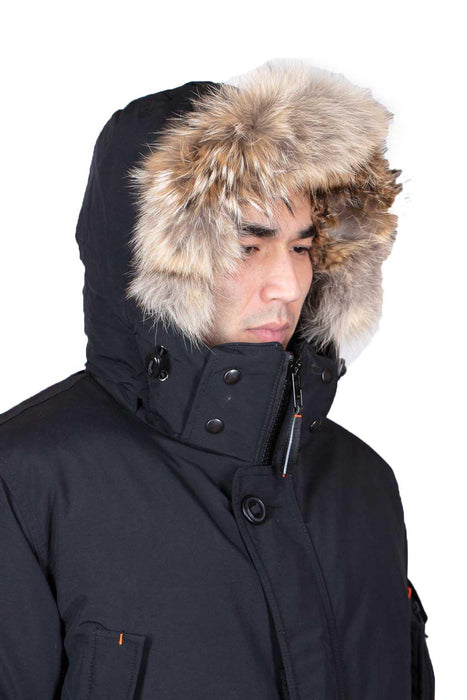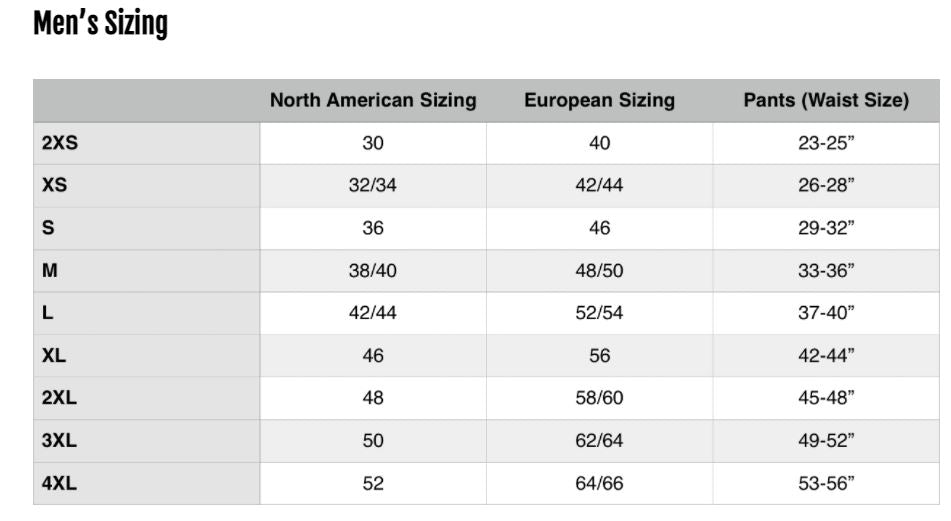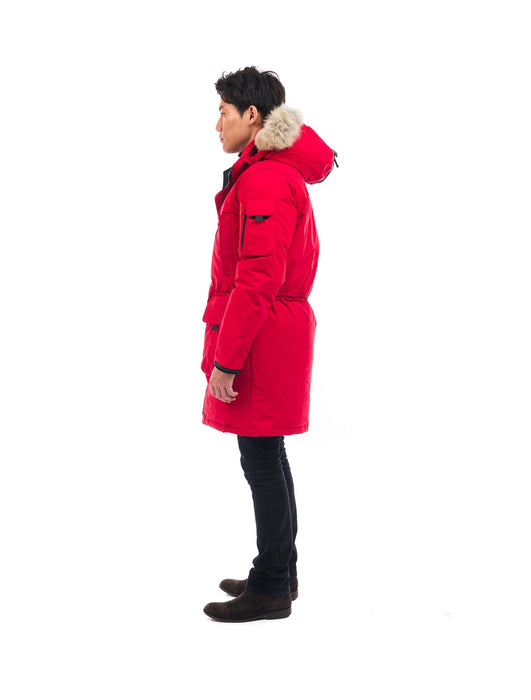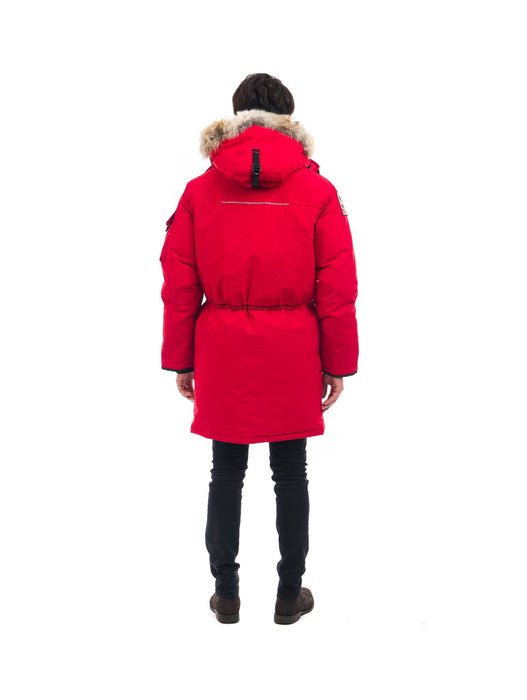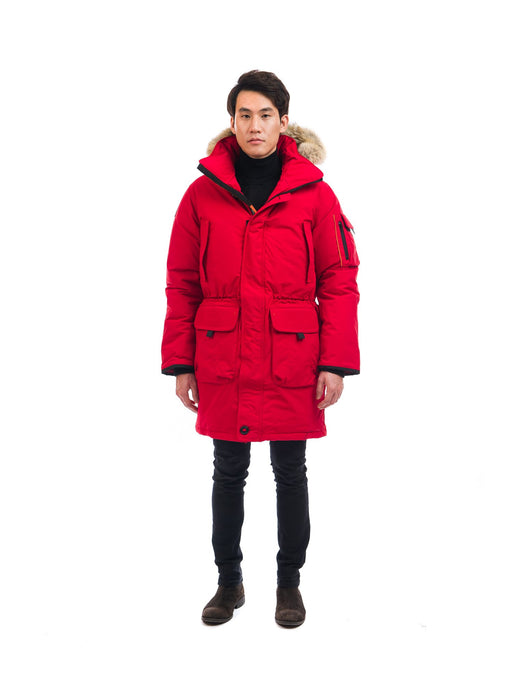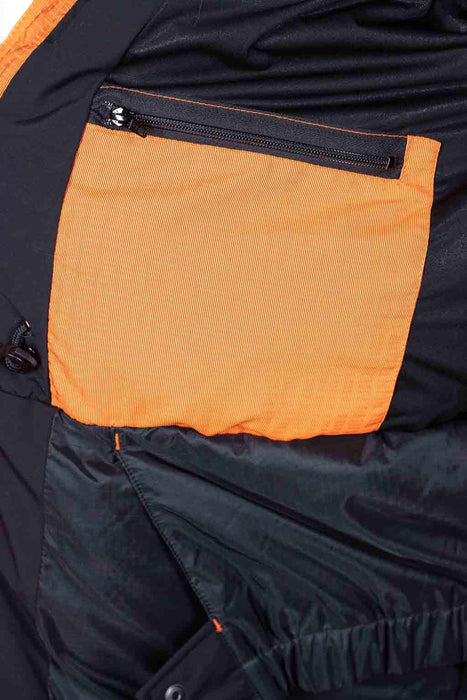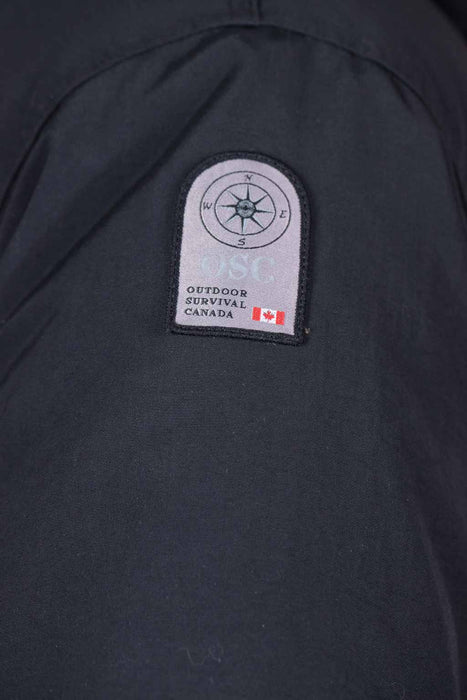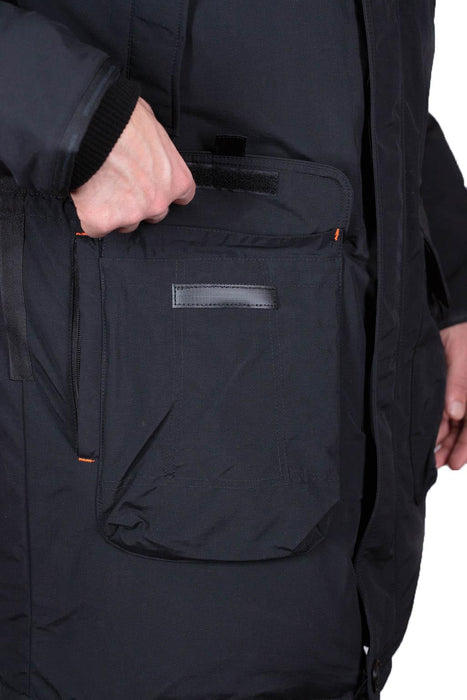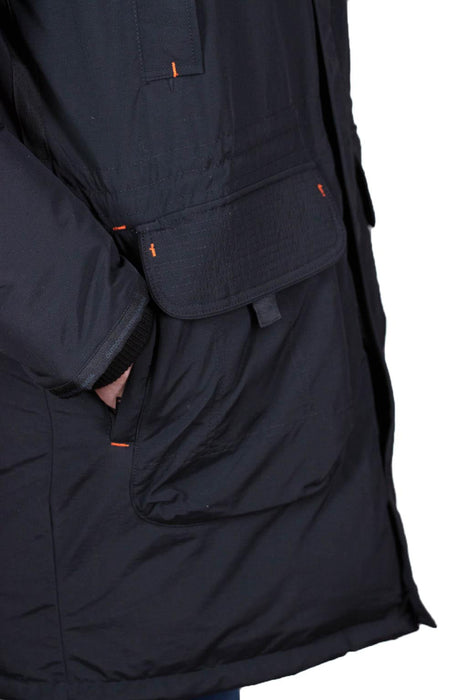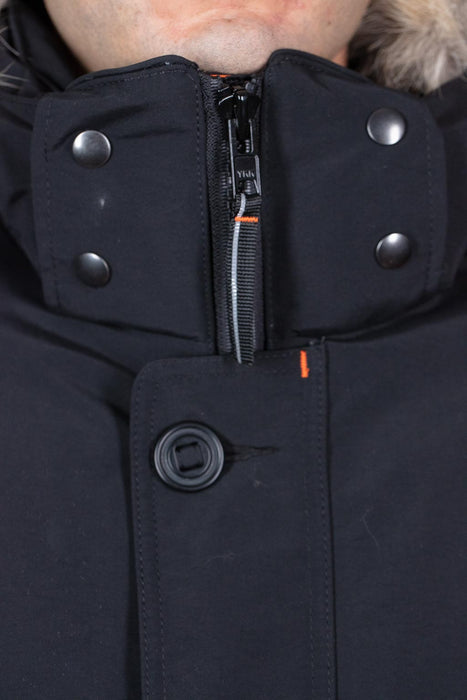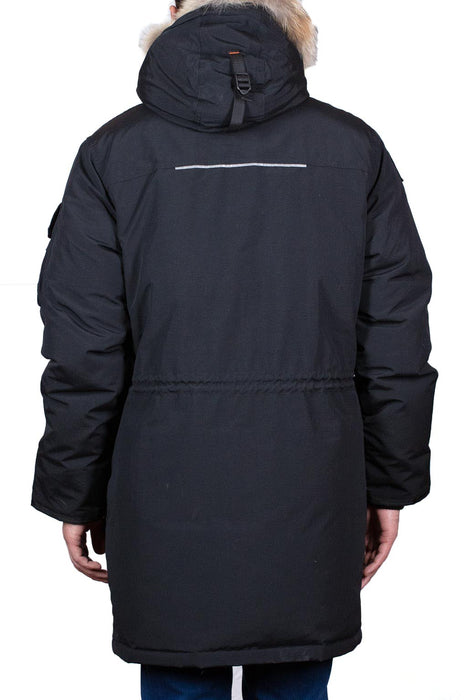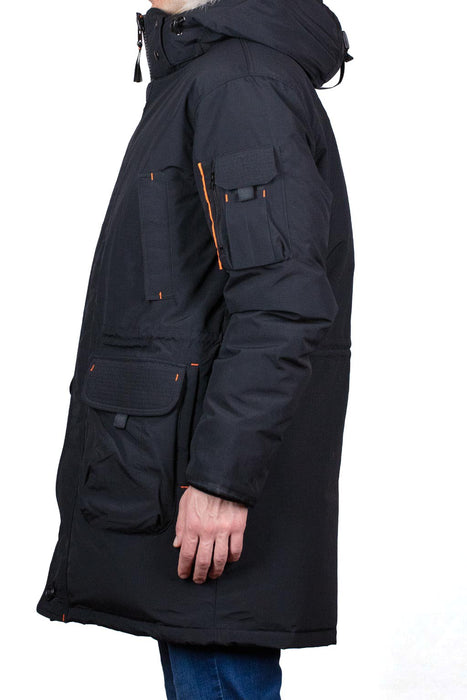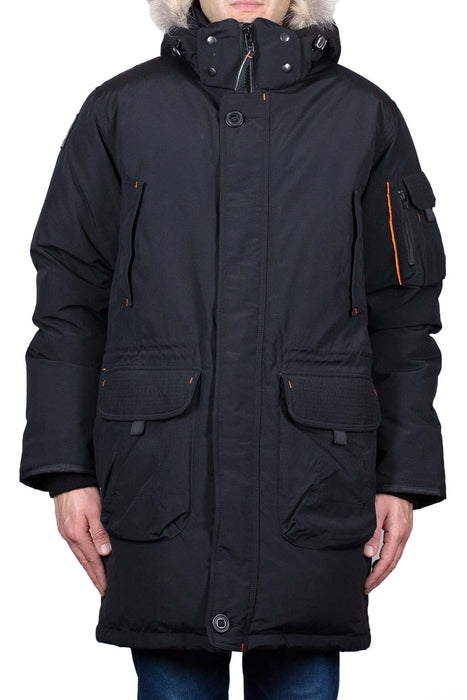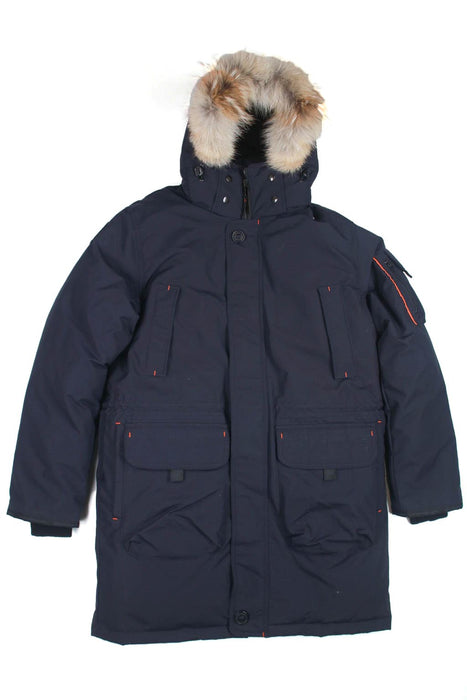 Outdoor Survival Canada MASSAK LONG Jacket -40° Celcius (Waterproof, Coyote trim)
One of the warmest coats on earth!
The longest of the Mens' styles, The Massak is perfect for any activity that finds you enduring the extreme outdoors for an extended period of time.
Model is wearing size M.
Back Length 40 inches/101 cm.
Size XS – 2XL.
PREMIUM FEATURES
Entrax – Waterproof/Windproof/Stain Resistant Outer Shell (Critical seams are sealed)
Entrax 800 – Moisture Wicking and Breathable Lining
650 Loft Power Premium Down
Removable Hood and Removable Coyote Fur Trim
Machine Washable
Temperature Rating of -40°C/°F
LIMITED LIFETIME WARRANTY
ADDITIONAL FEATURES
Light Sensitivity System (reflective piping) – quality 3M reflective piping for enhanced visibility
Smart Collar – a flexi wire sewn into the top of the collar enabling custom shaping
Quadruple Button Snap System – signature substantial hardware for reinforced hood security
Grosgrain Velcro Protection System – ribbon covering front flap Velcro, preventing snagging of textiles and materials
Durability Printed Cuff Trim – OSC protective seal for durability and strength around cuff
Snowbelt – for added warmth and security when required.
Heavy-duty YKK zippers
Backpack Straps – inner heavy duty shoulder straps for portability
Inner Cuffs – warms hands and seals out wind penetration
Stuff Pocket – large interior mesh pocket for storing items and accessories
Down Fill
Content: Goose & duck down blend
Loft Power: 650
All OSC and OSC Cross lightweight jackets and parkas are filled with a high-level proprietary blend of goose and duck down in accordance with North American standards. The down goes through a sanitizing process of being treated with an antibacterial agent to ensure the highest quality insulation is used in your garment.
The fill power (or Loft Power) is the measure of the "lofts". The down clusters and small feathers work to insulate by lofting up and trapping air which then reflects your body heat back onto you to keep you warm. It is important to note that the measure of the quality of a garment is not restricted to LP, but to other factors including fabrication and construction of the garment.
What is down fill?
Down is a high-performance, natural by-product from duck and geese, and is well-known for its favorable warmth-to-weight insulation. Unlike feathers, down is the soft layer of fine filament clusters between the stiffer, exterior feathers of water fowl. The down fill of this garment is comprised of a proprietary blend of white goose and duck down, with a fill power of 650. As a down-filled product, this garment does not contain large feathers and not only adheres to, but exceeds the Canadian Standards for down-fill products.
OSC
Entrax® 800 Outer Shell: Proprietary Tuff + Durable nylon fabrication with a membrane to achieve waterproof, windproof, and breathable standards
Entrax® 800 Lining: Proprietary moisture wicking polyester lining that is fused with a membrane at the back of the fabric making it moisture wicking and breathable
Solar 800 Lining: Solar 800 technology further enhances the warmth-trapping capabilities for maximum protection against the cold.
OSC Cross
C45 Legacy: Outer Shell fabric made of soft and durable cotton and nylon that offers wind and water resistant attributes. C45 Legacy Fabric is not waterproof. 
C22 Chill: Outer Shell fabric woven with a 85 poly/15 cotton mix of yarns. Finished with a waterproof coating to ensure protective attributes that include wind and stain resistance. 
Outback: Outer Shell fabric woven with a 85 poly/15 cotton mix of yarns. Finished with a "wax-like" coating which also make the fabric wind, water and stain resistant. This fabric will attract "crease" marks which add to the charm and natural aged look of the garment. 
Patinak: Outer shell fabric with wind and water resistant properties finished with a lustrous matte shine. This unique fabric has "self-aging" abilities with time and wear to eventually give it a distressed leather look