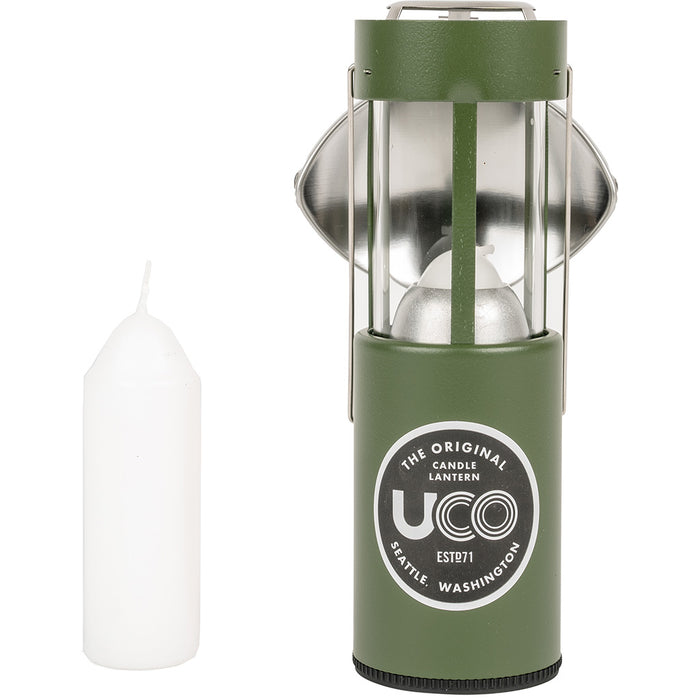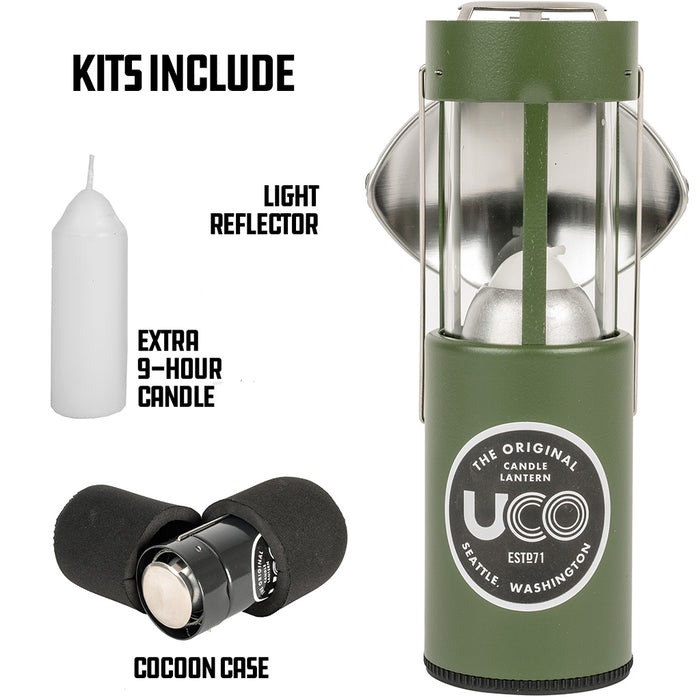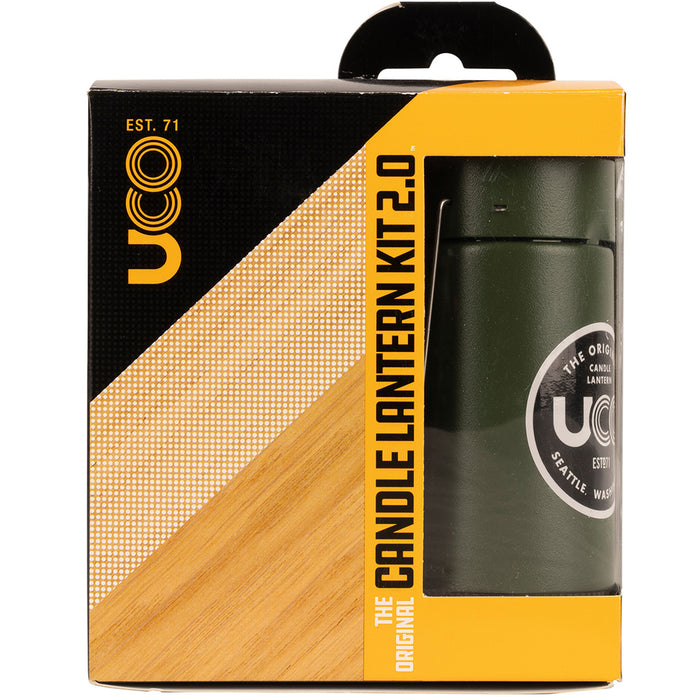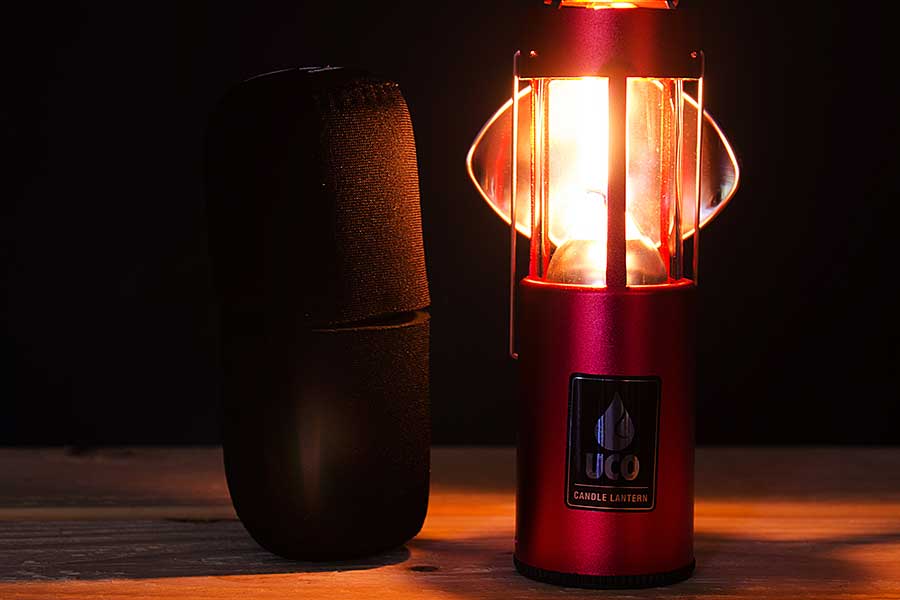 UCO Candle Lantern Kit , Reflector & Cocoon Combo
Protect your lantern and fine-tune the glow with this Original Candle Lantern Kit. The kit includes the Original Candle Lantern, a side reflector to direct light, and a Cocoon™ to help prevent scratches, dents and glass breakage during storage and transport.
FEATURES
Side reflector clips on easily and directs light to one side.
Neoprene Cocoon slides on easily and helps prevent scratching, dents, and breakage.
Lantern collapses down to 4.25".
Lightweight, durable aluminum construction.
Burns long-lasting UCO 9-hour candle.
Easy-slide glass chimney, spring-loaded candle tube, and viewing slot.
Carrying handle, hanging hook, and twist-lock base.
Provides ample light, warms surroundings, and helps remove condensation.
PRODUCT SPECIFICATIONS
Dimensions–open: 6.5" high x 2" diameter (17 cm x 5 cm)
Dimensions–closed: 4.25" high x 2" diameter (11 cm x 5 cm)
Weight (kit): 8.5 oz. (240 g)
Candle: UCO 9-hour or citronella candles, or 12-hour beeswax candles
WARNING:
To prevent fire, keep burning candle within sight. Never burn a candle on or near anything that can catch fire. Keep out of reach of children and pets.