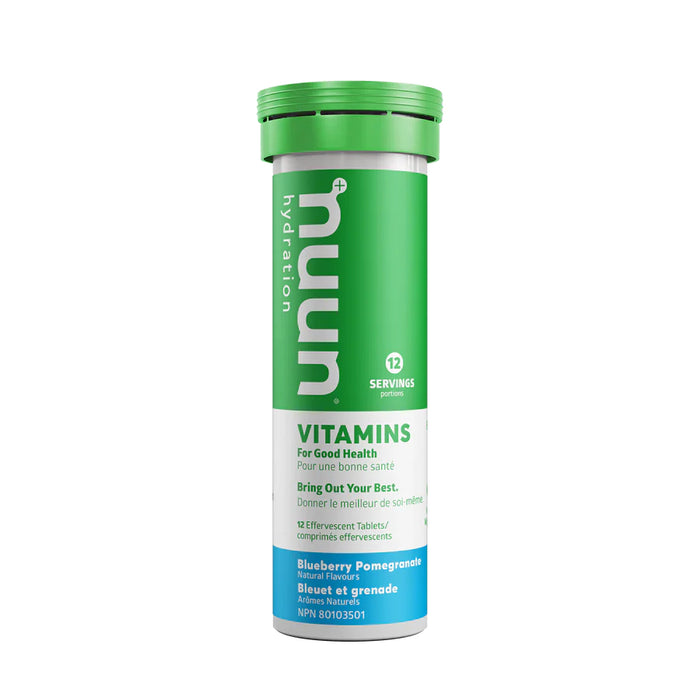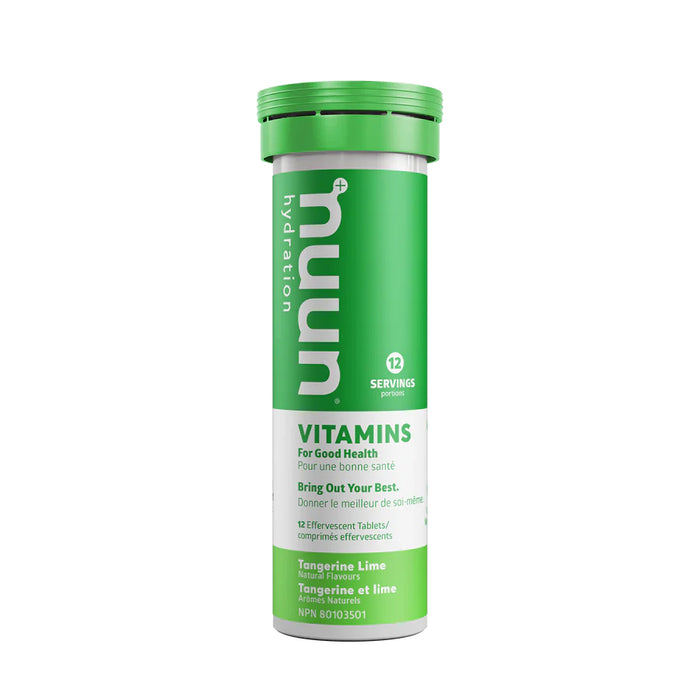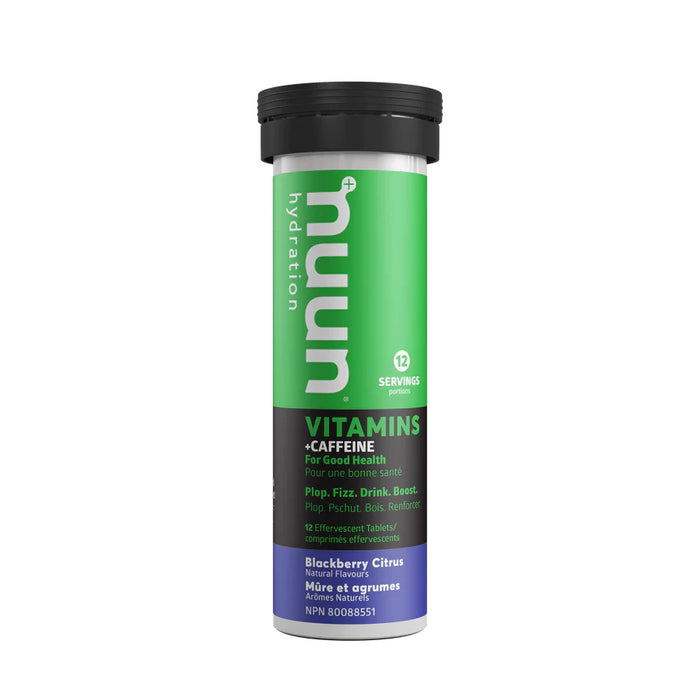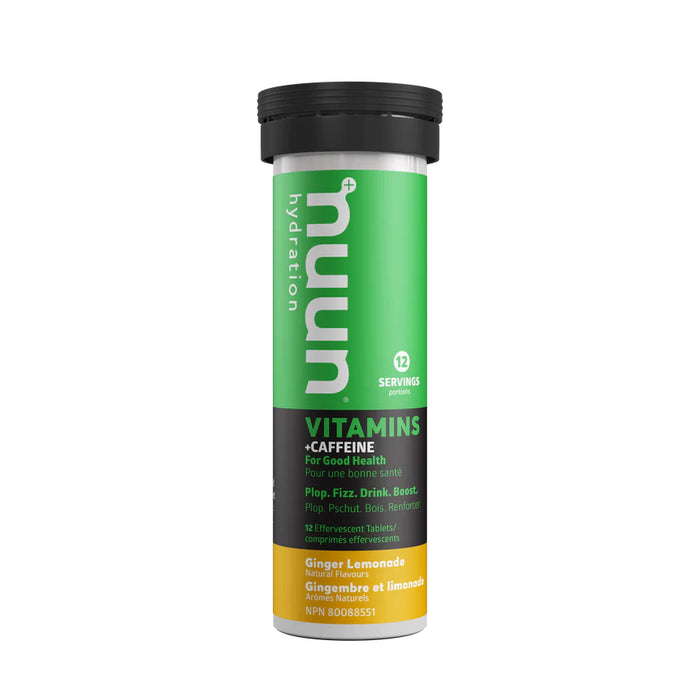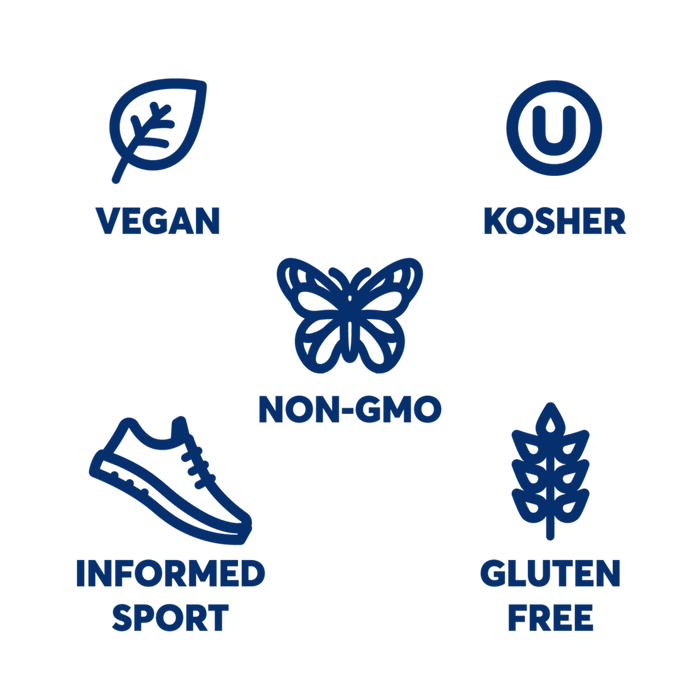 NUUN Hydration Vitamins- 12 Tablets
A healthful blend of vitamins, minerals & electrolytes provides healthy hydration on-the-go. 12 tablets per tube. Dissolve in 475 mL of water
Medical Ingredients
Medicinal ingredients (Per Tablet): Vitamin C (as Ascorbic Acid) 10 mg, Potassium (Potassium Bicarbonate) 150 mg, Calcium (Calcium Carbonate) 15 mg, Magnesium (Magnesium Oxide) 15 mg, Vitamin E (d-alpha Tocopherol) 2 mg AT, Vitamin B6 (Pyridoxal 5'-Phosphate 0.25 mg, Vitamin A 112.5 mcg RAE, Folate (Folic Acid) 136 mcg, Vitamin D (Ergocalciferol) 5 mcg.
Non-Medical Ingredients
Dextrose, Citric Acid, Blueberry Flavour†, Pomegranate Flavour†, Sea Salt, Sodium Carbonate, Stevia Leaf Extract, Persea Americana (Avocado) Oil, Riboflavin, Beet Root Powder.
How to Use:
Drop: Add one tablet to 475 mL of water (hot or cold!)
Dissolve: Wait a few minutes for tablet to dissolve
Drink: Sip, savour, and enjoy!