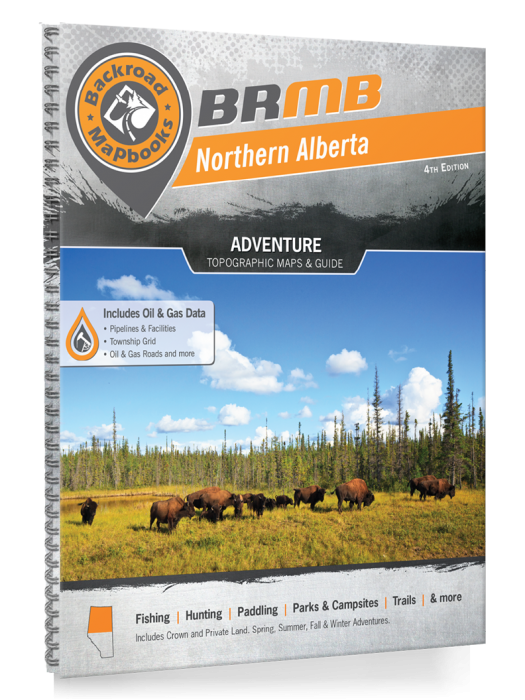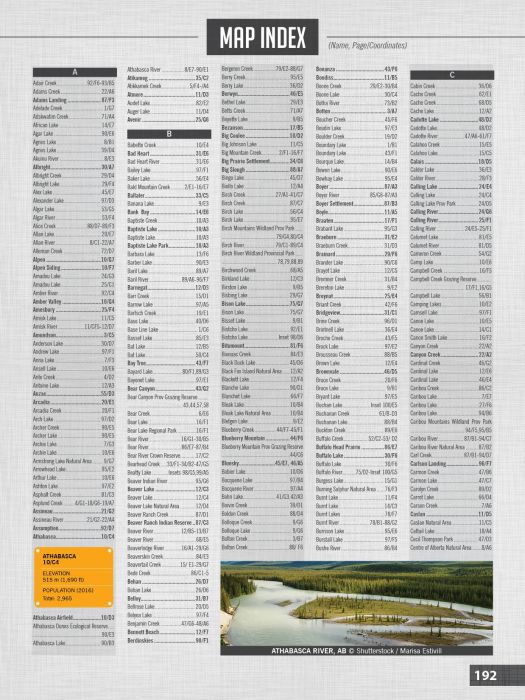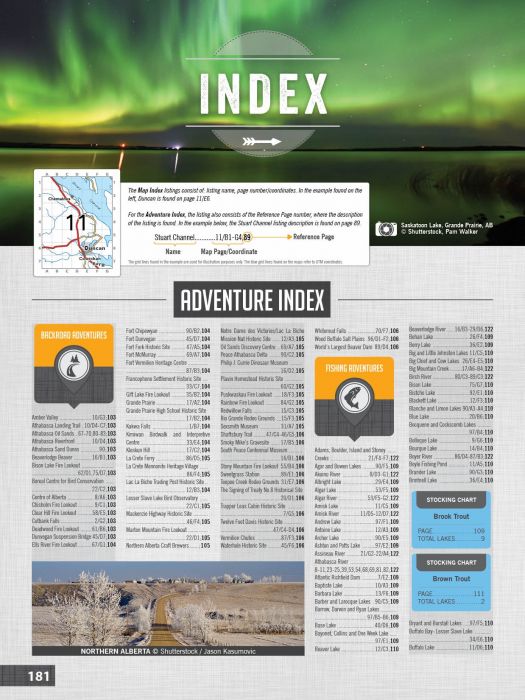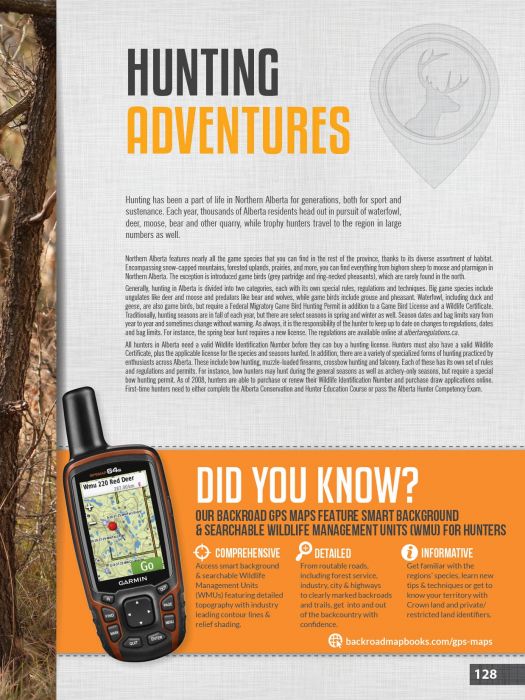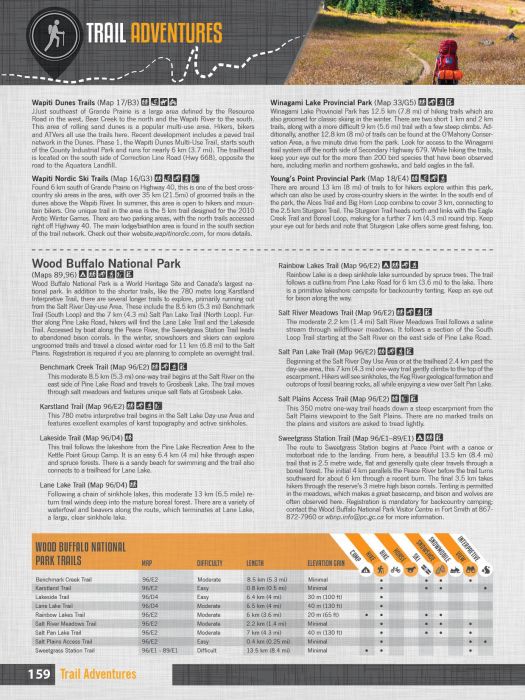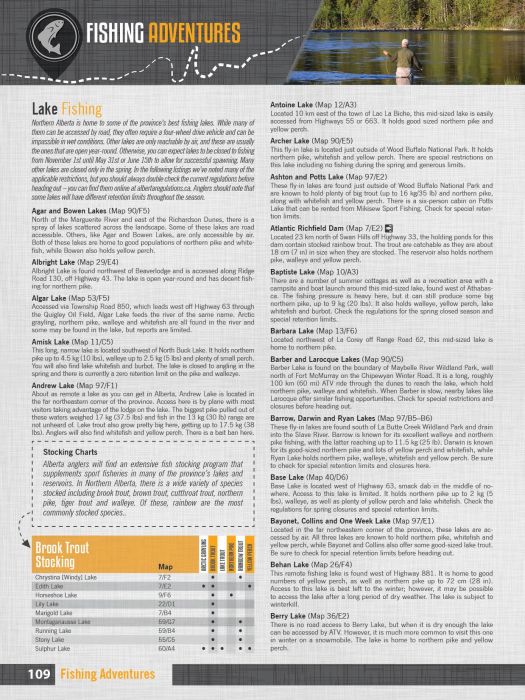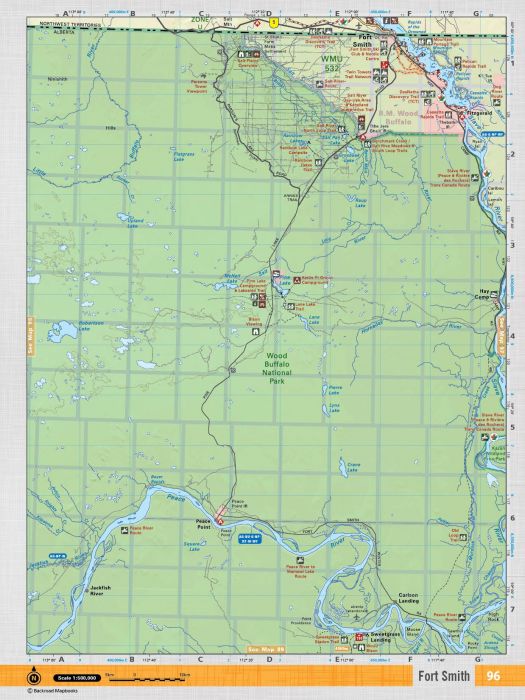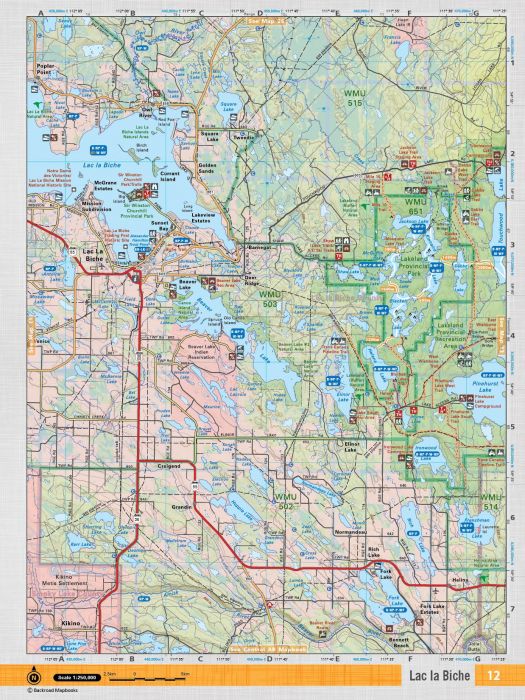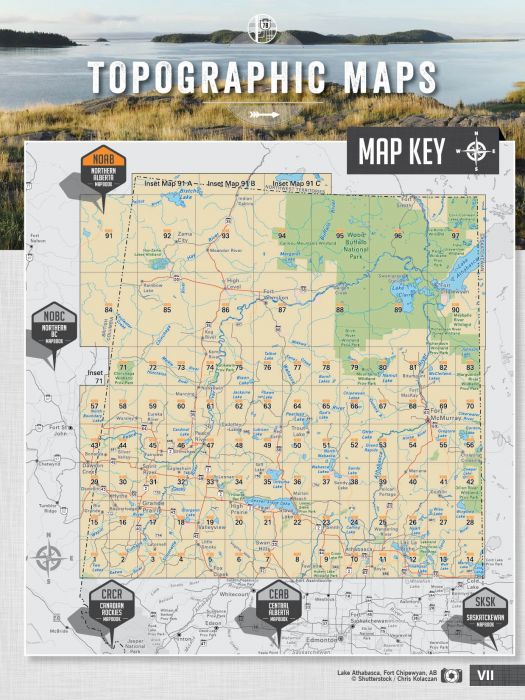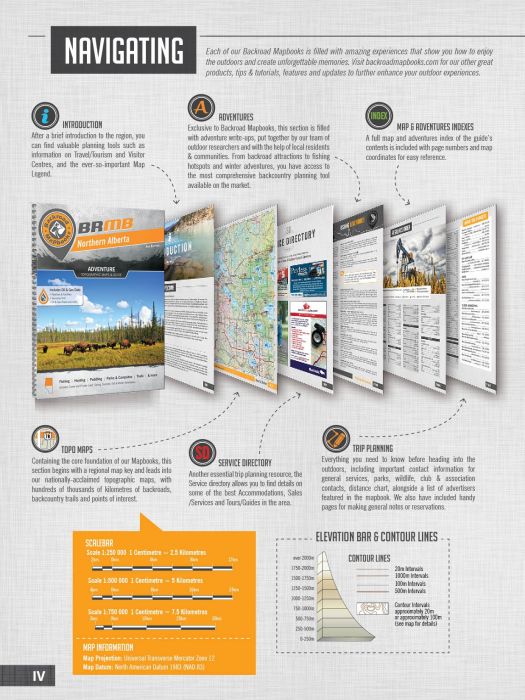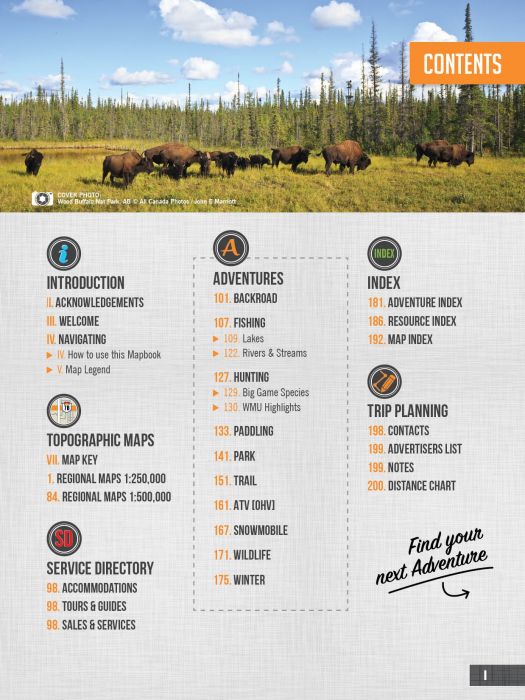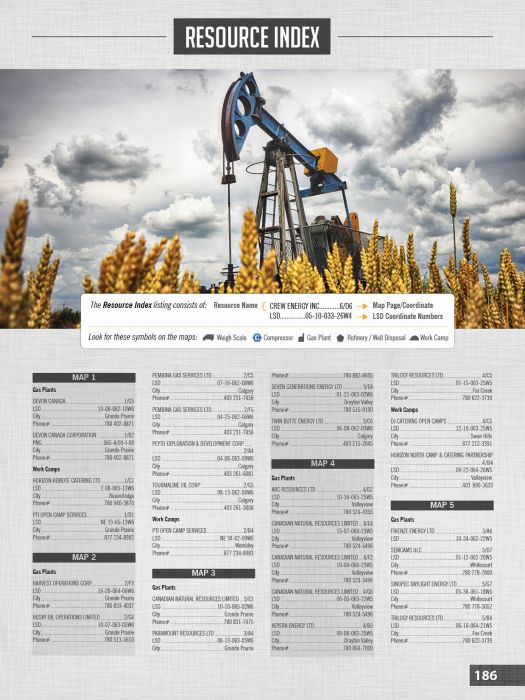 Northern Alberta Backroad Mapbooks- 4th Edition | BRMB
With diverse geography ranging from the Rocky Mountains to extensive prairie and grasslands, plus sweeping boreal forest, rolling hills, massive lakes, sand dunes and much more, Northern Alberta has a lot to offer outdoor recreationists. And with few major cities outside of Grande Prairie and Fort McMurray, you will have no problem finding a little chunk of picture-perfect wilderness to call your own. From the fertile wildlife habitat of Hay-Zama Lakes Provincial Park to the mighty waters of the Peace River and beyond, there is no shortage of incredible adventure destinations in northern Alberta.
The 4th Edition Northern Alberta Backroad Mapbook features numerous additions and expansions from our last edition, including labelled fish species, added Crown and private land, expanded Oil & Gas coverage, new provincial parks and grazing reserves, fish stocking and hiking trail charts and much more! Featuring hundreds of detailed Adventure listings, an easy-to-use index and much more, this is your ultimate guide to exploring Northern Alberta..
The printed version of the mapbook comes in the convenient 21.5 x 28 cm (8.5 x 11 inch) mapbook format with a heavy-duty spiral-bound cover. The 224 page book includes 97 maps starting at 1:250,000 scale, along with 10 Outdoor Adventure sections, a Service Provider Directory, Map and Adventure Index, Trip Planning tools and more. With over 125,000 kilometres of roads to view including the most complete logging and industrial road coverage available, the books are ideal for navigating on road trips and planning from home.
Print Features
Map Key & Legend
Topographic Maps

83 @ 1:250,000 Scale Maps
14 @ 1:500,000 Scale Maps

Detailed Adventure Section

Backroad Attractions
Fishing Locations
Hunting Areas
Paddling Routes
Parks & Campsites
Trail Systems
ATV Routes
Snowmobile Areas
Wildlife Viewing
Winter Recreation
Backcountry Hut & Cabin

Service Directory

Accommodations
Sales & Services
Tours & Guides

Index

Adventure Index
Map Index

Trip Planning Tools