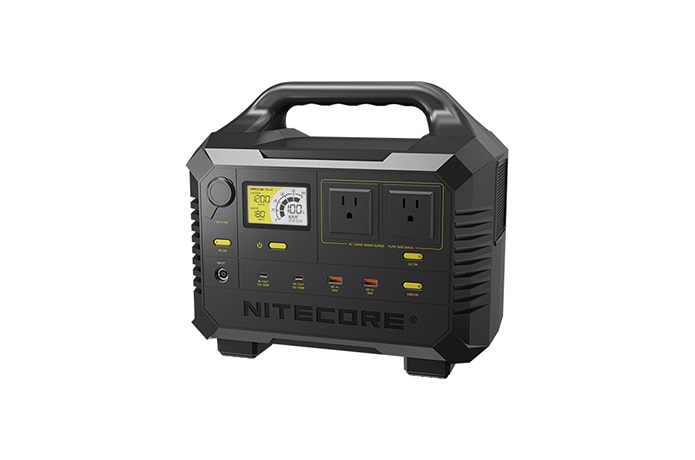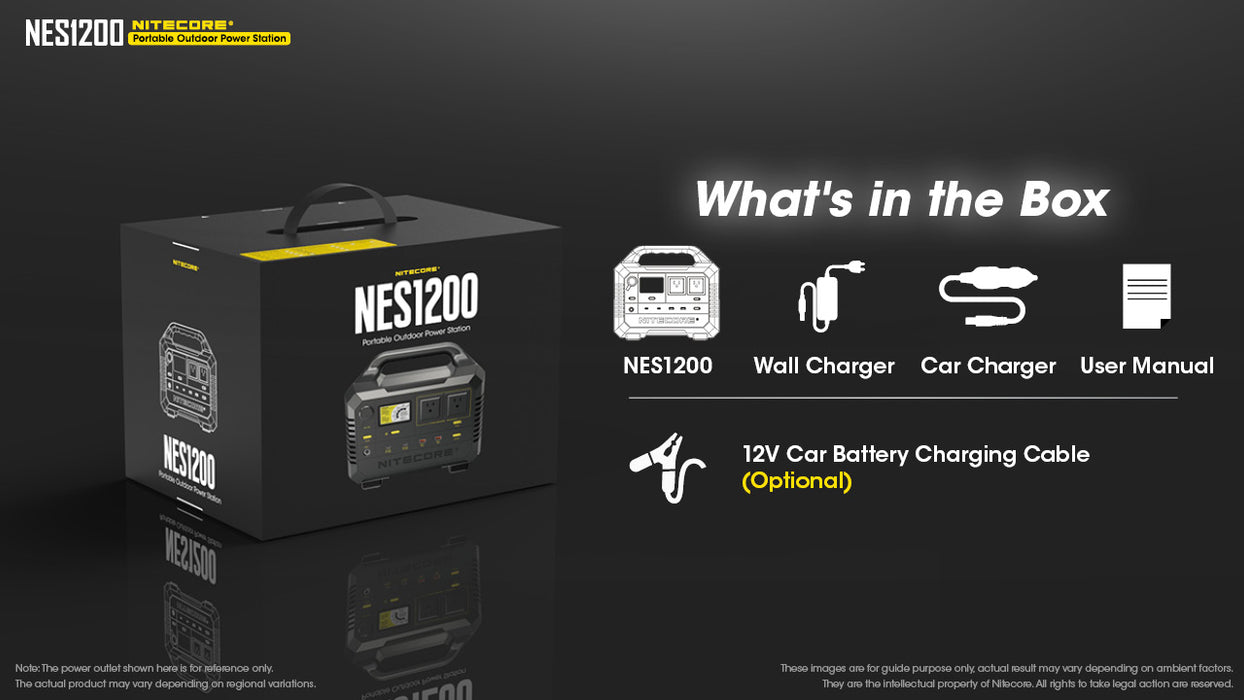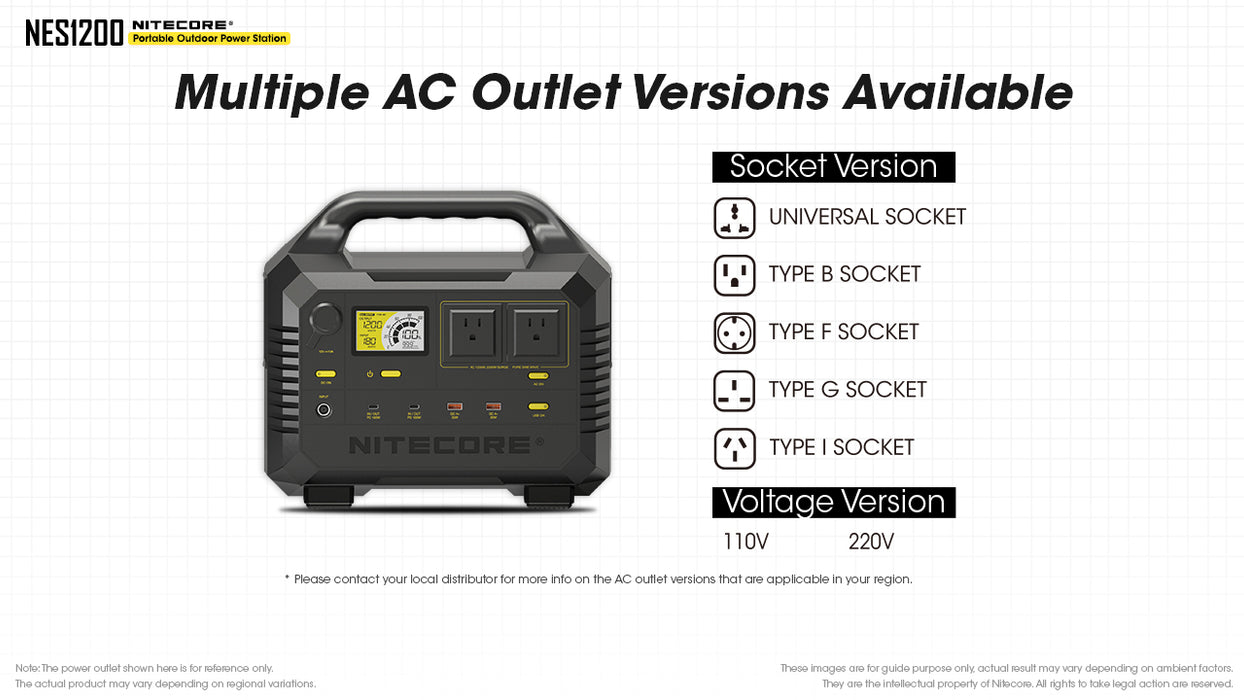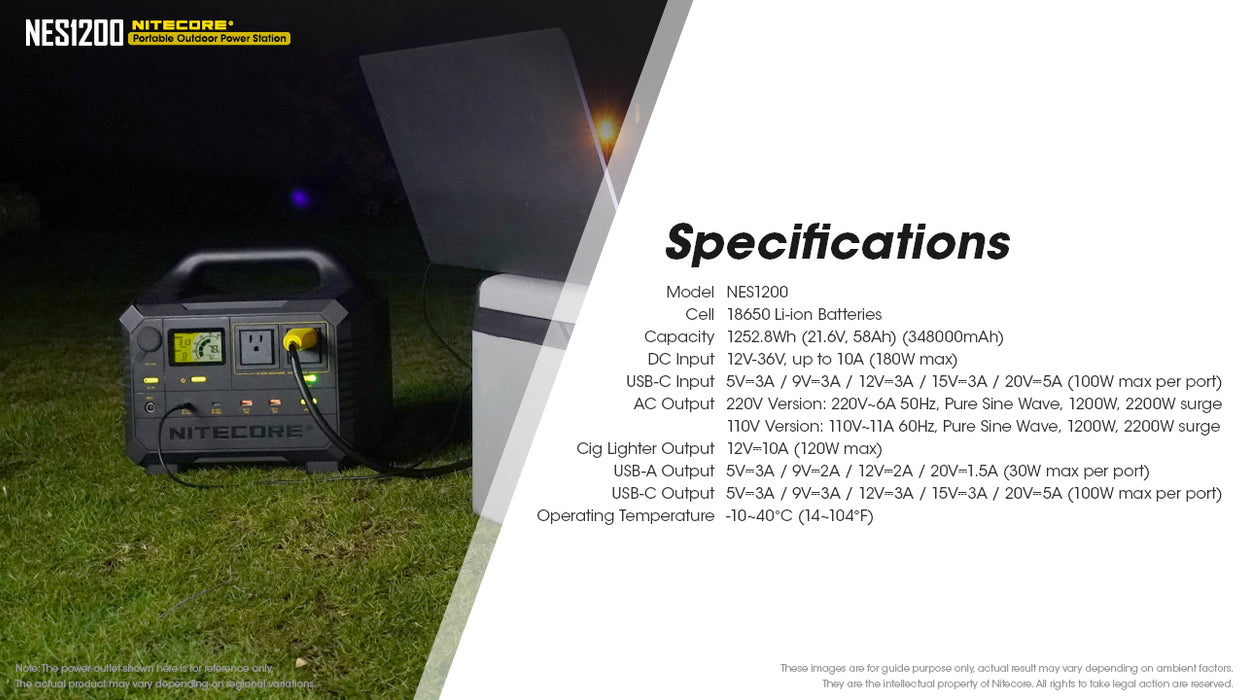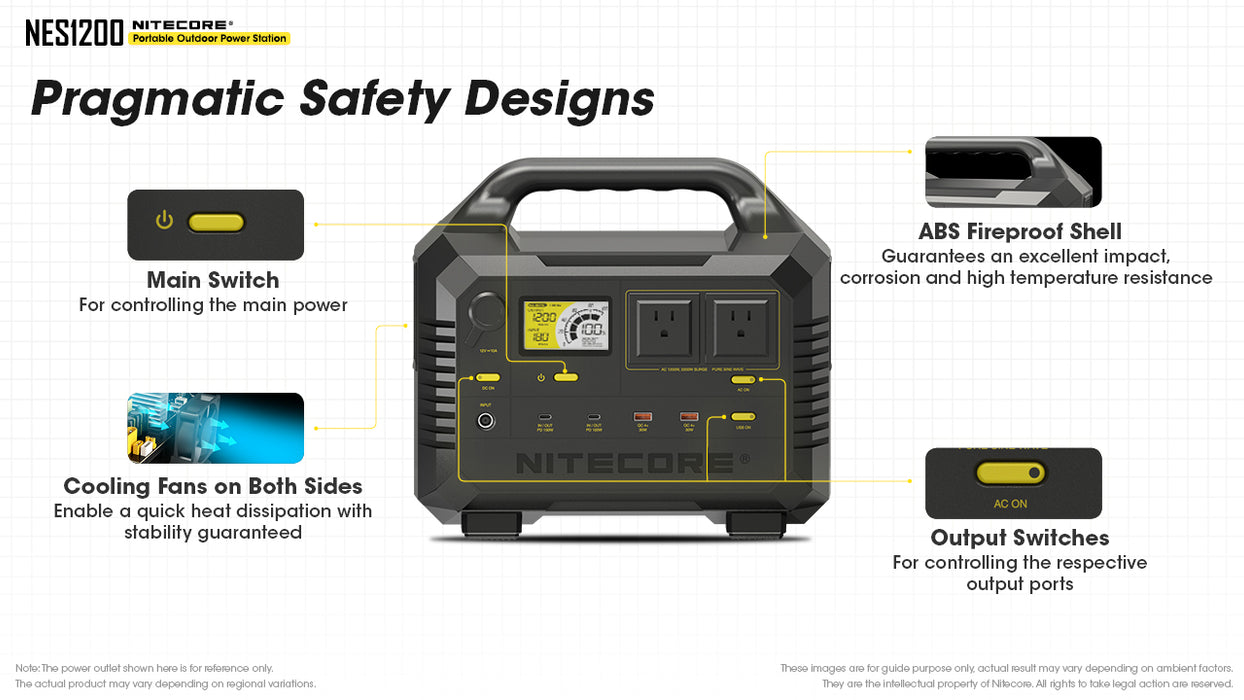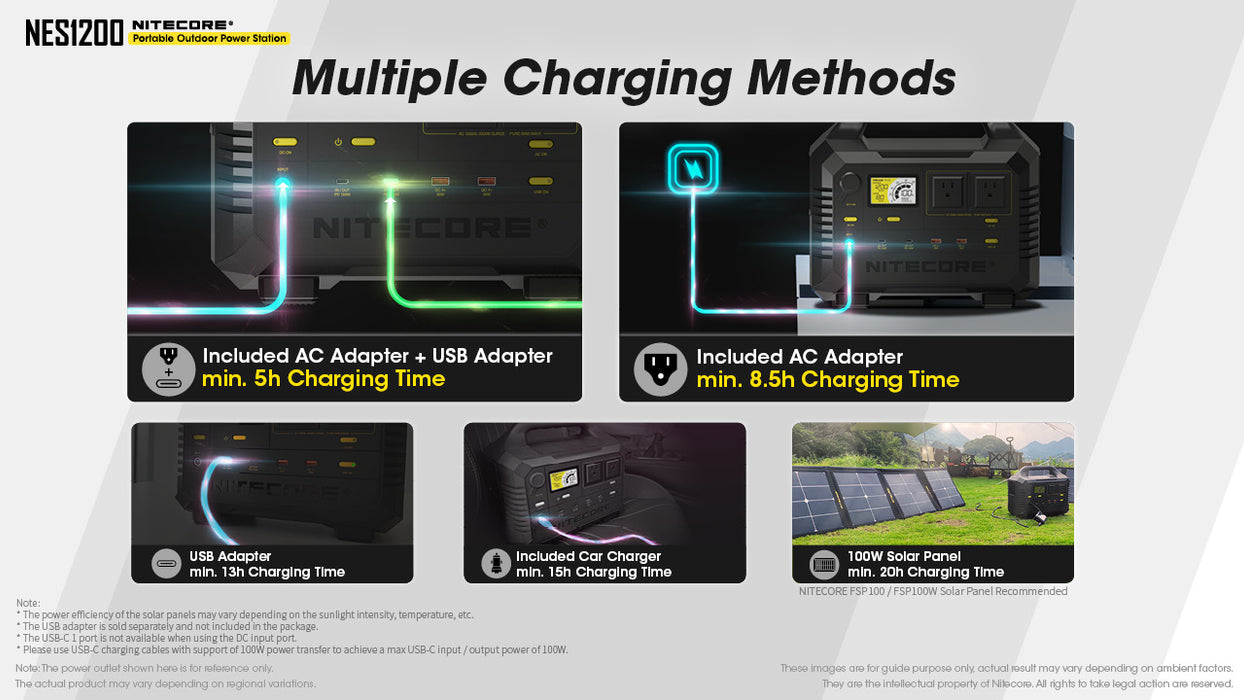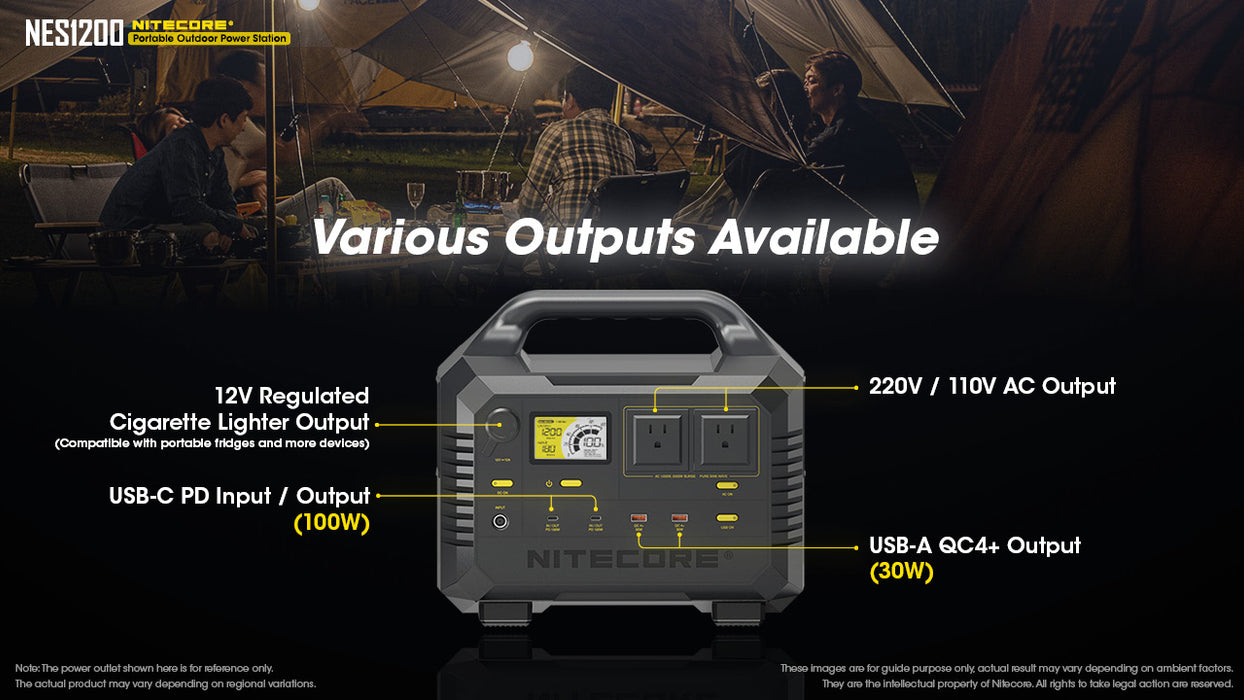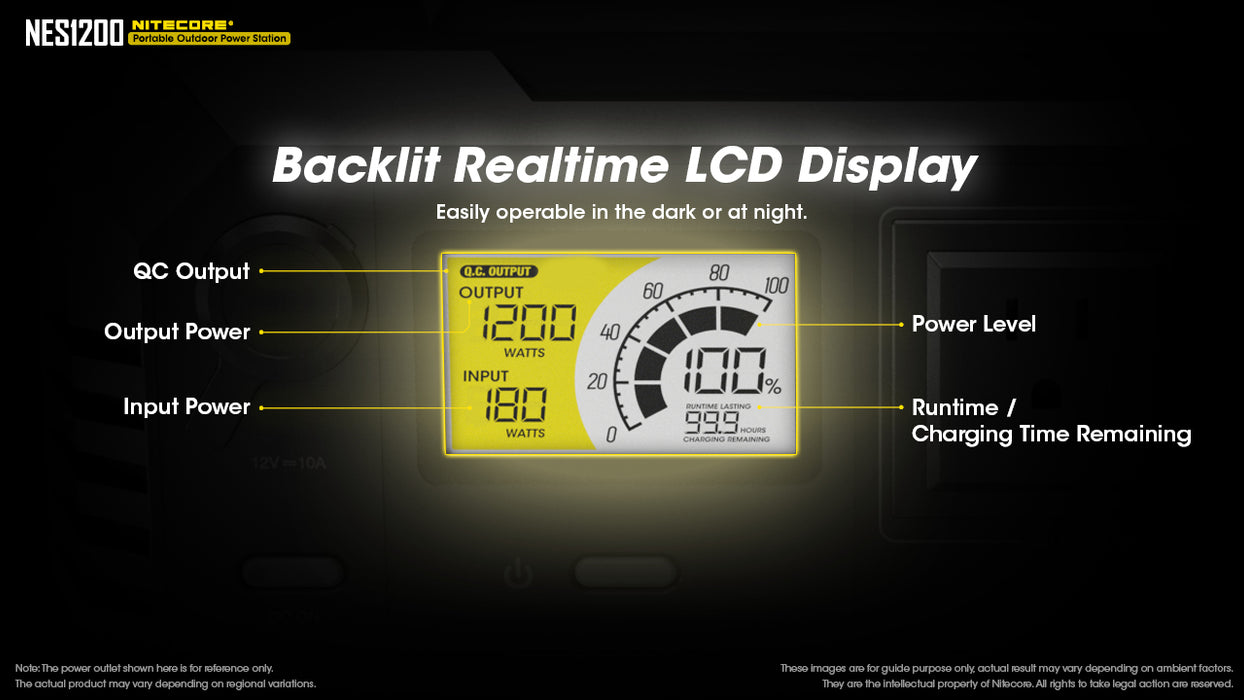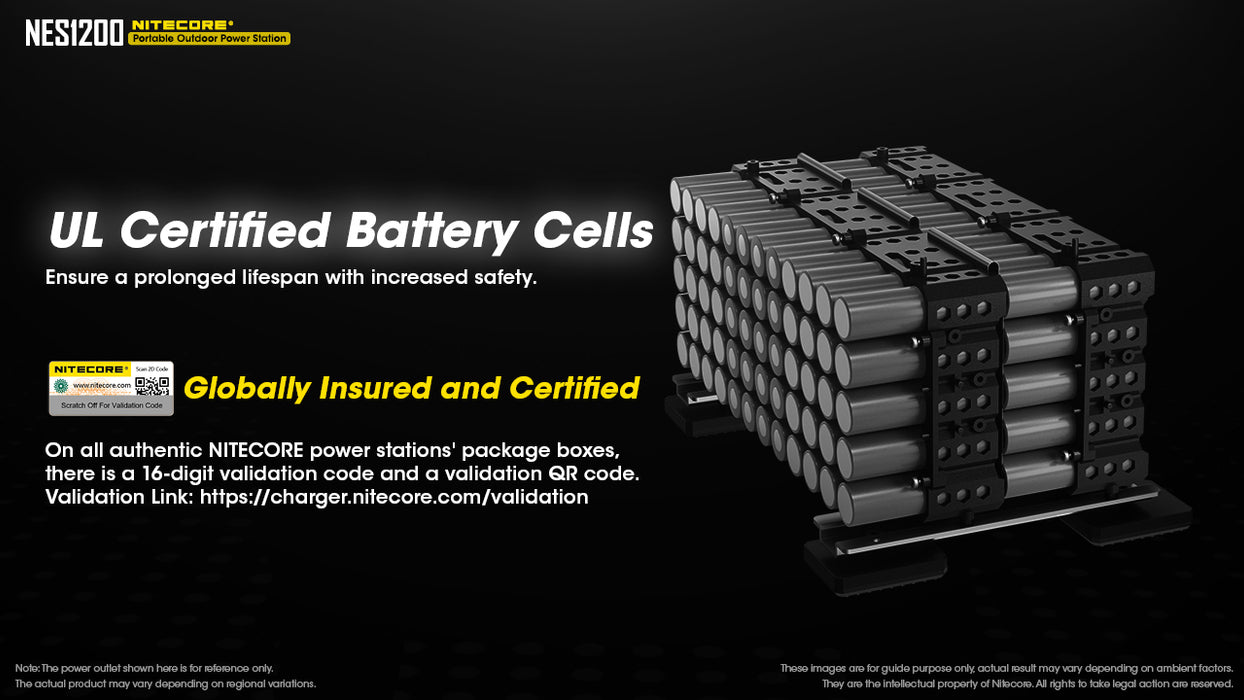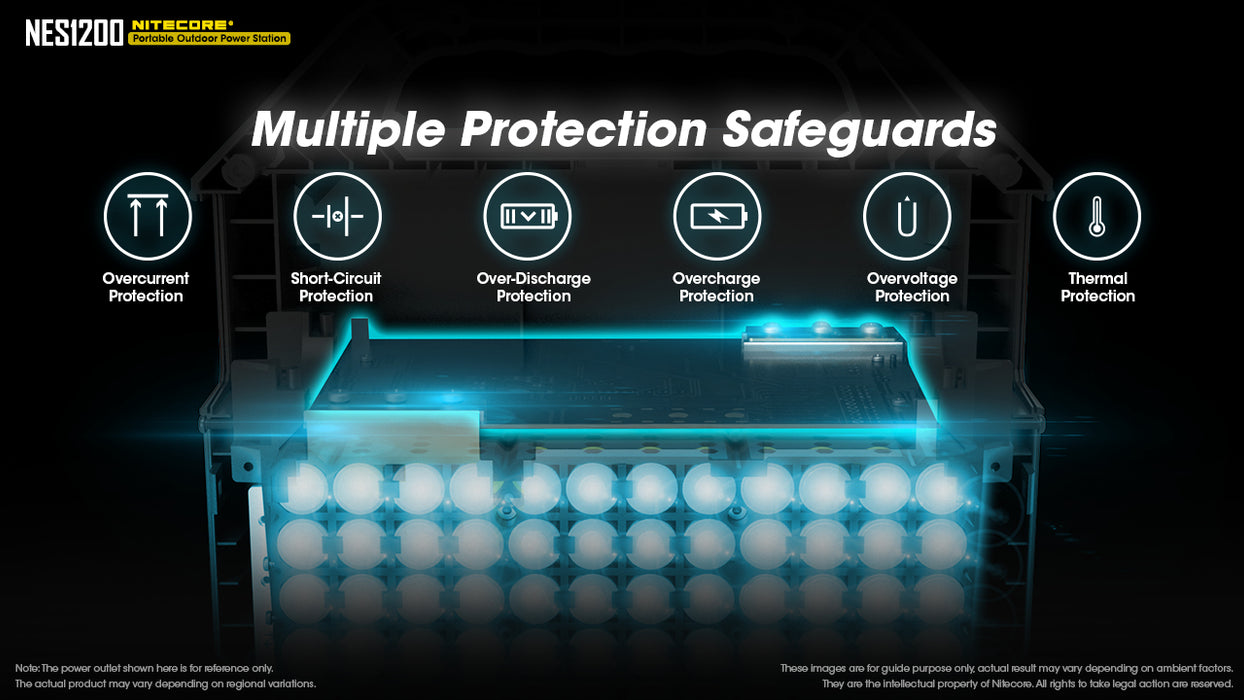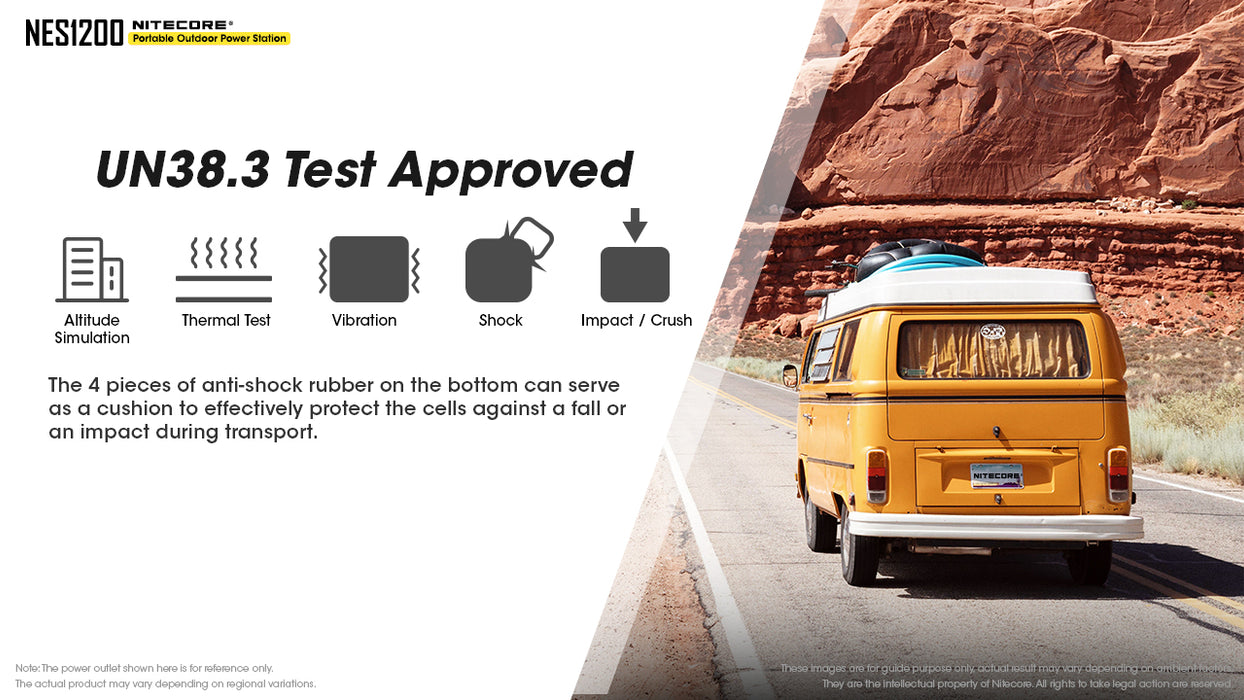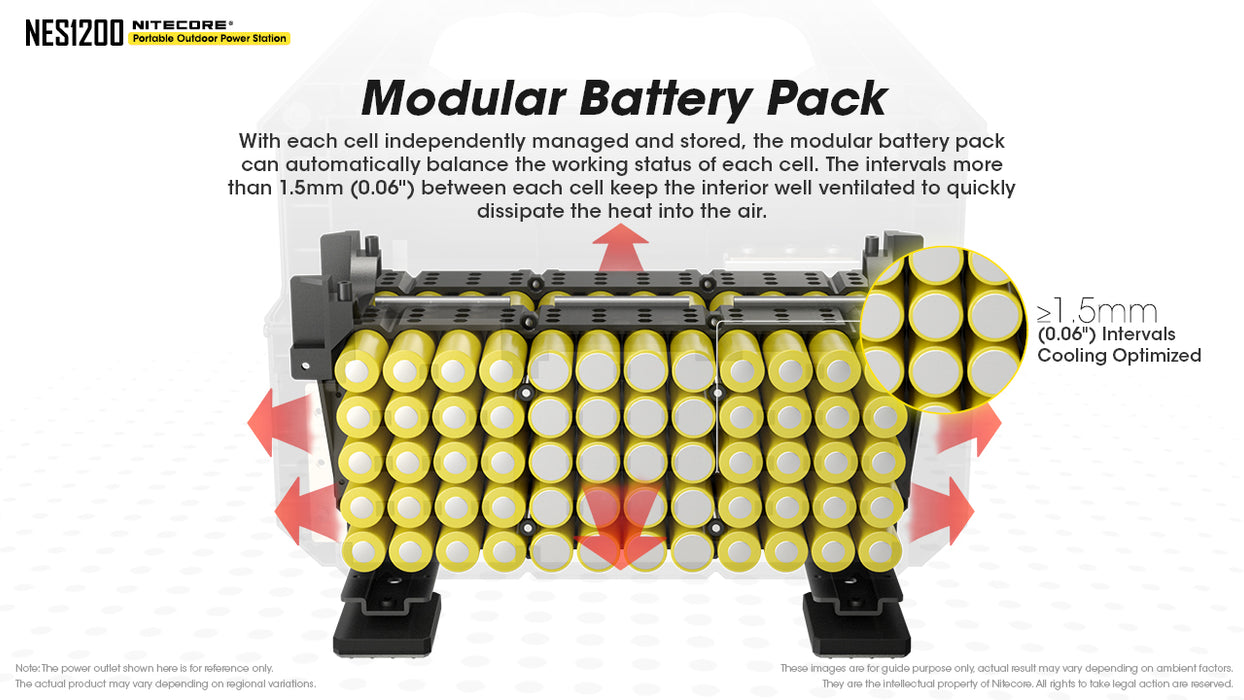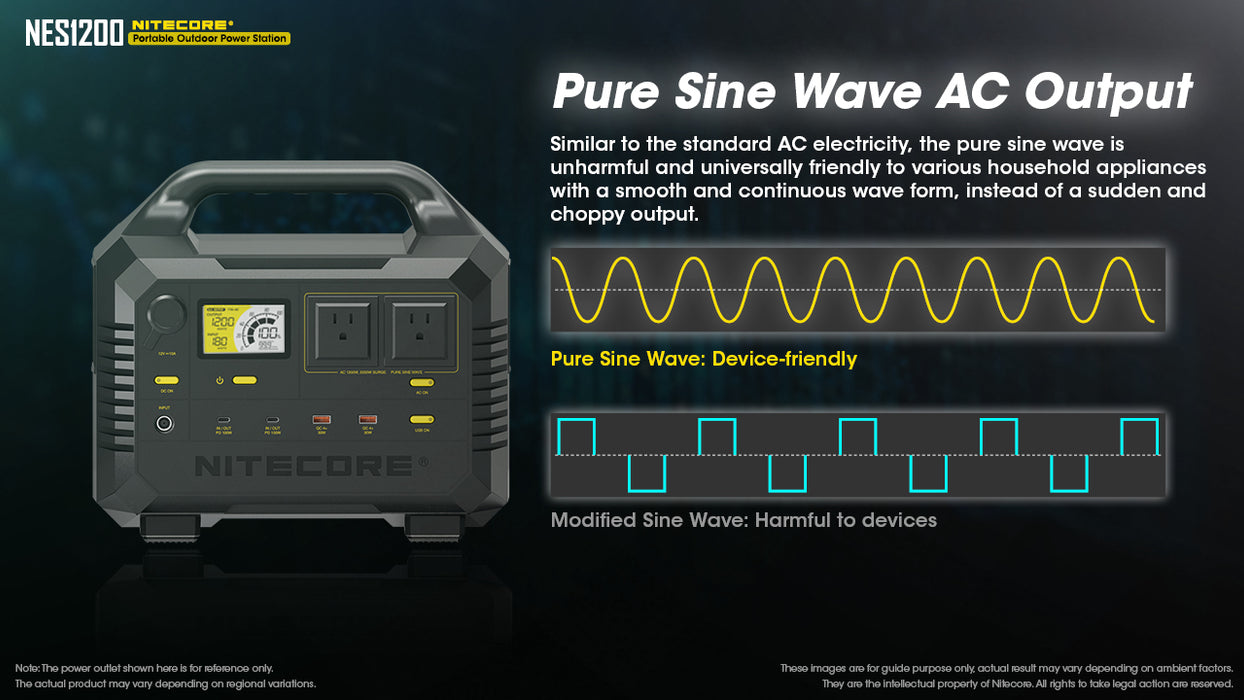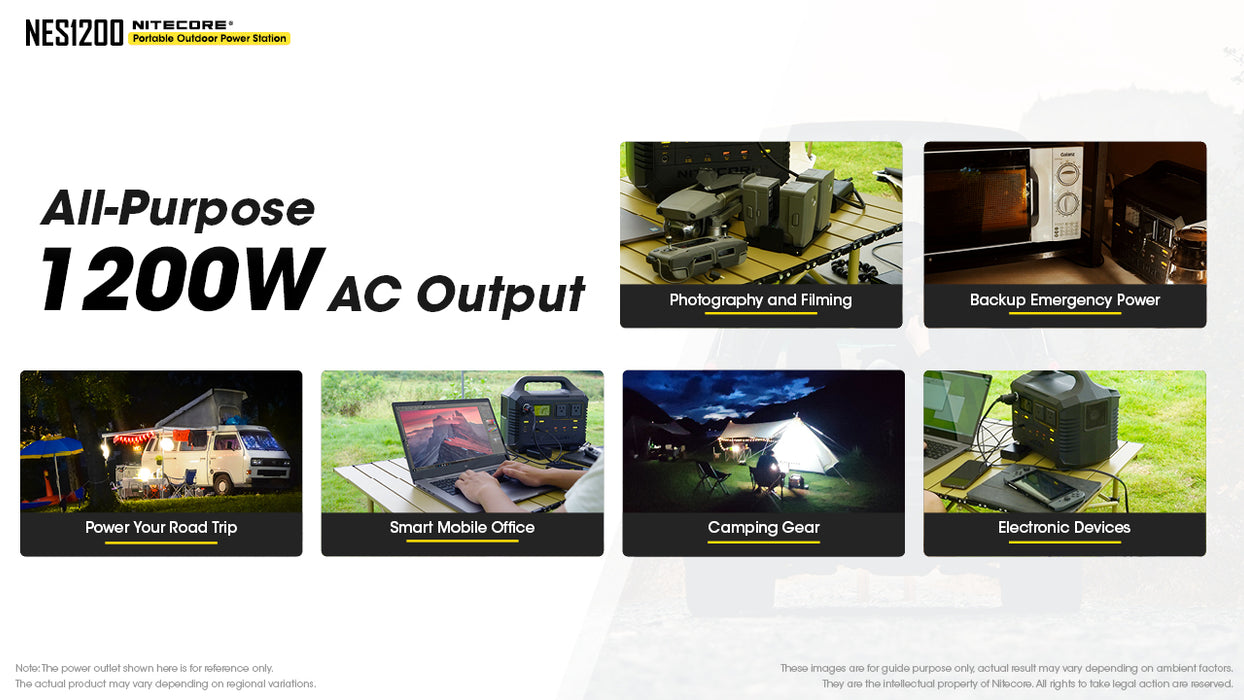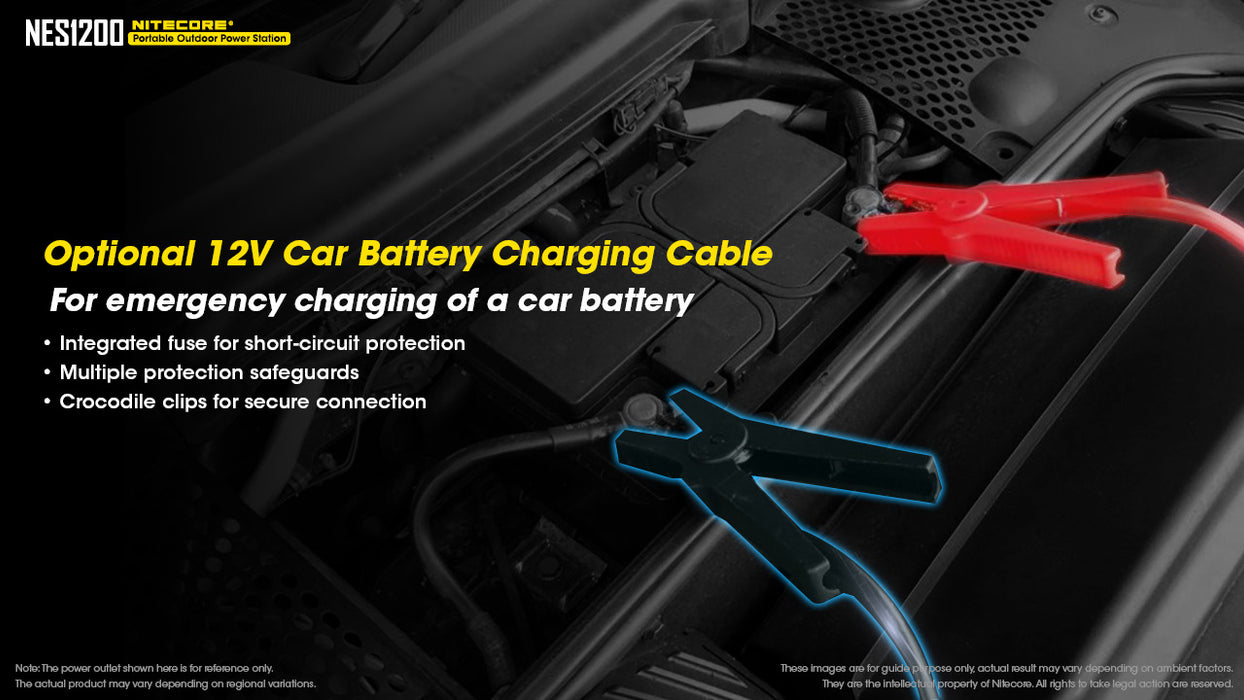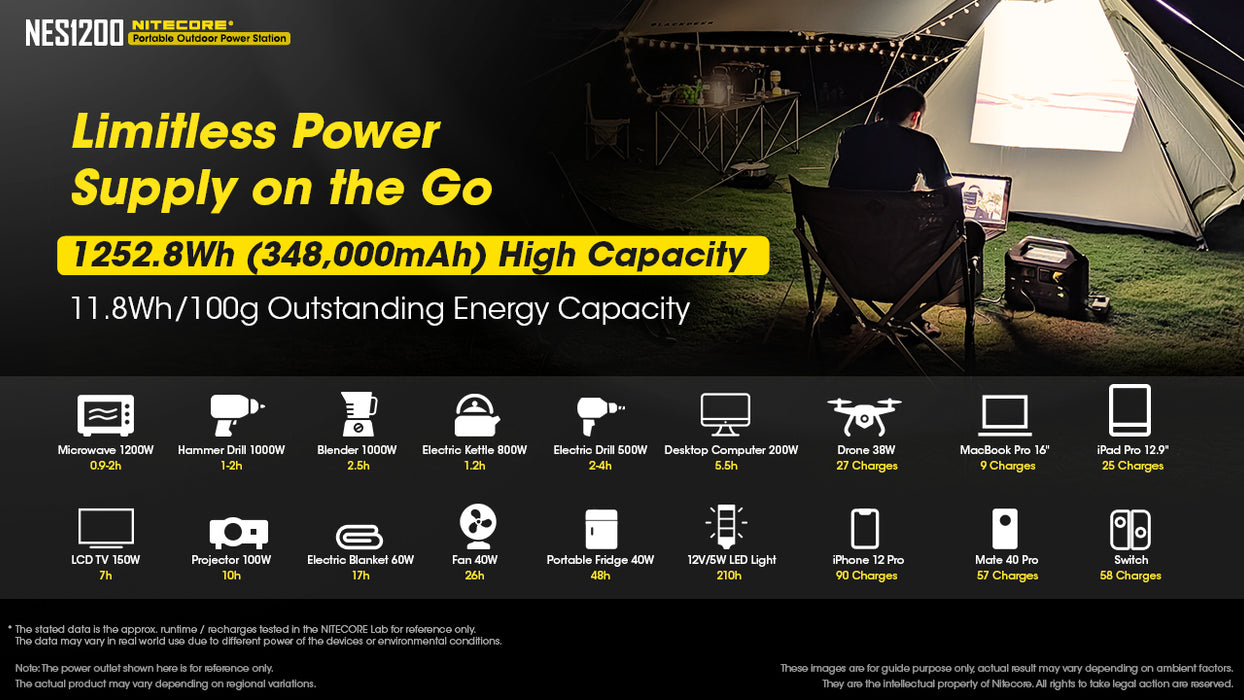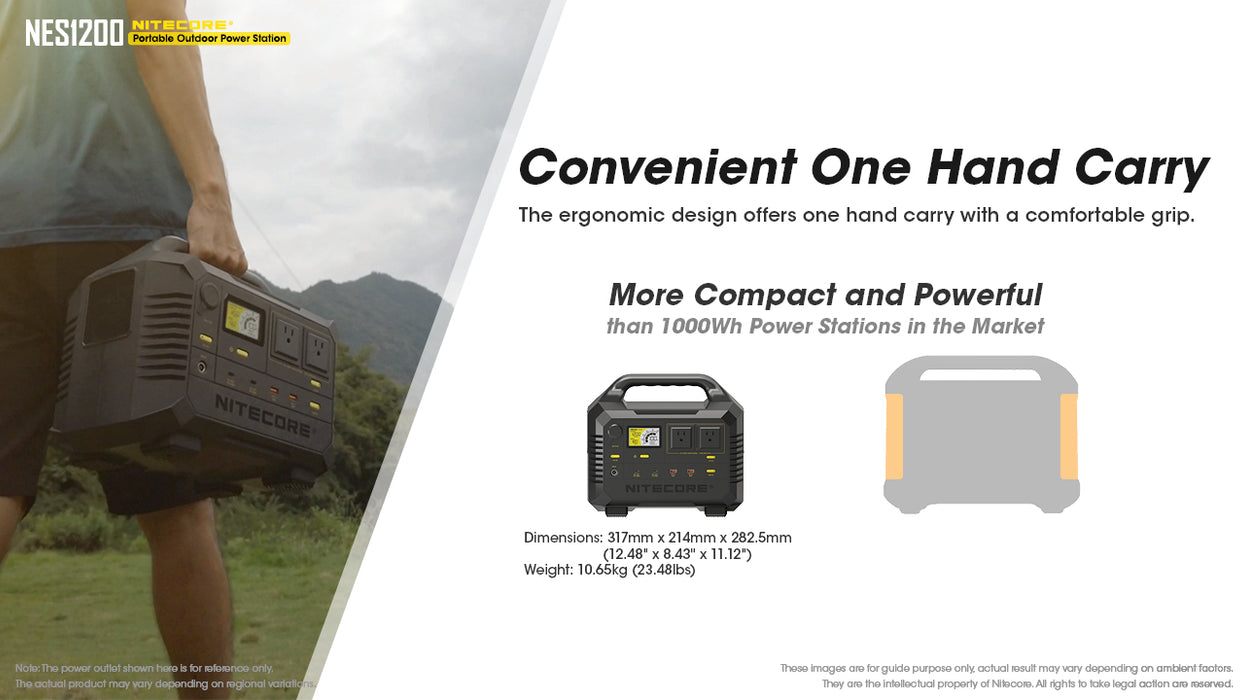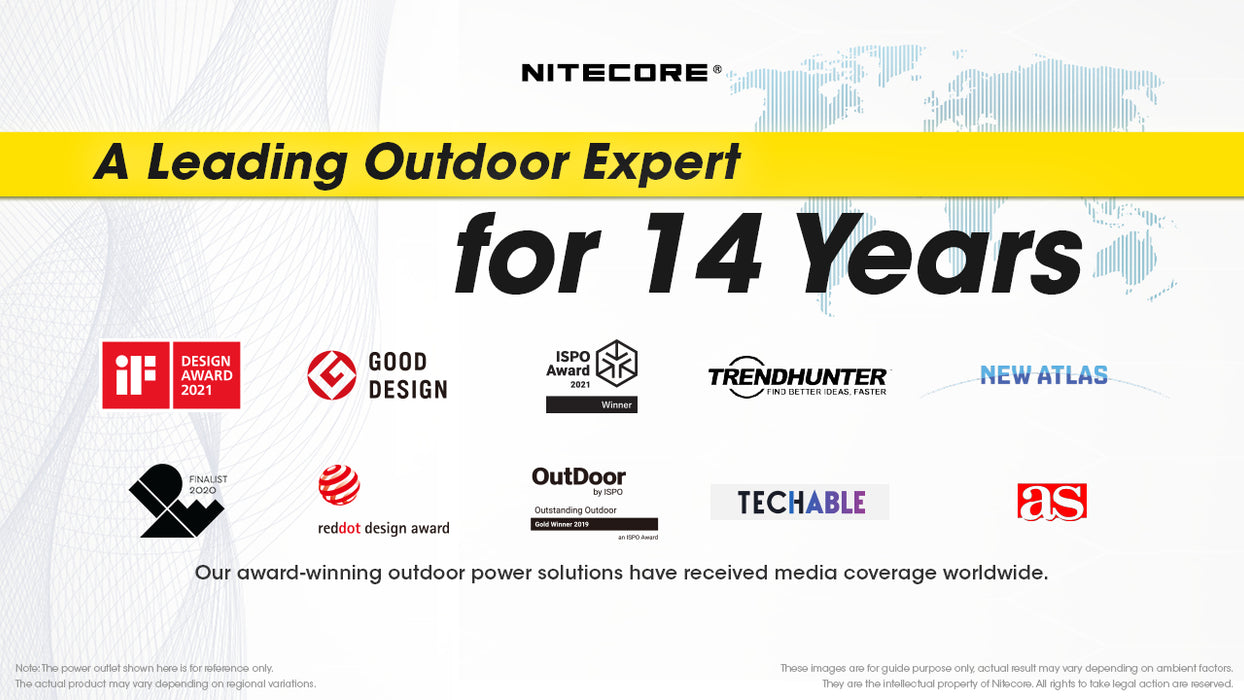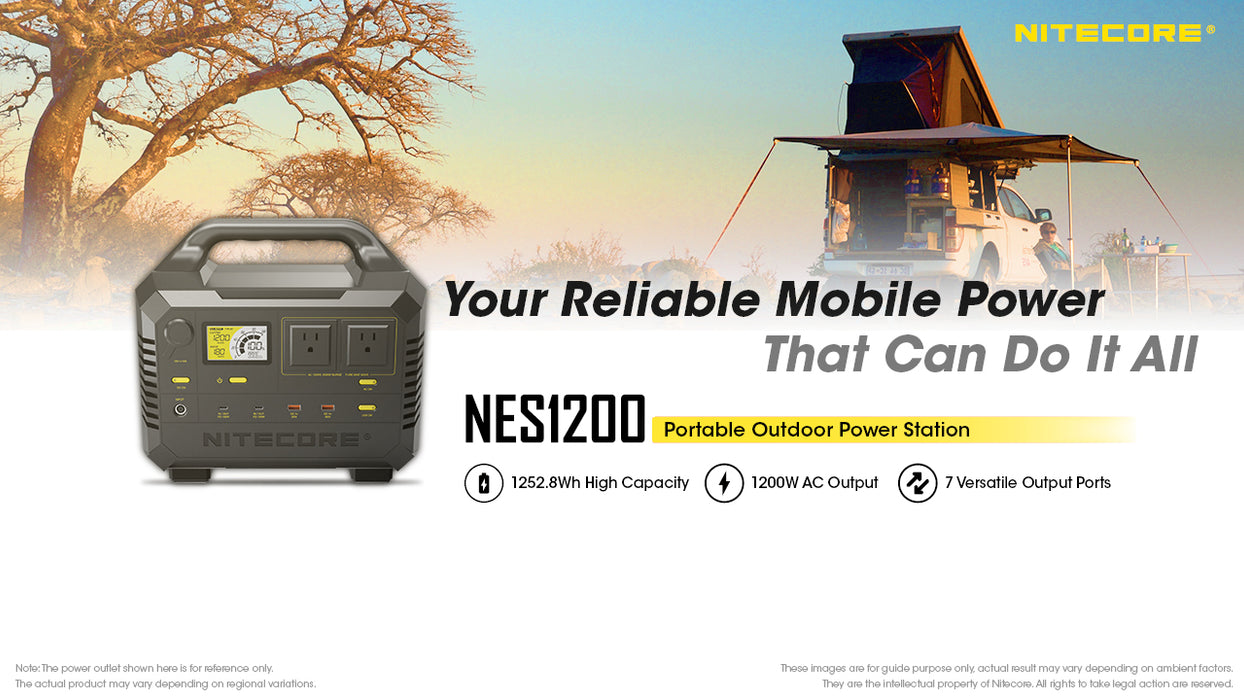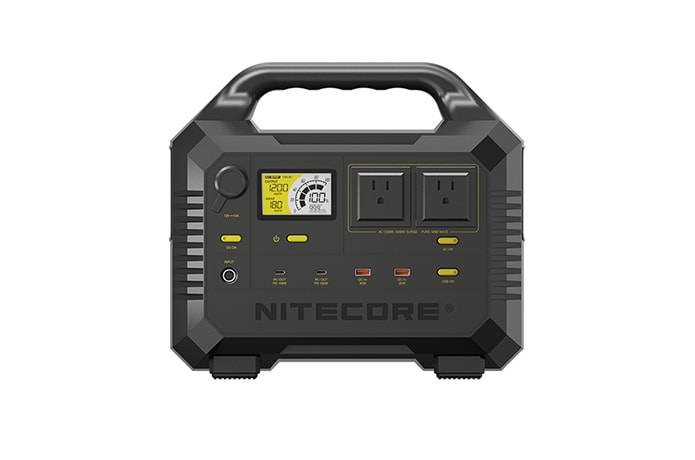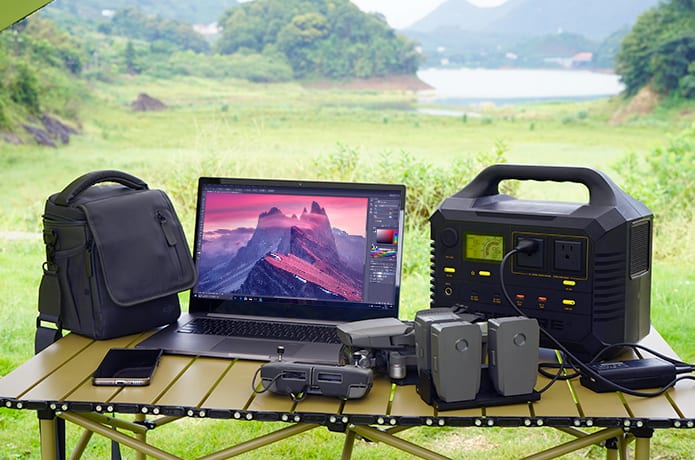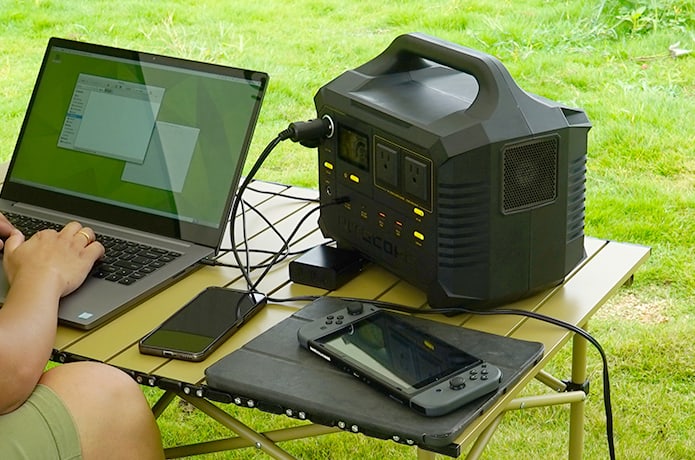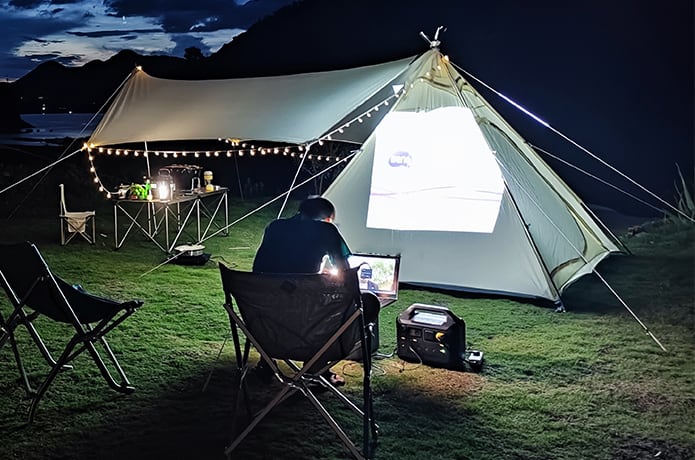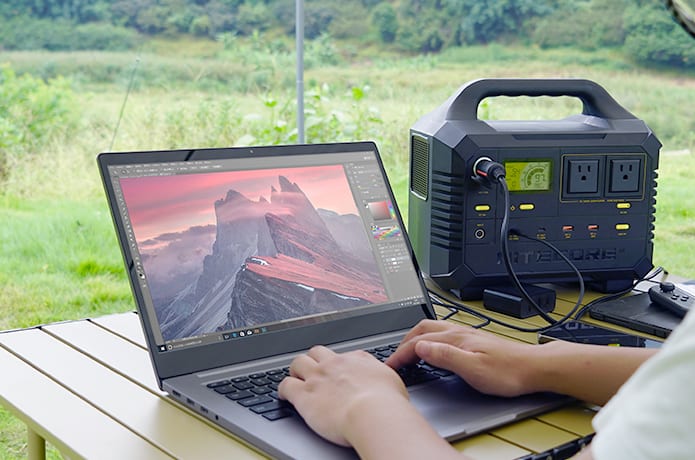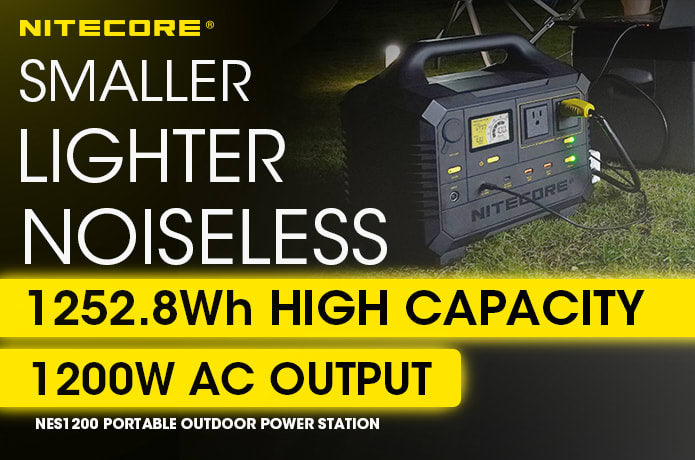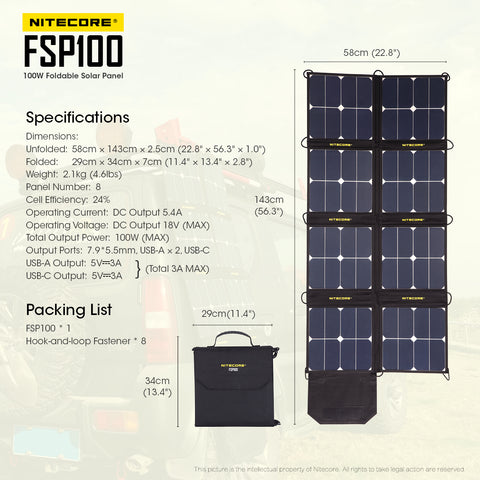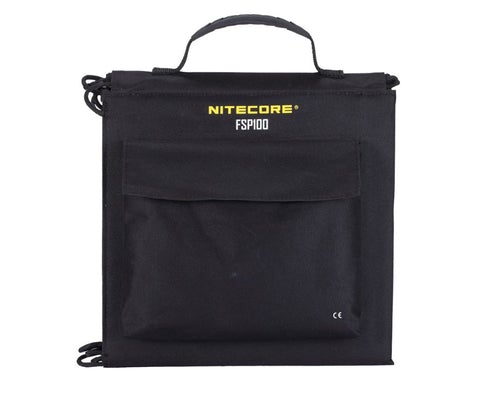 Nitecore NES1200 Lithium Solar Generator
We are the authorized Nitecore Retailer in Canada with official Nitecore 1 Year warranty.
Highlights:
1200 Watts Outdoor Portable power and charging station
1252.8Wh High Capacity
7 Versatile Output ports
Ergonomic Design for One Hand Carry
Limitless Power Supply On The Go
Pure Sine Wave AC Output
Multipurpose Usage
Battery Management System
Modular Battery Pack
Multiple Protection Safeguards
UN38.3 Test Approved
UL Certified Battery Cells
Realtime Backlit LCD Display
Multiple Charging Inputs
Pragmatic Safety Designs
Features:
NITECORE Outdoor Power Solutions aim to create an eco-friendly power system with a green and sustainable lifestyle for outdoor enthusiasts. We strive to offer the most intelligent experience with professional, reliable and efficient energy storage products, designed to innovate the way of accessing power off the grid and allow a limitless power supply on the go.
The NITECORE NES1200 is latest portable power station from the engineers at NITECORE offering a high capacity of 1252.8Wh power station with a max AC output of 1200W and ports in the form of a cigarette lighter, AC, USB-A and USB-C. Even with its compact form factor the power station can charge seven devices simultaneously using its sine wave power delivery system, offering a charge similar to that provided by standard AC electricity.
The pure sine wave is unharmful and universally friendly to various household appliances with a smooth and continuous wave form, instead of a sudden and choppy output.
*NOTE: Type-G (UK plug) Power Socket for Singapore Region*
*NOTE: Crocodile Clip Car Battery Cable Not Included*

Specifications:
Model: NES1200
Cell: 18650 Li-ion Batteries
Capacity: 1252.8Wh (21.6V, 58Ah) (348000mAh)
DC Input: 12V-36V, up to 10A (180W max)
USB-C Input: 5V⎓3A / 9V⎓3A / 12V⎓3A / 15V⎓3A / 20V⎓5A (100W max per port)
AC Output:
220V Version: 220V~6A 50Hz, Pure Sine Wave, 1200W, 2200W surge
110V Version: 110V~11A 60Hz, Pure Sine Wave, 1200W, 2200W surge
Cig Lighter Output: 12V⎓10A (120W max)
USB-A Output: 5V⎓3A / 9V⎓2A / 12V⎓2A / 20V⎓1.5A (30W max per port)
USB-C Output: 5V⎓3A / 9V⎓3A / 12V⎓3A / 15V⎓3A / 20V⎓5A (100W max per port)
Operating Temperature: -10~40°C (14~104°F)
Items Included:
1 x Nitecore NES1200 Power Station
1 x Wall Plug Charger
1 x Car Charger
1 x Manual
8Wh (21.6V, 58Ah) (348000mAh)
DC Input: 12V-36V, up to 10A (180W max)
USB-C Input: 5V⎓3A / 9V⎓3A / 12V⎓3A / 15V⎓3A / 20V⎓5A (100W max per port)
AC Output:
220V Version: 220V~6A 50Hz, Pure Sine Wave, 1200W, 2200W surge
110V Version: 110V~11A 60Hz, Pure Sine Wave, 1200W, 2200W surge
Cig Lighter Output: 12V⎓10A (120W max)
USB-A Output: 5V⎓3A / 9V⎓2A / 12V⎓2A / 20V⎓1.5A (30W max per port)
USB-C Output: 5V⎓3A / 9V⎓3A / 12V⎓3A / 15V⎓3A / 20V⎓5A (100W max per port)
Operating Temperature: -10~40°C (14~104°F)