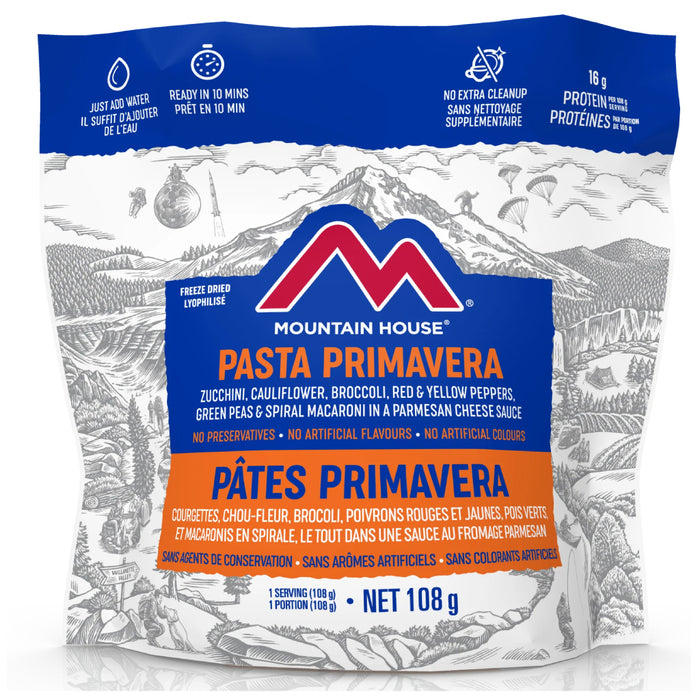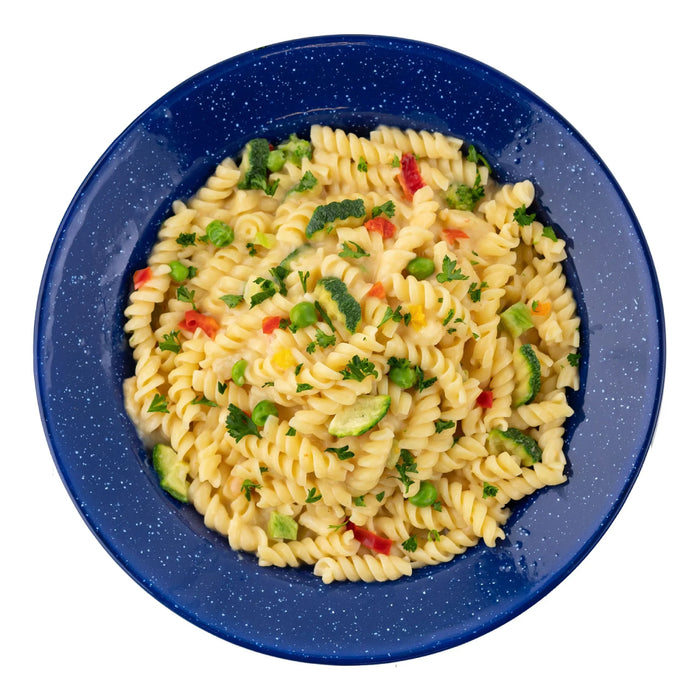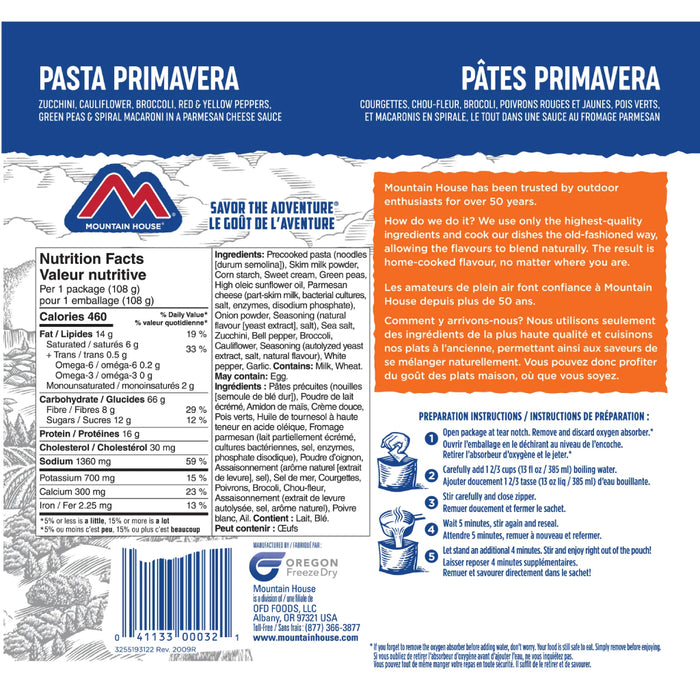 Mountain House- Pasta Primavera Freeze Dried Food
Looking for a hearty vegetarian dish that can be whipped up in minutes? Mountain House Pasta Primavera blends spiral macaroni with broccoli, peppers, cauliflower and zucchini in an irresistible Parmesan cheese sauce for a deliciously filling meal that's perfect to take on the road or enjoy at home. Simply add boiling water, wait patiently for 8 to 10 minutes (we know, it's hard) and you'll be all set to dig into this savory dish.
Backpacking through the Andes? Prepping in case of emergency? Whatever the case may be, Mountain House Pasta Primavera has you covered. Available in three sizes to meet your specific needs:
Pouch - Take a Pouch of Pasta Primavera with you on your next camping trip and you'll be ready to enjoy hearty, home-cooked flavor no matter where the trail takes you.