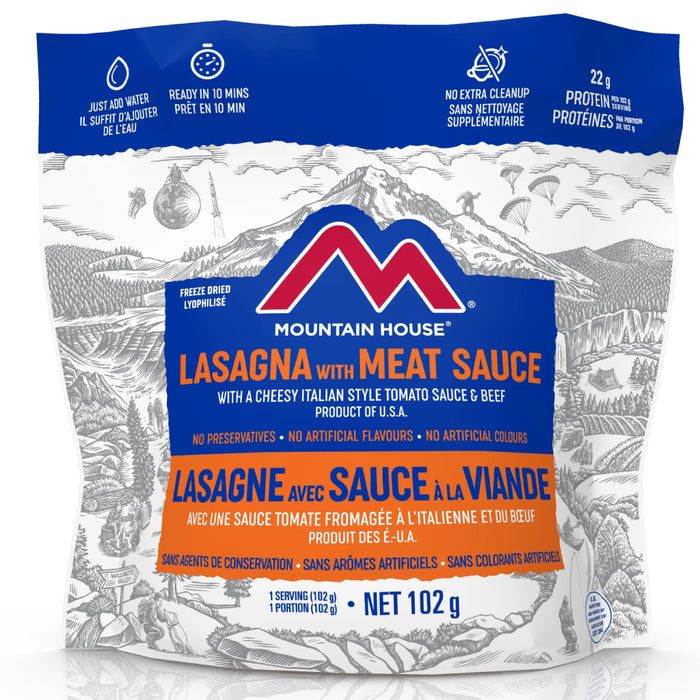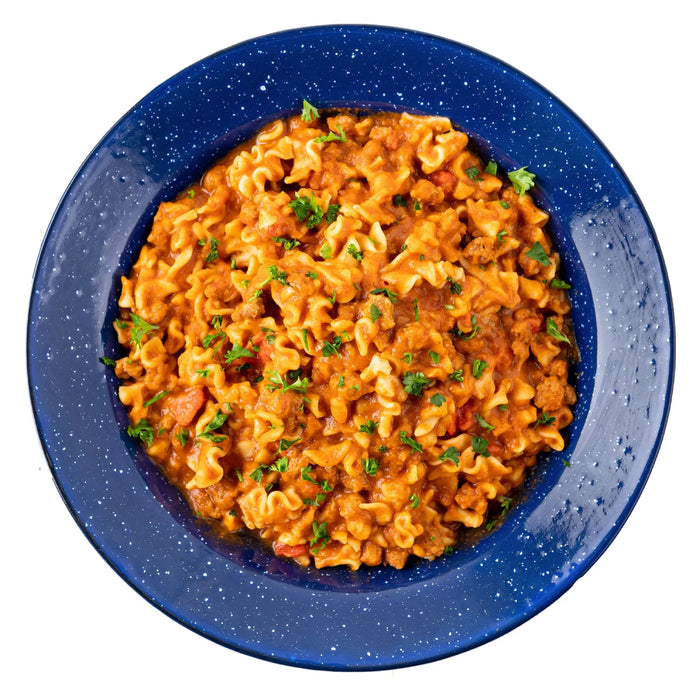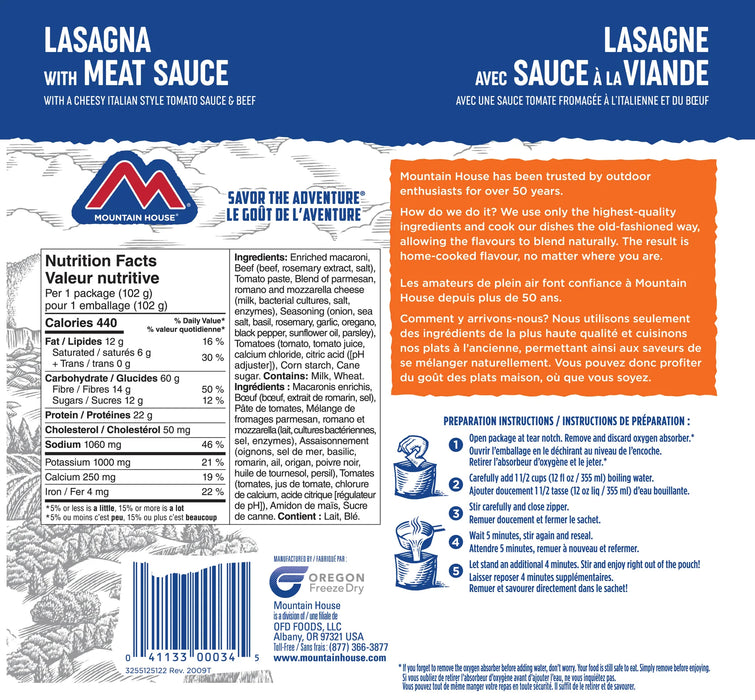 Mountain House- Lasagna with Meat Sauce
Mountain House Lasagna with Meat Sauce — Pouch
Made with pasta, cheese and Italian style meat sauce, our lasagna tastes fantastic! Bring this along on your next hunting, camping or fishing trip. Also great for long term, emergency food storage. Simply add hot water to the pouch and in about 8-10 minutes you'll have a delicious meal you can eat anywhere!
Additional Information:
One serving
440 calories per serving
5-10 minute preparation time
No cooking needed — just add water!
30-year shelf-life!
Mountain House Meals are Perfect for:
Emergency Preparedness
Camping
Backpacking
Hunting
Fishing
Travel
Occasional Everyday Use