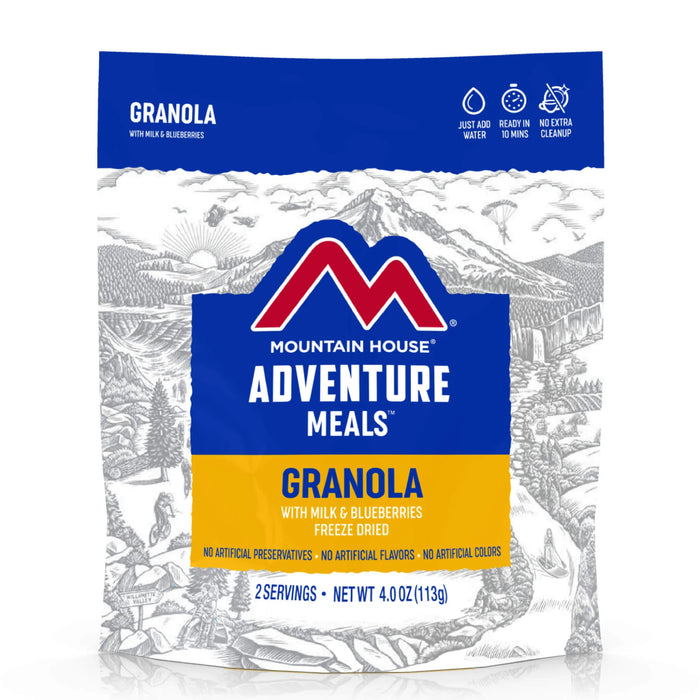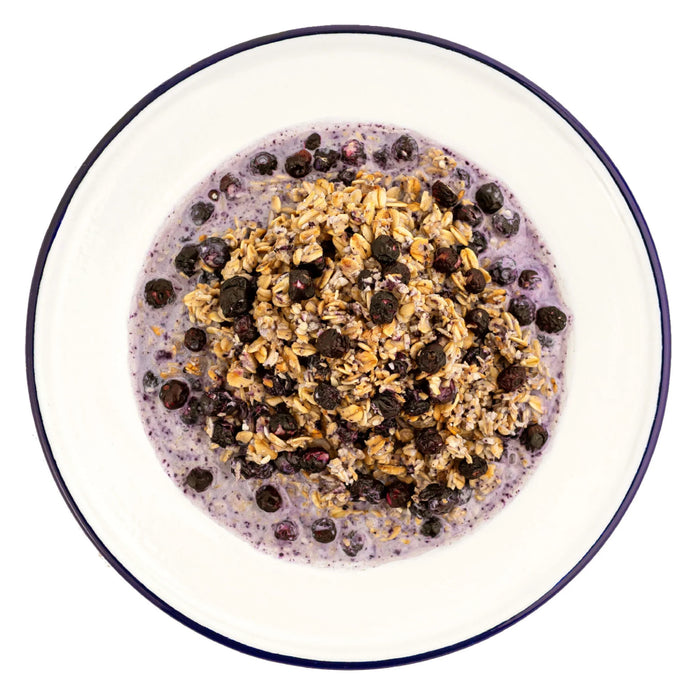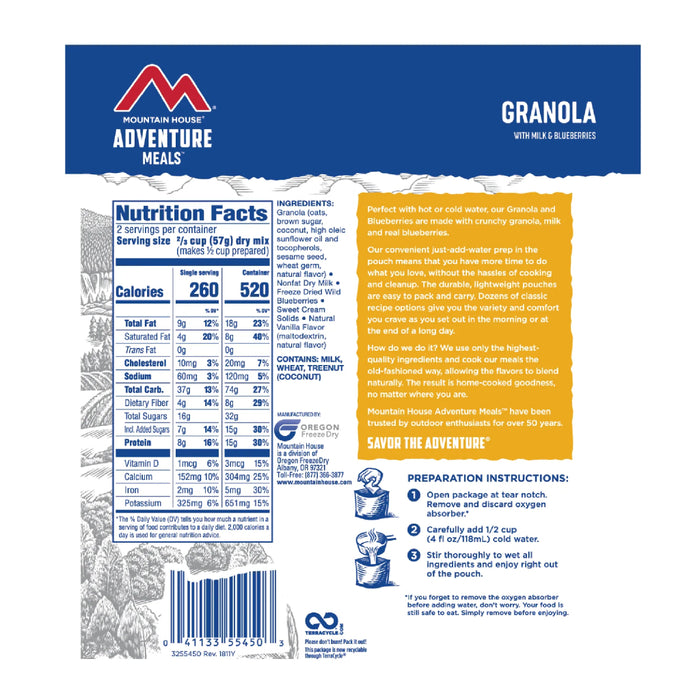 Mountain House- Granola with Milk & Blueberries
Mountain House Granola with Milk and Blueberries - Freeze-Dried Food Pouch
Perfect with hot or cold water, our Granola with Milk and Blueberries has fueled everyone from the United States Special Forces to explorers on Antarctic expeditions and everywhere in between. Made with crunchy granola, milk and real blueberries.
Additional Information:
One Serving
520 calories per serving
5-10 minute preparation time
No cooking needed — just add water! 
30-year shelf-life!
Allergens: Oats, Wheat, Coconut, Sesame Seeds, Milk, and Soy
Mountain House Meals are Perfect for:
Emergency Preparedness
Camping
Backpacking
Hunting
Fishing
Travel
Occasional Everyday Use