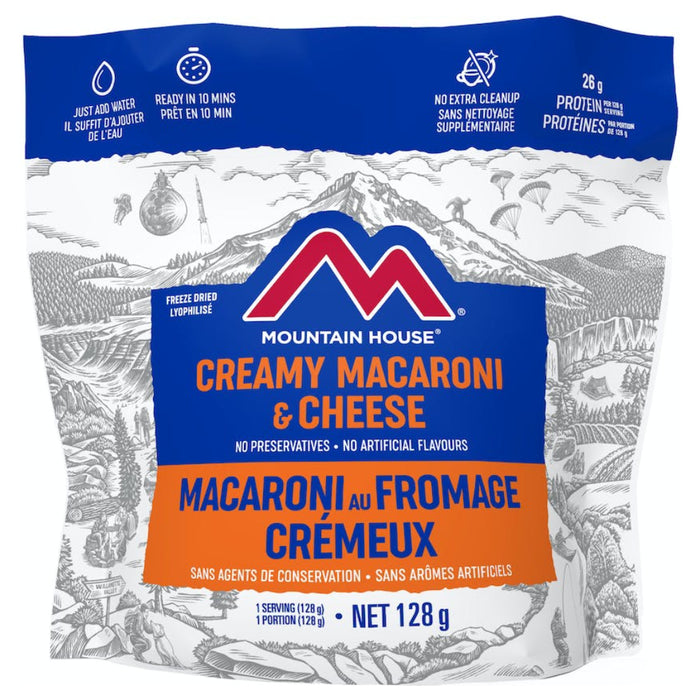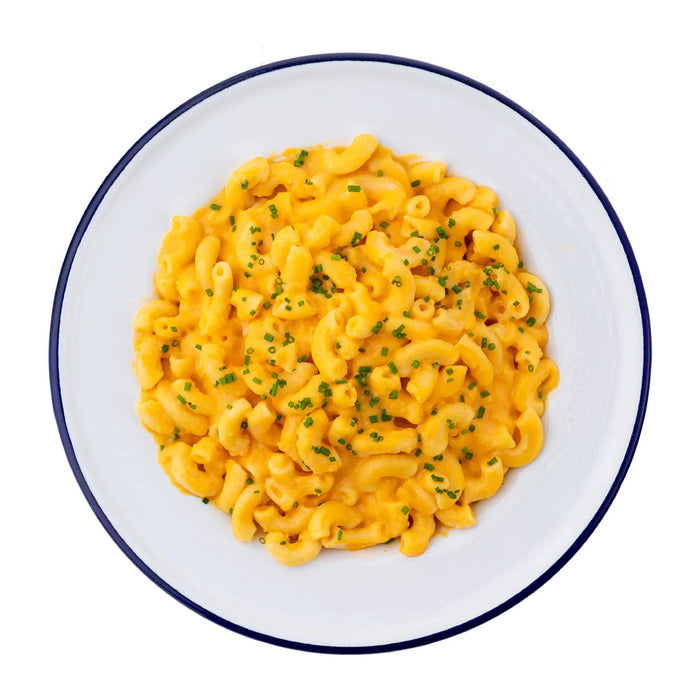 Mountain House- Creamy Macaroni & Cheese (128 grams)
There are few things in this world that are better than macaroni and cheese. But enjoying your favorite comfort food isn't always easy, especially if you find yourself in some faraway land without access to all the fixin's for that perfect bowl of cheesy goodness - that is until Mountain House Creamy Mac and Cheese came along.
Macaroni and cheese is the ultimate comfort food for a lot of people. It is a reminder of many of the good things in life, including home and childhood. A hearty bowl of mac and cheese is also filling and fun to eat. If you are one of the people who associates mac and cheese with your internal happy place, you will love our freeze dried macaroni with creamy cheddar cheese sauce. It lets you indulge in this ideal comfort dish anywhere you want. You never have to worry about being stuck somewhere that this filling, soul-fulfilling food is unavailable ever again as long as you pack a pouch.
Just add water directly to the pouch and enjoy a tasty dish in the backcountry in less than 10 minutes. Eat straight from the bowl-like pouch. No extra cleanup!