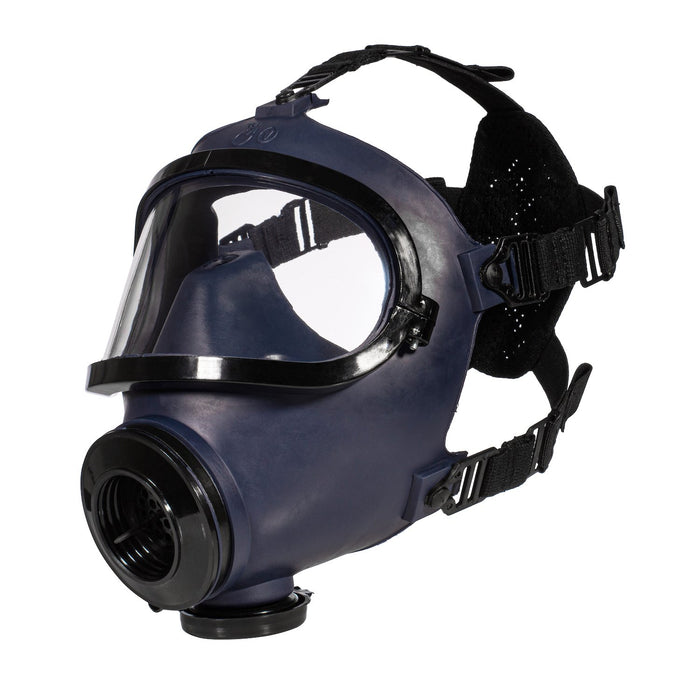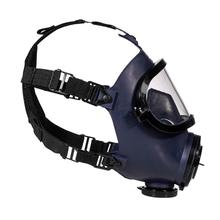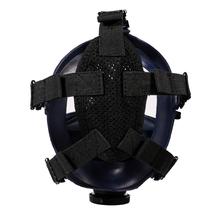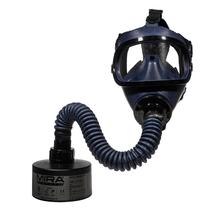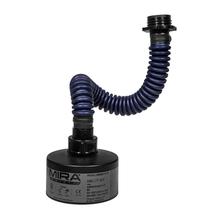 MIRA Safety MD-1 Children's Gas Mask
The MD-1 is the only dedicated, reusable children's gas mask available on the market today. 
It's engineered to meet the same strict standards as our adult masks, with a lighter weight, more compact size, and detachable hose for reduced weight and improved comfort. It uses the same NATO standard 40 mm filters as all other MIRA Safety gas masks and is also compatible with our Powered Air-Purifying Respirator (see below).
THE MD-1 CHILDREN'S GAS MASK IS AVAILABLE IN TWO SIZES:
Medium: Children 2 to 6 years old
Large: Kids 6 to 12 years old
DESIGNED TO PROTECT CHILDREN AGAINST:
Poisonous substances

Biological aerosols

Radioactive dust

Iodine radionuclides and their organic compounds

Aerosols (dust, fog, fumes)
KEY FEATURES:
Manufactured in 2021 with a 10-year shelf life

Articulating mesh 5-point head harness for added comfort  

Made from durable and chemical-resistant natural rubber

Designed with a panoramic polycarbonate visor (>70% field of vision) for added situational awareness

Comes with an oro-nasal inner mask to prevent fogging 

Can be used in temperatures ranging from –30 to 50°C

Uses standard 40 mm NATO threaded filter cartridges

Comes with a 40 mm tube that can be used to reduce the weight on a child's face, allowing the filter to be carried in a pouch

Weighs in at just over 1 lb. with hose attached

Available in two sizes for children of different ages

Made in Serbia
PROTECTION FOR THOSE THAT NEED IT MOST
Nothing is more important than the health and welfare of our children. Yet, there has been no protection available for them in the event of a fire, major natural disaster, nuclear event, or terrorist attack … until now.
Our MD-1 Children's Gas Mask is the only reusable CBRN full-face respirator designed with the special needs of children in mind. 
Unlike expensive, single-use alternatives, the MD-1 uses the same 40 mm filters as most adult masks mask, allowing you to rely on a single supply of canisters (like our cutting-edge technology MIRA canister filters that feature an extended 20-year shelf life) to maximize the odds of survival in the event of a disaster. It's also compatible with accessories like our Powered Air-Purifying Respirator (PAPR).
Originally designed as a child respirator to meet strict protective standards for the government of Yugoslavia, we've adapted and improved on this rugged design to bring it into the twenty-first century, with an enhanced head harness, updated materials, and compatibility with 40 mm NATO threaded filters. 
Proper respiratory protection is especially vital for young children, as they are still growing. They are far more susceptible to airborne contaminants and respiratory damage, which could cause a lifetime of adverse health effects. This is especially true of radioactive contaminants, which can dangerously increase the risk of cancer and other life-threatening diseases.
Because of its smaller size, this children's gas mask weighs far less than an adult mask, with optimized airflow for easier breathing and reduced fatigue. Using the filter hose attachment (included), it weighs approximately 18 ounces.
APPLICATIONS:
Emergency preparedness

Natural disasters

Technology-related accidents accompanied by hazardous substance emissions
KIT INCLUDES: 
(1) MD-1 Childrens Gas Mask
(1) 40 mm NATO threaded extension hose
TECHNICAL DATA:
Weight: 500g maximum (without bag or filter)
Field of View: >70%
Material of Facepiece: Natural Rubber
Facepiece Color: Navy Blue
Material of Visor: Polycarbonate
Filter Connection Thread: EN 148-1 Standard 40 mm x 1/7"
Exhalation Resistance at 30l/min Airflow: 90 Pa
The protection time for S-mustard is a minimum of 180 minutes. 
Test conditions:
Density of contamination: 17 ± 1 mg S-mustard / 10 cm

2

Breakthrough density of contamination: 5 µg S-mustard / 1 cm

2

Test tube thickness: 2.5 mm

Test temperature: 36 ± 1°C
STORAGE
Standard MD-1 Children's Gas Masks must be stored in a dark, cool, dust-free environment that is ventilated regularly and free from sudden temperature changes. Temperatures may vary between 5°C and 25°C with relative humidity up to 60%. The stored products should not be exposed to radiant heat or sunshine. Fuels, solvents, lubricants, and other inflammable substances must not be stored with the masks.
Do not store with or near any electrical machines or appliances that produce electric sparks or discharges during operation (ozone creation).
Avoid deformation of the rubber parts of the facepiece and internal mask when storing the masks. Inspect gas masks regularly to ensure they effectively seal to the user's face, as needed.
IMPORTANT NOTE: Due to breathing resistance on all negative pressure gas masks, a "balloon" test is recommended to ensure that a mask can be safely used during an emergency. A standard negative-pressure gas mask should only be used by children that can blow up a balloon with their own lung power. 
Even if your child passes the balloon test, we highly recommend using a Powered Air-Purifying Respirator (PAPR) with the MD-1 Children's Gas Mask to reduce fatigue. PAPRs use a powered fan unit to improve airflow and create positive pressure for added protection from airborne contaminants. MIRA Safety's PAPR unit is flexible and can be used with any of our 40 mm NATO standard gas masks.
Please note that gas mask filters and accessories are sold separately.