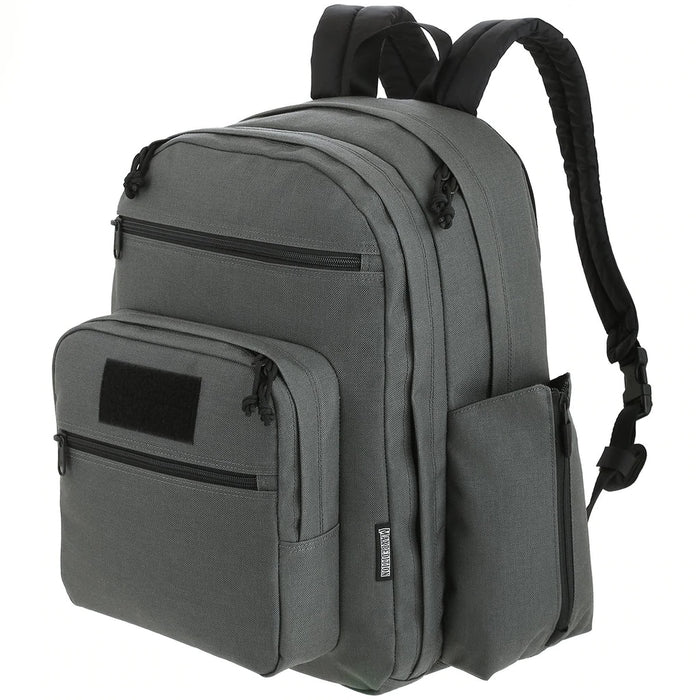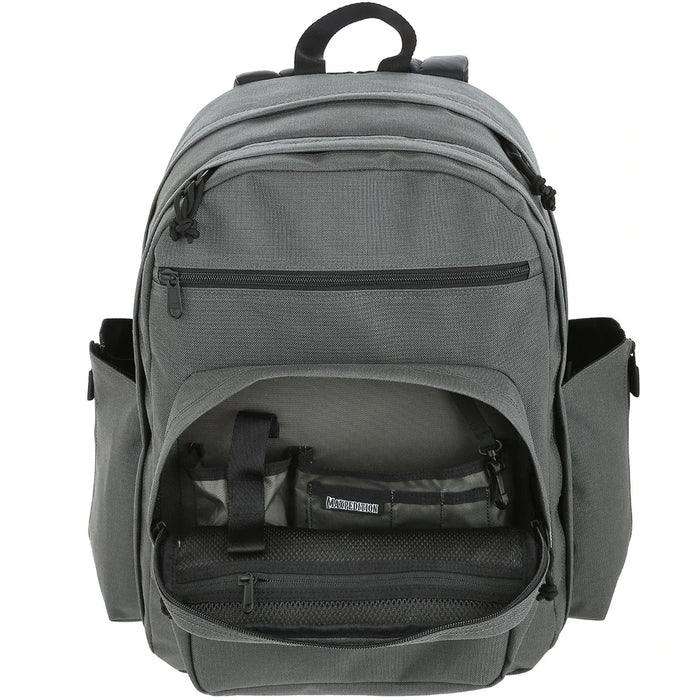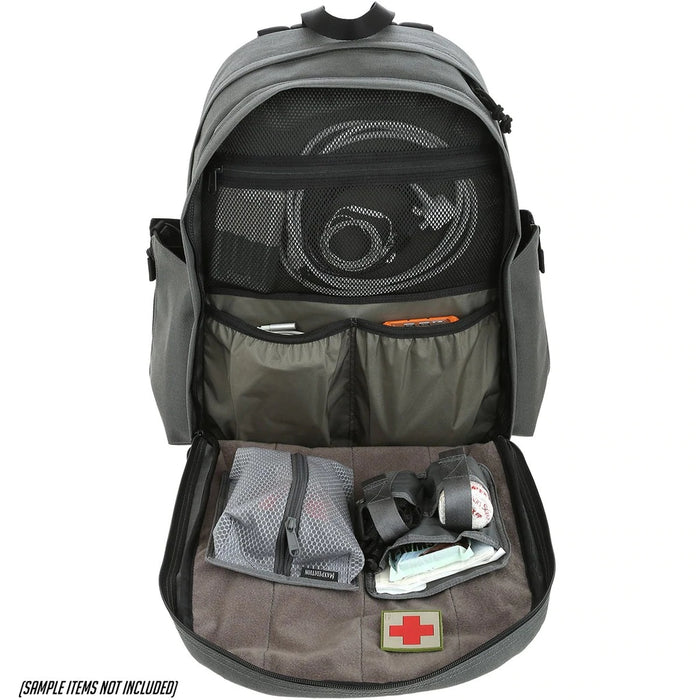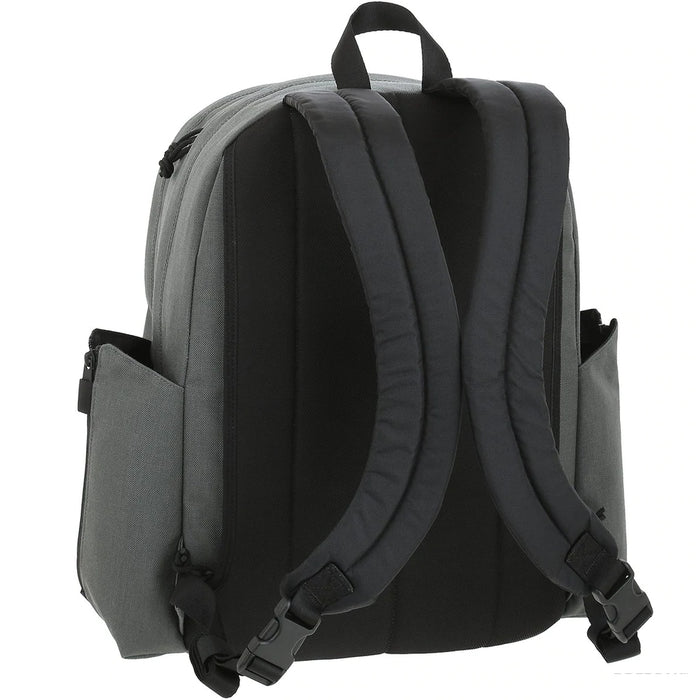 Maxpedition Prepared Citizen Deluxe Backpack - Wolf Grey
The "Prepared Citizen Deluxe" is a further evolution of the earlier "Classic" models.
The "Deluxe" too is based on the styling of the ubiquitous American "book bag" yet it has larger capacity, more compartments, and added features including the fully looped-lined concealed carry compartment and dual expandable bottle holders.
Despite it's low-key appearance, this pack is built extra tough with Teflon-coated 1000-denier nylon fabric, YKK zippers, Duraflex buckles, meticulously reinforced construction and the high degree of quality, fit and finish that you've come to expect from all Maxpedition® products.
Specifications:
Main compartment with padded bottom & rear sleeve that fits 15" laptop
Secondary compartment with assorted organizer pockets & large loop area for attaching hook-backed accessories
Frontal pocket with admin organizer & mesh storage pocket
2" x 3.75" exterior loop field for morale patches
Rear CCW compartment with security lockout strip
Dual side accessible zippered CCW openings for ambidextrous access
Dual expandable bottle pockets with elastic cord retention
Padded shoulder straps with field-replaceable side release buckles
Reinforced top carry handle
Skin-friendly 1" seat belt webbing
Hook & loop wings for slack management
High-visibility grayscale interior
Tough 1000 denier plainweave nylon fabric
Teflon® fabric protector for grime resistance & easy maintenance
Double-stitched and bartacked reinforcements throughout
Props e.g. body armor & holster insert shown in photos are not included
Dimensions:
Overall size: 10"(L) x 18.5"(W) x 18"(H) | 25.4 x 46.9 x 45.7cm
Main compartment: 5"(L) x 12.5"(W) x 17.5"(H) |12.7 x 31.7 x 44.4 cm
Secondary compartment: 2"(L) x 12"(W) x 17"(H) | 5.08 x30.4 x 43.1 cm
Lower Front Compartment: 2.5"(L) x 9.5"(W) x 9"(H) | 6.3 x 24.1 x 22.8 cm
Side Expanding Pockets (Closed Position): 2.0"(L) x 5"(W) x 9"(H) | 5.1 x 12.7 x 22.8 cm
Side Expanding Pockets (Open Position): 3"(L) x 5"(W) x 9"(H) | 7.6 x 12.7 x 22.8 cm
Volume:1971 cu.in. / 32L
Weight:2.5 lbs
Materials
1000-Denier water and abrasion resistant light-weight ballistic nylon fabric
Triple polyurethane coated for water resistance
High tensile strength composite nylon thread (stronger than ordinary industry standard nylon thread)
#AS-100 high grade closed-cell foam padding material for superior shock protection
Internal seams taped and finished
YKK zipper pulls with paracord ties
Stress points double stitched, Bartacked or "Box-and-X" stitched for added strength
YKK® high strength zippers and zipper tracks
UTX-Duraflex® nylon buckles for low sound closures
Teflon® fabric protector for grime resistance and easy maintenance
Cleaning Instructions
MAXPEDITION's nylon fabric is treated with Dupont Teflon for superb water and grime resistance.
To clean, simply wipe down with a damp cloth. Allow gear to dry naturally.
Do not machine wash.
Do not use detergent or bleach.