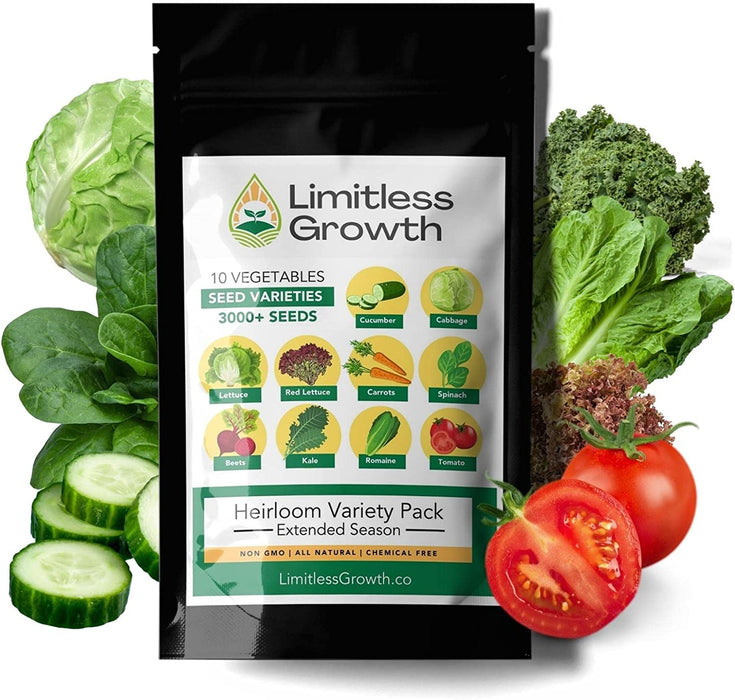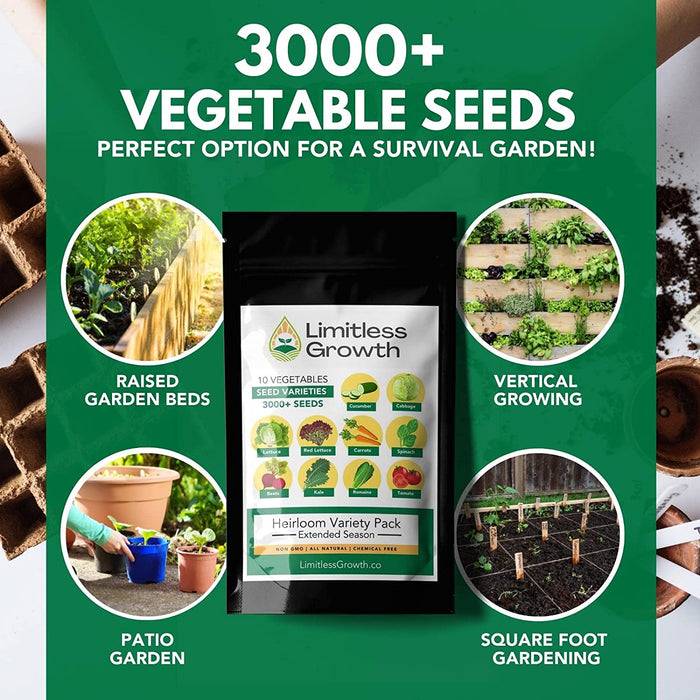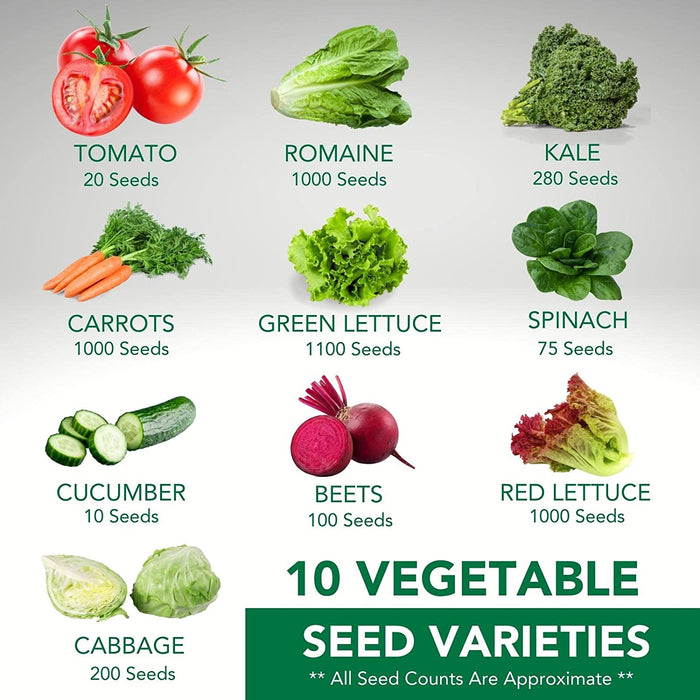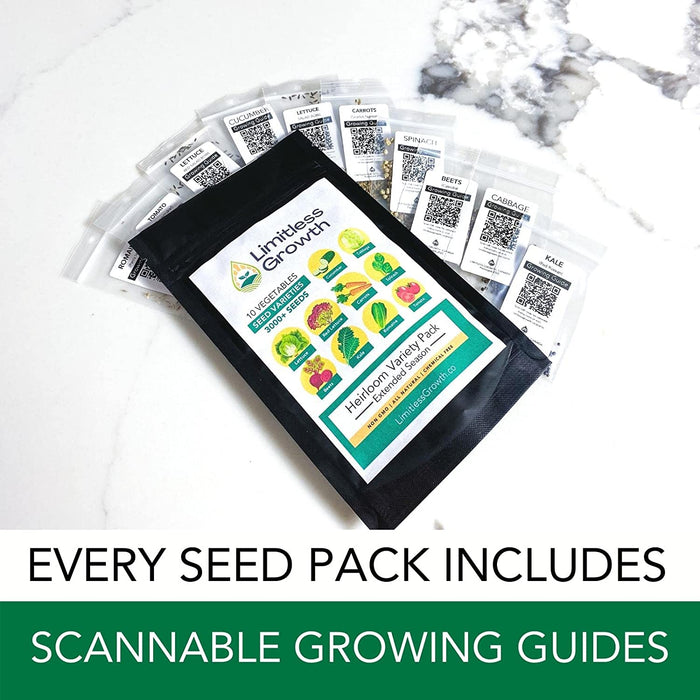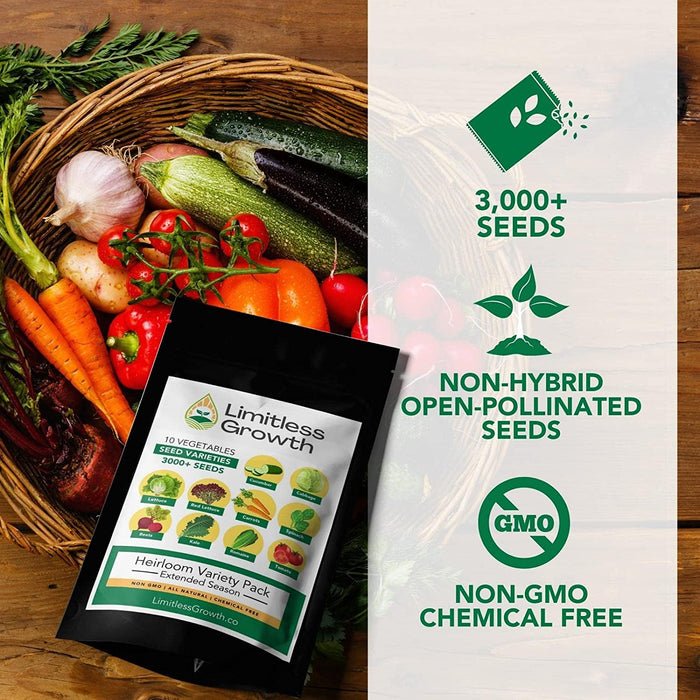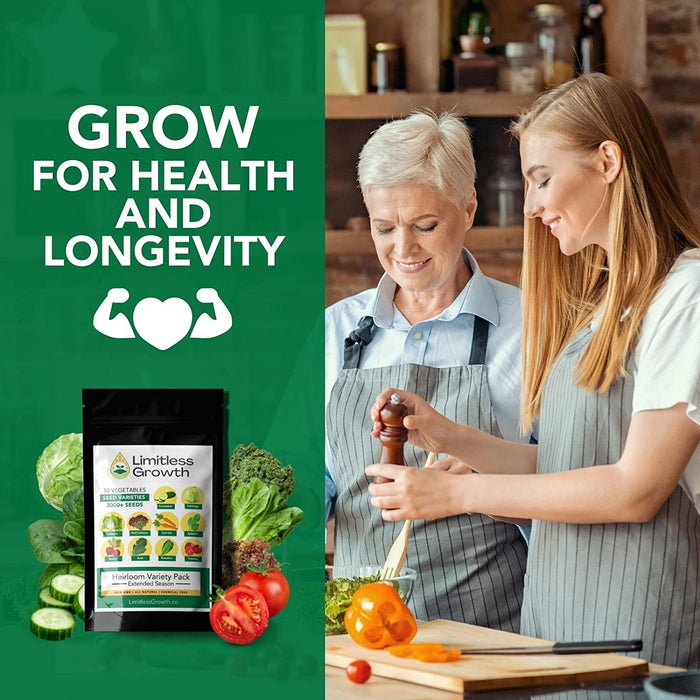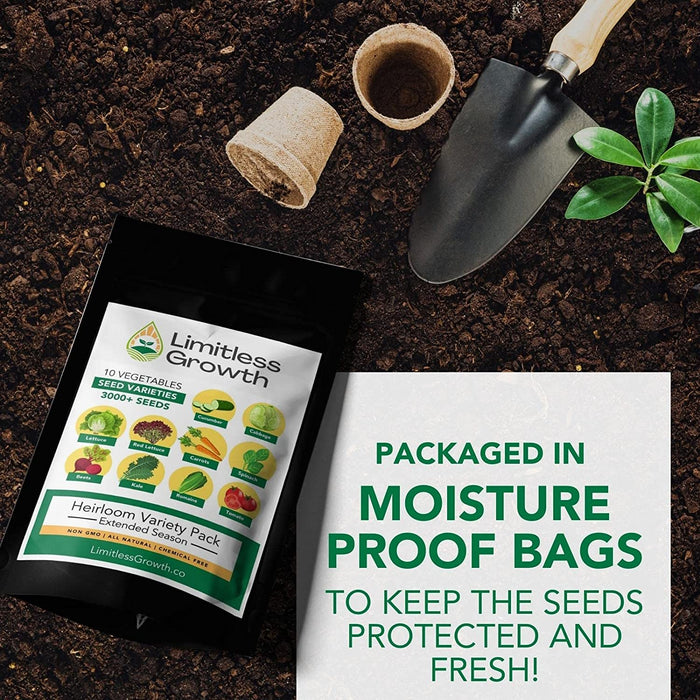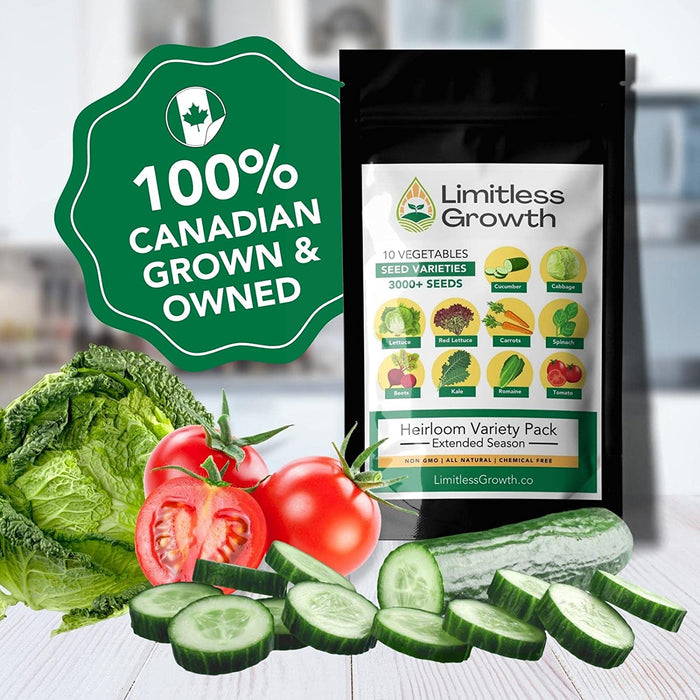 Limitless Growth 10 Vegetable Seed Varieties | Extended Season | 3,000+ Seeds
22 VEGETABLE SEED VARIETIES - Mixed kit includes herbs & vegetables. Heirloom, Organic/biologiques plants.
12,000+ NON-GMO SEEDS - Assorted Veggie Seeds that are Good For The Planet & Food!
LARGE SEED VARIETY - Pack contains 14 vegetables seed varieties and 8 herb seed varieties
WEST-COAST CANADIAN SEEDS - Grown in the west coast of Canada. Add this pack to your seed supplies
SEEDS PROTECTED IN MOISTURE PROOF BAGS. Seeds store well for your open seed vault bank
10 Varieties Of Vegetable Seeds - 3,000 Seeds (All Season)!
10 different varieties of vegetable seeds with a total of 3,000+ seeds!
This pack of vegetable seeds is sure to give you lots of varieties to choose from so you have a bountiful survival garden seed vault.
Seeds are packed in a resealable bag for safe keeping and have included silica packs to ensure the seed packs maintain proper humidity for optimal lifespan.