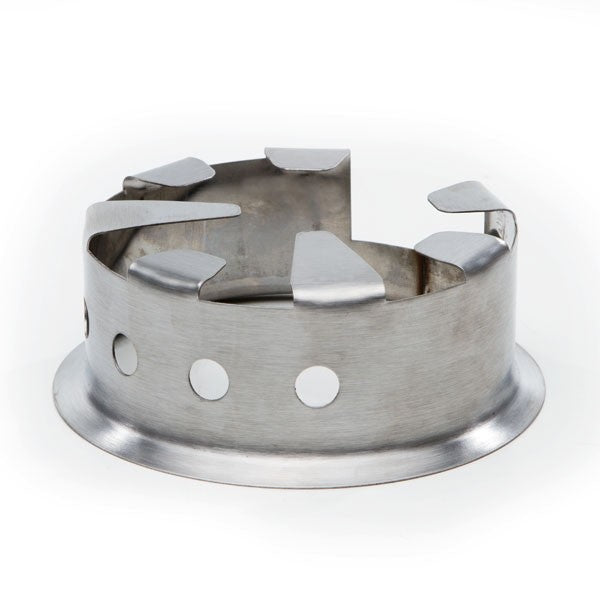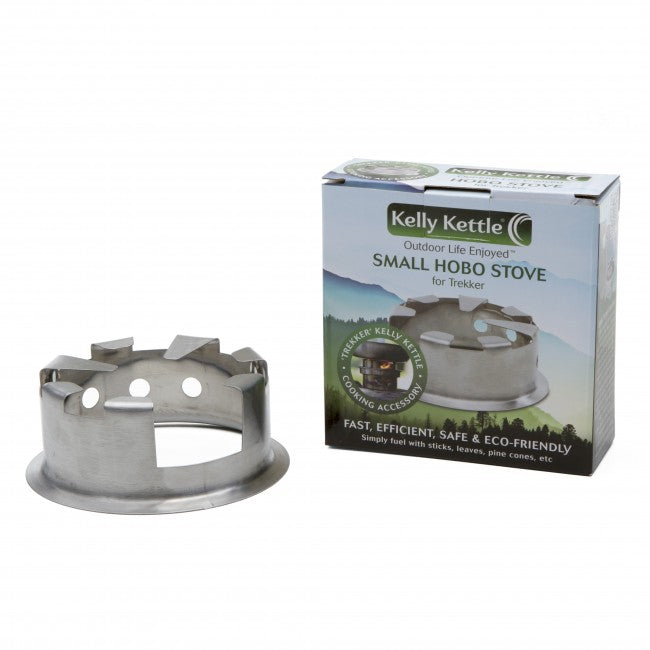 Kelly Kettle Small Hobo Stove (Fits Trekker Kettles)
Place this Hobo Stove™ accessory on to the fire base of your 'Trekker' Kettle to create a highly effective wood fired Camp Stove.
Safe, easy and fun to use: Creates stable cooking surface for pot or fry pan and the fire is safely contained within the unit.
Fuel efficient: Heat is directed toward the pot or fry pan on the top.
Works in all weather conditions.
Uses any solid fuel.
Compact & Tough: Packs away inside the Kelly Kettle fire-base
Please note: The 12oz Cup will fit inside the smaller 'Trekker' Cook set (but the larger 17oz cup is too large to fit), which fits inside this Hobo Stove, which fits inside the fire base (Trekker) which inverts up into the kettle ..... really compact storage!!