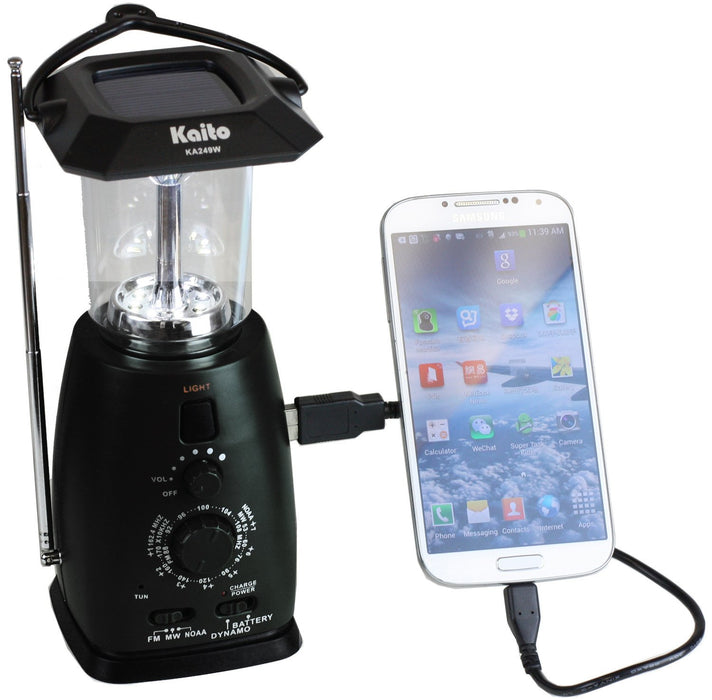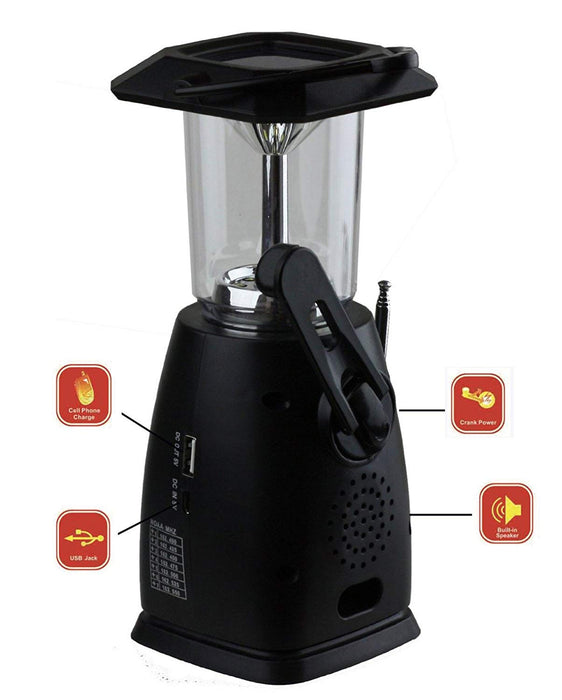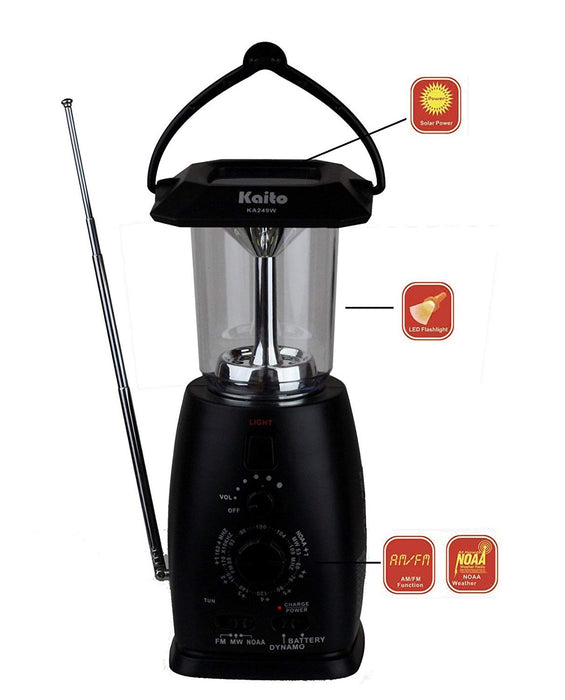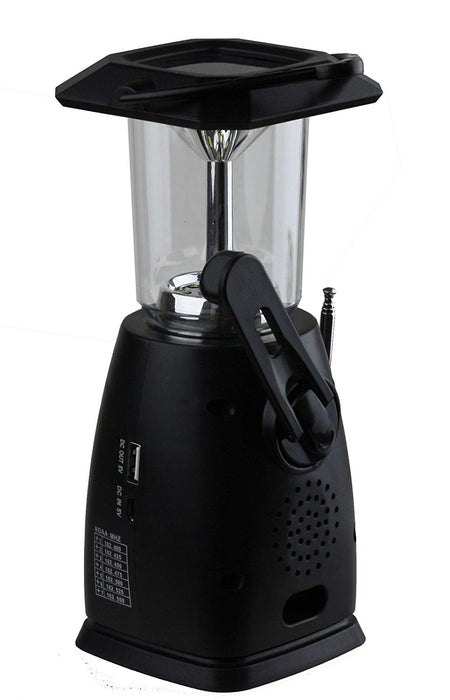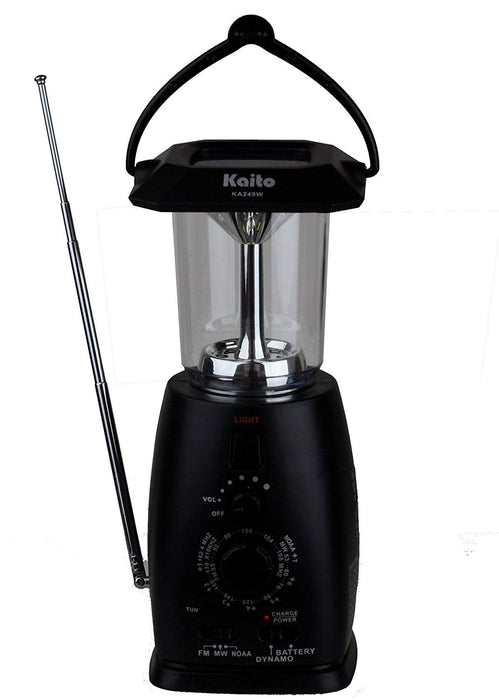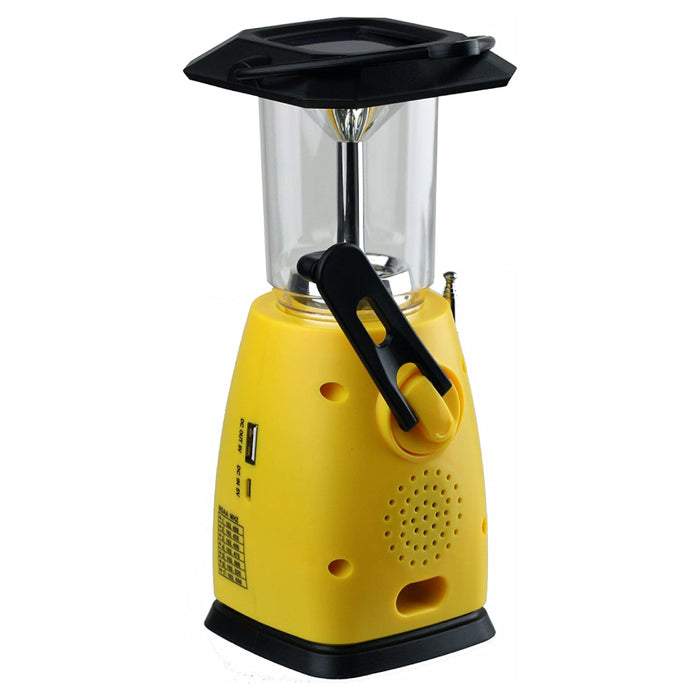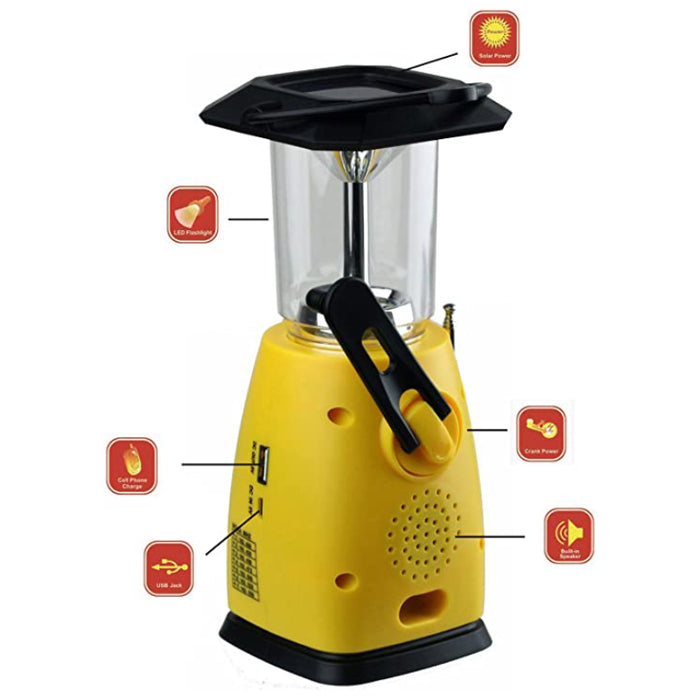 Kaito KA249W Multi-Functional 4-Way Powered LED Camping Lantern with Power Bank
Seamlessly combining an LED lantern, a weather radio and a cell phone charger together, the KA249W is not only an ideal companion for your outdoor activities such as camping, hiking, backpacking and etc, but also an invaluable and indispensable tool for your emergency preparedness needs thanks to its revolutionary design and engineering of multiple power options.
Multi-functional solar / hand crank-powered LED camping lantern with AM/FM NOAA weather radio & cell phone charger
Solar, hand crank, batteries & 5V DC USB 4-way powered lantern for outdoor use and emergency preparedness
Super-bright,long-life & energy-efficient 8-LED lantern with 2-level brightness adjustment
Built-in output 5V standard USB port for charging cell phone and other compatible portable device
Bult-in speaker and telescopic antenna for loud, crispy sound and razor-sharp reception
4-way powered camping lantern with AM/FM NOAA weather radio
Solar power
3 AA batteries
Hand crank generator
DC 5V Micro USB
Using LED, the most durable and energy-efficient solution, as its light source, the KA249W comes with a total of 8 LED bulbs for bright illumination, let it be on a campsite or during a power outage at home, and for energy conservation and battery life extension, this LED lantern also has two modes selectable, low or high. To keep you connected to the outside world while you are out in the wild, or get stranded during a natural disaster or an emergency situation, the KA249W features a tuner that covers a wide range of broadcasting including AM/FM for your favorite music, news, sports, traffic, and other programs plus all 7 NOAA weather channels, which provide 24/7 real-time local weather conditions as well as emergency alerts. Better yet, this lantern also features a standard USB port to be used to charge cell phones or other USB compatible portable devices.
Specifications:
FM: 88 - 108 MHz
AM: 520 -1710 KHz
# of NOAA weather channels: 7
Internal speaker
5V DC input: Micro USB
5V DC output: Standard USB
Rechargeable batteries: 3.7V Li-ion battery 500 mAh
Dimensions: 8 ¼ x 4 ¼ X 4 ¼ inches
Weight: 10.3 oz
What's in the box:
KA249W LED lantern
User manual