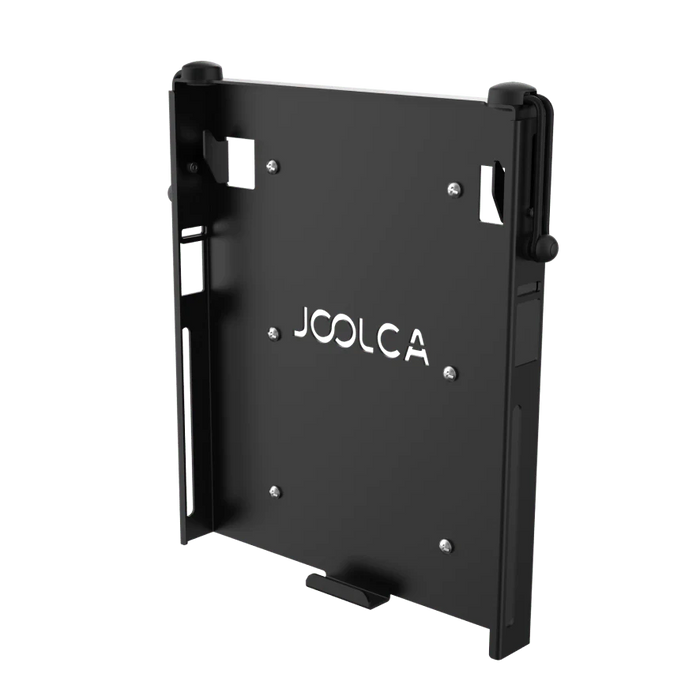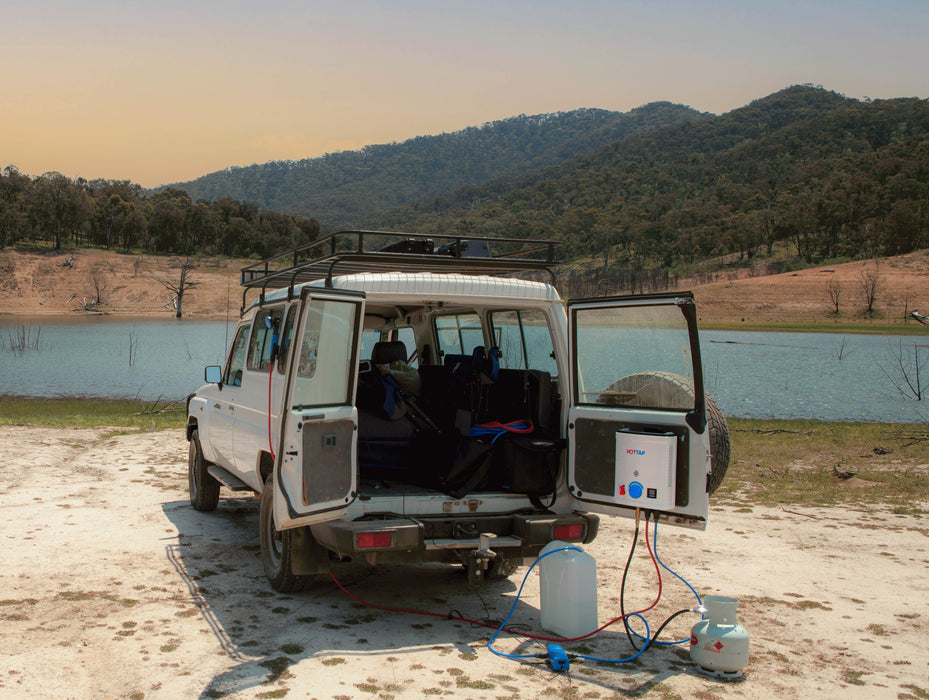 Joolca Quick-Release HOTTAP Bracket Suits HOTTAP v2
Attach and remove your HOTTAP in seconds – and without tools – with this quick-release bracket. You can fix the bracket just about anywhere, such as on your car, trailer or caravan. And best of all – you can leave your HOTTAP securely attached to it while you're on (or off) the road!
Details:
Get connected in the bush: Constructed from stainless steel and tough ABS plastic, the intake is sturdy enough to be thrown into shallow creeks and rivers. An integrated sinker keeps it submerged, whilst a collar and two-stage filter keeps debris out. To clean the filter, simply untwist the cover and pull apart, then flush out with water before putting back together.
Superior output: Self-priming to 1.8m, 30m reach, 6L/min flow rate 
Superior filtering: Debris collar and washable two-stage filter
Runs dry without damage: Set-and-forget pump
Weatherproof: Leave pump out to do its work
Integrated sinker: Keeps intake hose submerged
Fully automatic: Controlled by in-line switch on shower or faucet
Compatible with tanks and jerry cans: Compact filter fits narrow container openings 
Safe power: Rubberised 12V battery and lighter port leads